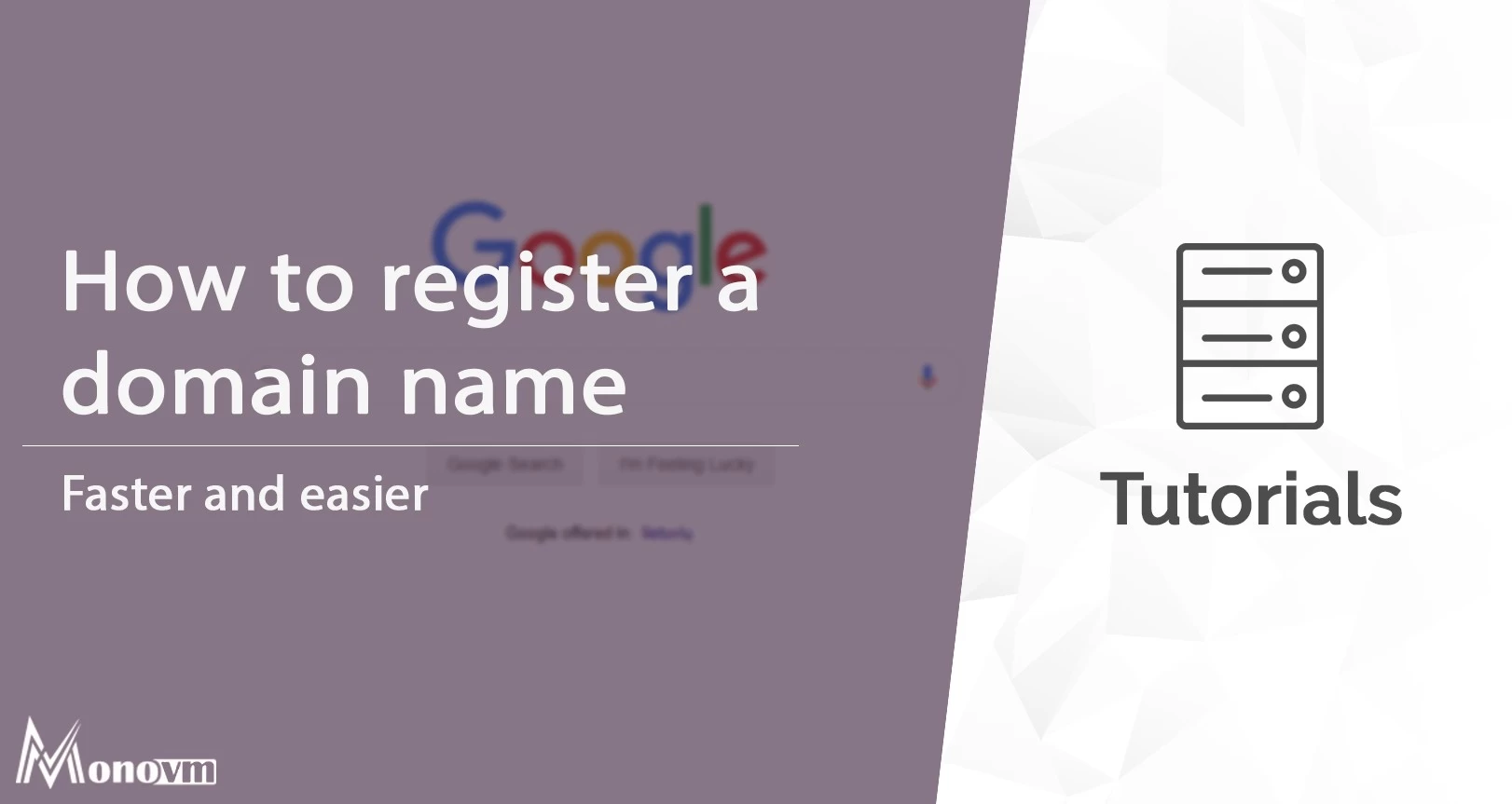 List of content you will read in this article:
By the time you start creating a website, one of the major tasks you need to start is to decide on the domain name of your website. Having a perfect name will eventually profit your website from the start. So choose your domain name wisely with proper research. The domain name basically specifies the name for your website with which it will be recognized. It is the name with which people will recognize your brand and use it to search your website online. This tutorial will guide you, How to Register a Domain Name for free.
However, purchasing a domain name is a simple task but requires more focus and research for getting to a perfect domain name. So you should understand the terms and conditions of the contract that has been signed between you and the domain registrar. If this seems complex then you may take the help of the third parties to get you a domain name as per your requirement.
What is a Domain name? [Explained]
As we all know, there is an IP address associated with every website available on the internet. The websites are being recognized by them but it seems to be a complex task to remember every website with its IP address. An IP address is just a combination of various numbers separated by dots. So here comes the concept of the domain name that is the name for your website. The domain Name server(DNS) helps in converting the IP address to the domain name whenever a request is made through the browser for a specific website.
A domain name has two parts:
The first part is the name of the website

The second part is the extension of the domain name.
The domain extension varies from website to website as per various categories. The most commonly used and widely used domain name extension is .com which is easily accessible from any geographical region. 
The domain name of any website is not worthy until you make it official by registering it via an online tool or a third party. Once you make it official, the users are able to access your website using that name.
History of Domain Name
The first domain name was registered in 1985 for Symbolics.com. But with time, there are more than 300 million websites that have been registered worldwide. This number keeps on increasing with the passing time. As the business is growing online and everyone wants to increase their online presence, then having a registered website is the best way to come into the limelight. With a domain name, you will get an address for your website, storing all the relevant data regarding your website. 
Example of Domain Name
In the image below, you can see the IP address of Google in the search bar. But instead of using and remembering the IP address for it, you can directly use Google.com and hit enter to go to the Google search page, which is a lot easier than using the IP address.
Thus, a domain name is considered to be one of the crucial factors in creating and making a website live. Without having a perfect domain name for your website, your website is not effective enough to bring traffic to your website. Also, you cannot find the same domain name for two websites on the internet. It needs to be unique in every aspect. Otherwise, the users will get confused and your brand will start losing its identity.
Well, before starting working on any website, choosing and registering the domain name for the website is the first step. We have mentioned some of the necessary, relevant, and easygoing steps for you through you will know "how to register a domain name".
How to Register a domain name? [A Step By Step Guide]
You can follow the below simple steps to get yourself a domain name.
Selecting a domain name registrar

Searching for a domain name

Finalizing the domain name 

Choosing the right domain name extension

Buying the domain name

Adding protection for a domain name
Step 1. Selecting a domain name registrar
The entire system of maintaining, managing, and creating the domain name comes under the non-profit organization. It is named the Internet Corporation for Assigned Names and Numbers (ICANN). It helps various outside companies like domain registrars for selling and managing the domain names for millions of websites. If you want to register your website, you need to find an authoritative domain name registrar that will help you avoid legal problems.
You can find plenty of options available for domain name registrars in the market. You can choose Monovm.com, because of giving the best price, plans, features, and authenticity which offers to their customer. 
Step 2. Searching for a domain name
If you got your domain name registrar then you can start looking for the domain name using that domain name registrar interface or website. You can register as many domain names as possible in a single day without any restriction. Make sure you are open to various suggestions as your domain name has already been used. If you use the domain registrar's search bar, you can find various suggestions that will be suitable for your website. 
You can also use the specific keyword related to your website's content for searching the right domain name for your website. You can even change the keywords to check for more possible domain names. Find your choice of domain name that will bring more traffic to your website and increase leads and profit.
Step 3. Finalizing the domain name
After you go through several possible suggestions, now it's time you make up your mind and buy a domain name. Make sure the selected domain name is available and no other website has the same domain name. Among all options make sure you choose the unique, out of the box domain name that will stick with the visitors and have a solid impact on them, so they definitely visit your website once. 
Step 4. Choosing the domain name extension
Choosing the domain name extension totally depends on the purpose of your website. There are various extensions available that are being categorized for specific websites. The most commonly used domain name extension is the .com, .net, .in, and many more.
Apart from this, you will be able to customize the domain name for increasing the possibility of getting more traffic. Not only this, you can use domain name extensions based on the country where you are using the website. For example, A website in Germany might end in .de.
Sep 5. Buying the domain name
If you have made up your mind with the specific domain name, then it is time to purchase that domain name from the registrar. Various registrars offer various plans and features and you can choose monovm as the best domain name registrar that is providing you with the best deal. 
However, you may have to pay some amount for owning the domain name and this amount will vary from registrar to registrar. But, after that, you need to keep renewing your registration for a specified fee charged by the registrar. You can expect a registration fee of about $10 to $15 or more depending on what plan you are opting for.
You can see an example below.
Step 6. Adding domain ID protection.
While registering your domain name, you need to enter your personal and contact details that may include your name, phone number, physical address, and email address. After purchasing all this information is accessible to the public. So to protect your crucial information you need to protect your domain ID. It is a privacy shield that will protect your information safe from hackers, spammers, and other attacks.
Now you have the domain name in your hand and registered. The next step is to find the right hosting provider that will host your website on the network.
Online Alternatives to Register a Domain Name for Free
If you want a free domain name registration option, then you can search online for various options, website hosting providers, and website builders that will offer you free domain name registration. You can avail of such services along with the purchase of another website-related service or with no cost but with some customization limitations. Below are some free options that are available online that you can try for buying and registering your domain name.
1. Wix
With this website builder option available online, you will also get to register your domain name for free. But the generated domain name will also include Wix's name in it. Suppose you are creating a domain name for your website, then it will be domain_name.wix.com. It will allow the user to get an idea that your website has been hosted on the Wix platform.
2. Weebly
Similarly to the Wix, it also allows the users to register their website's domain name for free. But it also comes with a domain name like domain_name.weebly.com. You will have some limitations for building the website but you will have to pay less as compared to fully-featured access. If you are developing small scale websites, then it is a good option to go for.
3. Bluehost 
If you are opting for its web hosting plan, then you will get its facility of registering the domain name for free for one year. It is one of the leading options that you can consider if you are looking for both website hosting and a free domain name register. You will save a lot of money with this integrated facility with a web hosting provider plan.
It is another option that you can try for registering your website's domain name for free. But you will get the domain name as domain_name.wordpress.com. Also, you will get the facility to build your website with the features of WordPress. It is one of the leading CMS available in the market. Apart from this, you will be able to include its various functionalities of plugins and themes in your website.
Conclusion
Every website tends to have a domain name that needs to be registered in order to be available for user's usage. A domain name is the main part of every website and is recognized by its domain name only. With this article, you will get to know a domain name, for example, and simple thorough steps for registering your domain name online with third parties. So choose the domain name wisely for having a huge impact on the visitors and turning them into customers for increasing sales.
People are also reading: