What is Windows VPS?
A
windows virtual private server
is a virtual machine that you can use as a dedicated space for your web projects or application that offers you the most versatile service that will make it more affordable than a dedicated server, and there are countless other uses for it.
Our
Windows VPS Hosting
server is equipped with full administrator access to manage the server's configurations. Simply to have the controls at your fingertips, you need to connect to it via Windows Remote Desktop.
We are happy to say that we have 20+ Datacenters worldwide and a comprehensive OS list consisting of Windows Server 2019, 2016, 2012, and Windows 10, which you can use to personalize your VPS Windows. Each of our VPS servers is equipped with the latest enterprise-grade hardware components from Intel and Supermicro. Our servers also utilize SSD caching and RAID technology to improve performance and provide data redundancy. Say goodbye to slow read and write speeds from traditional HDDs and join our SSD-powered cheap Windows VPS.
Thanks to the advanced virtualization technologies we use in our servers, The setup and delivery time is shorter than ever before. Your Cheap Windows VPS server will be up and running within only a few minutes of the purchase. To be exact, the provision time is less than 120 seconds. During the checkout, you can choose your preferred Windows operating system.
For your convenience, you can buy Windows VPS with multiple payment gateways, including credit card payments, direct bank transfers, Paypal, Webmoney, Skrill, perfecmoney, Bitcoin, and almost any cryptocurrency.
Buy Windows VPS Package
The following configurations are hand-picked by our experts to deliver the best performance at the cheapest costs. Choose one and have it set up with instant activation.
Cheap WINDOWS VPS Services
Our expert team of IT specialists works around the clock to provide you with the best hosting services. For more clarification, we include the following benefits with all our Windows virtual machines.
Windows Remote Desktop
We provide full administrator remote desktop access with the possibility to install your own software. Our recommended operating systems are Windows Server 2008 R2, 2012 R2, and 2019.
Fast Setup
Our advanced setup automation system allows for near-instantaneous virtual machine activation upon receiving payment confirmation.
Web-based Control Panel
Our virtual servers are managed by the Plesk control panel, which is a simple and efficient web-based solution, allowing access from nearly any device all around the globe.
Momentary Support
Our team consists of IT professionals in software and hardware-related problems allowing us to keep the quality of our support top-notch and running 24/7.
Enterprise-grade Hardware
Our
VPS Solutions
run on high-end Intel and Supermicro processors. Our storage devices are configured in RAID 10 arrays, using enterprise RAID controllers with integrated SSD caching, optimized by our Experts. These servers are equipped with high-rpm HDDs, SSDs, and even NVME SSD. They are strategically located in first-class data centers around the globe in more than ten countries, providing you the possibility to pick for your convenience.
GET STARTED
Frequently Asked Questions
Here are the most common questions we get from our customers, Hence we elaborated our FAQ to ensure you find answers as quick as possible.
MonoVM has eight years of web hosting industry experience with more than 150,000 global clients, flexible payment methods, 99.9% uptime, and +40 data center locations. We provide you reliable, affordable, and ready-to-install high-end servers, domain, web hosting, and SSL services with our support department willing to assist you 24/7.
On a PC, go to your start menu or in the search bar, type 'mstsc' and enter the IP address of the remote computer you want to access. Also, you can refer to
this guide
that will help you to connect to a windows server.
No, by default, no hosting control panel is installed in any VPS plan, but you can order the Plesk Control panel to be installed on your Virtual Machine. Also, these
Hosting Control panels
can be installed in Windows.
You cannot reach a bandwidth limit because all our VPS services come with unlimited bandwidth.
We know that a VPS is a remote computer, that anything you can do on a computer. Usually, a VPS is used to host websites however there are more applications.
Hosting a WebsiteMost familiar and widespread use of a VPS. This is an ideal solution to host your high-traffic website as it comes with dedicated resources for your website when compared to shared hosting solutions. You will have complete control over the server, so you can install and remove software rather than being stuck with what the host offered.
Used as a ServerAnother possibility is to use the VPS as a server, meaning you can host files and other types of media. Anything that works on a server, can also be implemented on a VPS.
Hosting game serversA VPS can be used to run your very own game server! Time to start creating your Minecraft server right now.
Testing new environmentsDedicated Server Hosting is expensive; therefore, virtual servers are the perfect testing ground if you want to test some applications. Anything can be done via a Virtual private server, from server testing to security tests.
Seeding torrentsYou can use a VPS for torrenting and for seeding. This will save a lot of your home bandwidth but keep your seeds running 24/7.
Private backupsRenting a VPS for the sole purpose of backing up data is an expensive endeavor because storing them on a cloud is cheaper. However, if you are already using a VPS and there's leftover space, then use it as file storage.
Forex TradingForex traders usually need Forex VPS to keep MetaTrader online.
A windows server is a better solution due to the fact of having dedicated resources. When it comes to shared hosting, the resources are shared among other users. This can result in your site being less responsive if it has high traffic. Even though the cost for it is higher than a shared hosting solution, the benefits outweigh the costs. Another reason is that renting a dedicated server itself is expensive and having a VPS is much cheaper. While having the resources of a dedicated server, for a fraction of the cost seems like a good deal.
Of course, download the Microsoft Remote Desktop app from
this link
. Enter the IP address of your service and hit enter to connect.
By default, all our services are provided with IPV4 + IPV6, Also, you will get a hostname with your IPV6 AAAA record, and you can use your IPV6 very easily.
First and foremost,
Microsoft Windows Server OS
has a similar GUI to the regular Windows operating system, so an experienced user will have no trouble navigating the operating system. The Windows VPS Solutions also provides a wider range of functions than many alternatives, including but not limited to complete update control and in-depth customization of all settings. If you wish to use Microsoft's ASP.NET, a developer platform made up of tools, programming languages, and libraries for building web apps, then having it is a must. At the end of the day, how you use your Windows Hosting is up to you, whether you want to host websites on it, use it as a mail server, or use it for web app development. Thanks to the latest virtualization technologies, you can be assured that it is entirely secure and you will have dedicated resources.
All our servers are based on enterprise hardware with RAID 10 configurations. Due to the hardware RAID in place with our servers, all your data is safe even if something happens to the storage devices and with zero downtime. All our servers are assembled with top-tier Supermicro and Intel hardware.
We are providing four plans of windows virtual servers, depend on your needs, you can choose 1 of them from the plans listed above, then select your proper location, OS, and extra IP and continue to payment gateways.
You can do these steps to keep your windows server secure and protected from attacks. 1. Disable default administrator account 2. Use Strong Passwords 3. Lockdown Remote Desktop ports 4. Windows BitLocker Drive Encryption 5. antivirus for Windows server 6. Intrusion Detection System 7. Microsoft Baseline Security Analyzer 8. Enable a Bastion Host 9. Keep Windows Updated
Windows OS is installed automatically from our side after we receive your order, but if you need to reinstall your OS, you can easily use our VPS control panel.
If you want to reboot your server, you can do it from your VPS control panel on your dashboard.
If you have forgotten your VPS password and can not log in to your server, it can easily be changed from the VPS control panel on the client dashboard.
The brief answer is yes, you can install meta trader 4 and meta trader 5 in your VPS.
Yes, you can use windows server to host a game or also you can play game with your windows virtual machine.
All windows virtual private servers have remote desktop access or RDP.
No, Our windows servers do not have a physical GPU.
Yes, you can install bluestacks or any other android emulator on your windows device.
Yes, all our infrastructure is deployed on valid and residential IP addresses.
By default, we do not have a backup for windows servers, but as an extension option, you can add a backup solution for your VPS server.
We accept multiple cryptocurrencies as a payment gateway for our services. As soon as your crypto payment is confirmed, we will provide the services. You can
check the feedback of over +60000 customers
who used crypto payments on our platform.
Yes, you can cancel within seven days of purchasing a service and are eligible for a full refund. Note: However, the money-back guarantee is not valid for dedicated servers, domain registrations, add-on products, and all cryptocurrencies. To know more, check our terms and conditions.
Windows Operating Systems
With all our Windows VPS Hosting packages, you have the full freedom to pick your preferred operating system.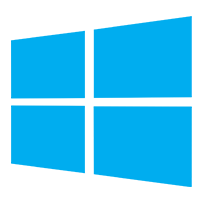 Windows Server 2019 VPS
It is the first version of the system OS rolled out under Microsoft's new long-term servicing channel, it helps evolve data center infrastructure to achieve greater efficiency and security. This product is recommended for organizations running traditional infrastructure and applications on Windows Server.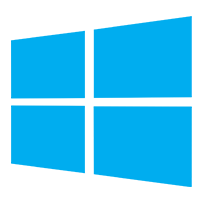 Windows Server 2016 VPS
It has been designed with a number of great features; its core foundation includes: identity management and enhanced security capabilities to ensure your data and access to your data maintains its integrity from end to end. This product is excellent for businesses relying on Microsoft services to empower their business functions.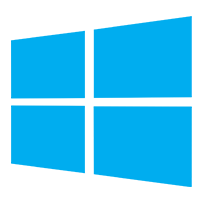 Windows Server 2012 VPS
We provide the following versions of Microsoft's proprietary server operating systems. Windows Server 2012 and Windows Server 2012 R2.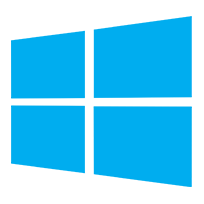 Windows 10 VPS
It is one of Microsoft's more recent systems, it contains a host of features, security updates, and a platform-unifying design aimed at both enterprise users and consumers. It provides an operating system that can run across multiple platforms-including PCs, tablets, smartphones, embedded systems, and even Xbox One, Surface Hub, and HoloLens. Each platform has a device-specific user interface (UI) but shares the same Windows 10 core, which makes this product for gamers friendly.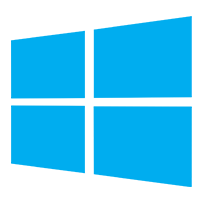 Windows 8.1 VPS
It has been designed with a focus on three key features: Making the user interface friendly Adding abilities Support for smaller-screen devices. Here, administrators can mark and encrypt corporate content to distinguish it from ordinary user data. This product is best for on-the-go professionals.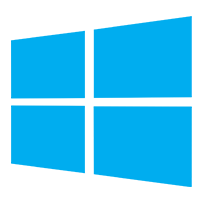 Windows 7 VPS
It has been designed with the intention of being an easy-to-use operating system. It supports advanced touch and handwriting recognition. Windows 7 helps you make the best use of graphic cards from different vendors, it is designed to run system backgrounds and background services when needed, so it only consumes memory when used. This product is excellent for graphic creatives who are relying on Microsoft services to support them.
Popular Blogs
Check out our Knowledgebase. We provide you with the latest tech updates, relevant news, and in-depth tutorials, as well as explanations of how things work.