Buy Linux VPS Server
Our cheap Linux VPS servers are based on VMware ESXi and run on enterprise-grade Hardware. All our
Linux VPS Server
plans provide full root ssh access and upgradability. The specifications of the VPS (Virtual Private Server) servers we provide have a degree of customizability to them however you must contact us to find out whether your requested configuration is possible to achieve. We suggest using either cPanel or DirectAdmin to manage your
Linux
server however a wide variety of other Free control panels (ISPConfig, Ajenti, Webmin, CentOS Web Panel) is available. As for the Operating Systems we provide they include a vast range of Linux distributions such as
Ubuntu
,
Debian
,
CentOS
,
Kali Linux
and
Arch Linux
. However, we also offer Unix based OS like FreeBSD and OpenBSD can be installed on VMs.
You can buy Linux VPS hosting with multiple payment gateways like: Credit Cards, Paypal, Perfect Money, Webmoney, Bitcoin(BTC)
Linux VPS Server Locations: USA(San Jose, Chicago, New York), UK(Manchester), Netherlands(Amsterdam), Germany(Frankfurt), Canada(Montreal), France(Paris)
MonoVM Linux VPS features
We care about our customers and offer top-of-the-line VPS hosting services. For your satisfaction, we include the following features with all our Best Linux VPS Server plans.
Full SSH Access
All Linux Server plans include full root access with SSH port. All software and hosting control panels can be installed on it depending on the plan you choose. Different versions of CentOS, Ubuntu, Debian and other Linux distributions can be provided but we always recommend using the latest, most stable version.
Web Based Control Panel
When ordering you will be provided with a choice of the control panel you desire, however if it is not present in the list, with our full root access you have the ability to install the control panel you need.
Fast Linux VPS Setup
Your VPS Hosting server will be activated within the next 15 minutes after your payment confirmation.
Momentary Support
Our team consists of IT professionals in software and hardware related problems allowing us to keep the quality of our support top-notch.
Enterprise-grade Hardware
MonoVM Cheap Linux VPS Hosting run on high-end Intel and Supermicro micro-processors with storage devices that are configured in RAID 10 arrays using enterprise
RAID controllers
with integrated SSD caching optimized by MonoVM technicians. These servers are equipped with high rpm HDDs, SSDs and even NVME SSD. They are strategically located in first-class data centers around the globe in more than 10 countries which provides you the possibility to pick for your convenience.
Order Now
Frequently Asked Questions
Here are the most common questions we get from our customers, Hence we elaborated our FAQ to ensure you find answers as quick as possible.
When a bare metal server or a dedicated server is divided into multiple
virtual machines
(VM) with their own dedicated resources, each VM is called a VPS. When you acquire a VPS from a reputable Linux VPS provider, it's known as getting a VPS hosting. A
VPS hosting
turns into a
Linux VPS hosting
when the VPS is run on any kind of Linux distribution(Debian, CentOS, Ubuntu) on it.
A VPS has many uses. You can use a VPS to:
Running a high traffic website,
Running multiple applications(Docker Container, Node.js, Git,Laravel),
Hosting a file server,
Hosting a database server,
Hosting a game server,
Testing new environments,
Host private backups,
Hosting an email server,
Hosting a VPN server,
Browse the internet and use it as a home computer, And many more
You can connect to your Linux server terminal by installing an SSH client on your computer or mobile device. This will let you directly access the command line of your VPS. We also have a control panel which lets you connect to the Linux server from there directly either by using SSH or VNC. For more information please checkout our
blog post
.
All our Linux based VPS are activated Instantly! Recently we made some major changes with our infrastructure and one of the best results is the activation time. To be precise with the timing, the Linux VPS will be activated within 23 seconds since the payment is processed.
We accept multiple payment gateways when processing Linux VPS payments. Our payment methods include: credit card, PayPal, WebMoney, Perfect Money, Skrill, Wire Transfer, Bitcoin, all cryptocurrencies and much more. If you don't see the payment method of your choice, contact us and we will make it happen. In the latest world, People are using,
Bitcoin
and Cryptocurrency maximum time.
In order to acquire a VPS you don't have to own a domain. Our VPSs are entitled to anyone on the internet. However if you're planning to use your VPS to host a website, then you can easily register for a domain and an
SSL certification
from our website.
The short answer is Yes. Due to the growth of the internet and hence the depletion of IPv4 addresses we have started providing IPv6 addresses with all our Linux VPS. For all our Linux VPS servers you will be given an IPv4 and an IPv6 address.
Yes, you can change your operating system whenever you wish to. This can be done with ease from our VPS management control panel. You can access the control panel by logging into the Monovm client area. Usually changing a Linux OS takes around 30 seconds. Note that once the OS is changed all the data that was in the server will also be cleared out and you will get a fresh server with the new OS.
If you forget your password, don't worry. It happens to the best of us! Login to our client area and go to the VPS management control panel. Under the settings tab you will be able to change the password of your VPS.
Also if you have password and only want to change that you can use
this article
.
Yes. You can use your own custom operating system. When you login to our client area, and get to the VPS Management control panel, there is an option to upload your custom OS ISO file. Complete the installation and you will have your very own OS installed on your brand new VPS.
Yes. We do provide VNC access to all our Linux VPS hosting clients. You can access your server by logging into our client area and going to the VPS management control panel. From here, you will get the chance to access your server via VNC (virtual Network Computing).
On the internet, the most important thing is data and we know this is a very critical issue to all our clients. To guarantee data security on our servers we are using SSD hard drives with RAID 10 Configuration. RAID technology helps us to keep data secure even if we lose some of our SSD drives. Your data will be secured in all our VPS hosting servers.
For securing linux servers you should have some information about linux Operating system structure and you should know some basic linux commands, here is complete guide about
how to secure linux vps server
.
Yes. All our Linux VPS hosting plans are based on SSDs. Unlike classic hard drives, whose performance is greatly limited by the moving mechanical parts, Solid State Drives can provide lightning-fast read and write speeds. The
SSD VPS services
provided by MonoVM use a RAID10 configuration in order to achieve speeds of up to 400,000 IOPS.
We accept multiple cryptocurrencies as a payment gateway for our services. As soon as your crypto payment is confirmed, we will provide the services. You can
check the feedback of over 40000 customers
who used crypto payments on our platform.
Yes, you can cancel within 7 days of purchasinga service and are eligible for a full refund. However the money back guarantee is not valid for dedicated servers, domain registrations, add-on products and for all cryptocurrencies. To learn more, check our terms and conditions.
Linux/Unix Distributions
With all our best cheap Linux VPS Hosting packages we give you the chance to pick your preferred Linux OS server distribution.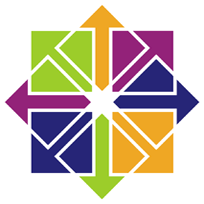 CentOS Linux is a community-supported distribution derived from sources freely provided to the public by Red Hat for Red Hat Enterprise Linux (RHEL). As such, CentOS Linux aims to be functionally compatible with RHEL. Each CentOS version is maintained for up to 10 years (by means of security updates -- the duration of the support interval by Red Hat has varied over time with respect to Sources released). This results in a secure, low-maintenance, reliable, predictable and reproducible Linux environment.
We provide this CentOS versions: CentOS 6.X, CentOS 7.X CentOS 8.X
Ubuntu is a free and open-source operating system and Linux distribution based on Debian. Ubuntu is offered in three official editions: Ubuntu Desktop, Ubuntu Server and Ubuntu Core each having their own specific performances. There are new releases of Ubuntu every 6 months while the long-term support (LTS) releases occur once every two years. Canonical provides free guaranteed security updates and support for each Ubuntu release, starting from the release date and until the release reaches its predesignated end-of-life (EOL) date.
We provide this Ubuntu versions: Ubuntu 16.04, Ubuntu 18.04, Ubuntu 19.04, Ubuntu 20.04
Debian has access to online repositories that contain over 51,000 software packages making it the largest software compilation. Debian officially contains only free software, but non-free software can be downloaded and installed from the Debian repositories. Debian includes popular free programs such as LibreOffice, Firefox web browser, Evolution mail, K3b disc burner, VLC media player, GIMP image editor, and Evince document viewer.
We provide this Debian versions: Debian 8(Jessie), Debian 9(Stretch), Debian 10(Buster)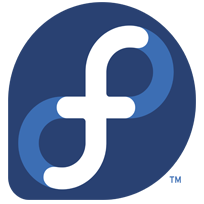 Fedora
Fedora contains software distributed under various free and open-source licenses and aims to be on the leading edge of such technologies. Fedora has a reputation for focusing on innovation, integrating new technologies early on and working closely with upstream Linux communities. Making changes upstream instead of specifically for Fedora ensures that the changes are available to all Linux distributions.
FreeBSD
FreeBSD is an operating system used to power modern servers, desktops, and embedded platforms. A large community has continually developed it for more than thirty years. Its advanced networking, security, and storage features have made FreeBSD the platform of choice for many of the busiest websites and most pervasive embedded networking and storage devices. Order linux VPS.
Arch Linux
Arch Linux is a more flexible platform which is very popular with the users. It is a fully customized Linux Distro which comes with some fantastic features. The administrators can quickly set up their server applications with it because it provides the flexible and stable environment. Purchase linux VPS.
Why to Buy Linux VPS Hosting with MonoVM?
All our Linux Hosting server packages come packed with a multitude of features, all designed exclusively for improved uptime, customer satisfaction and easily managed Linux servers.
FLEXIBLE SOFTWARE OPTIONS
We provide full root or administrative access where you will have total control over your environment allowing you to install applications or host websites on your VPS.
UNLIMITED BANDWIDTH
All of our VPS come with an unlimited bandwidth. No more extra fees and server downtime due to passing an allocated bandwidth limit.
FAST PERFORMANCE
Using first class powerful hardware and RAID10 technology on our VPS servers, we assure fast and stable performance.
UPTIME GUARANTEE
We guarantee a 99.9% uptime due to our trustful enterprise network structure and unlimited traffic bandwidth provided within the world-class data centers.
FAST DELIVERY
We guarantee that all VPS services will be up and running within 15 minutes. The details of activation will be sent to your email address.
VMware HYPERVISOR
Our Linux Based VPS services are based on a stable and powerful VMware ESXi hypervisor. We provide dedicated resources and stable performance to your Linux virtual server.
LIGHT-SPEED INTERNAL NETWORK
In our data centers, the internal network is based on fiber optic connections which allow for an fast speed & almost zero latency.
Linux with GUI
To use linux VPS with Gui (Graphical user interface) or Remote Linux Desktop you can use some VNC softwares like TeamViewer, XRDP.
Advanced control panel
All our Linux Hosting are managed by cPanel and DirectAdmin control panel by default. This is the industry's most widely used and well-supported Linux server control panel.
Popular Blogs
Check out our Knowledgebase. We provide you with the latest tech updates, relevant news, and in-depth tutorials, as well as explanations of how things work.
OUR TESTIMONIALS
The best proof of great customer experience is your honest review. Want yours to appear here too? Go ahead and write one on the client's dashboard!
I can vouch for Monovm's secure Linux hosting web services. I like this server hosting provider because it offers reasonable plans, which is a good point for small business holders like me to go for an affordable service. Secondly, it provides security to keep all my data safe in one place. Lastly, it offers efficient load time required to keep the user engaged in your new business. Go for Monovm!
I wish to reiterate that I am thrilled with your company's hosting service (mainly in WordPress hosting). I am using Monovm's hosting service for the past three years and happy to use it. Monovm offers a cheaper plan, minimum load time, and 24x7 support. It is a powerful portal helping in many domains. Thanks, @monovm Team; you are superb.
I've been using Monovm's Linux VPS hosting for one of my websites for about a year now, after having a really bad experience with one of the more reputable hosting vendors in the industry and I feel I've made the best choice of my life. My website's speed increased by approximately 2 seconds and the support I receive from them is fantastic. I am planning to host all my websites here in the near future.