BUY VPS Hosting
A Virtual Private Server is a virtual machine offered to you as a service where you can install software, host your files, run applications, and much more. Our VPS Hosting servers use VMware ESXi hypervisors hosted on first-class hardware capable of hosting multiple virtual machines.
With years of experience in providing Virtual Private Servers, MonoVM guarantees the fastest and highest quality service using premium hardware in world-class data centers. We have managed to sustain a 99.99% uptime with the help of a team of IT experts that work 24x7 to support our clients. Our data centers are spread across 15 countries, allowing you to choose the most convenient location.
VPS Hosting Locations: USA (San Jose, Chicago, New York, Los Angeles, Florida), UK (Manchester), Netherlands( Amsterdam), Germany( Frankfurt), Canada (Montreal), France (Paris), Denmark (Copenhagen), Switzerland (Zurich), Austria (Vienna), Singapore (Singapore), Hong Kong (Hong Kong), Russia (Moscow), Australia (Sydney), Romania (Bucharest)
New Locations: Sweden (Stockholm), Poland (Warsaw), UAE (Dubai)
VPS Pricing
Our experts configure our plans to meet the best performance standards and efficiency.
Why Choose MonoVM?
It gives you the performance of high-end dedicated servers while minimizing the cost. Are you spending a hefty amount on dedicated servers? With our VPS servers, you can host your website, run a hosting business, and more.
VMware vSphere 6.0
A high-power virtualization technology that uses server hardware to share among multiple virtual machines.
Reliable Server Hardware
We use powerful Supermicro, Intel hardware, and RAID technology on servers to ensure quality, stability, and storage security.
VPS Server OS List
We provide most varieties of Windows Server OS like Windows Server 2003, 2008/R2, 2012, etc. We also offer Linux distributions like CentOS, Ubuntu, Debian, Fedora, etc. Additionally, we provide Mikrotik operating system.
MonoVM VPS Services
We at MonoVM care about our customers and offer top-of-the-line hosting services. We include the following features with all our VPS plans for your satisfaction.
Windows Remote Desktop
All windows Virtual Private Server plans include full administrator remote desktop access with the possibility to install your software. Our recommended OS is windows server 2008, 2008 R2, and 2012 R2.
Full SSH Access
All Linux VPS plans include full root access provided with the SSH security protocol. We provide different versions of CentOS, Ubuntu, Debian, and other Linux distributions, but we always recommend using the latest stable versions. You can install all Linux software and hosting control panels on Linux VPS.
Uses of a VPS
You can use it for any purpose you desire. However, these are the most common uses: web hosting, running applications, as a storage server, as a game server, and as a backup server.
VPS Speed Test (Network Test)
Click here to test the network speed of Monovm VPS servers. You will be redirected to a page with different VPS locations. Select one and begin the speed test.
Enterprise-Grade Hardware
Our servers run on high-end Intel and Supermicro micro-processors with SSD storage devices configured in RAID 10 arrays using enterprise RAID controllers with integrated SSD caching optimized by MonoVM technicians. These servers use high-rpm HDDs, SSDs, and even NVME SSD. They are strategically located in first-class data centers around the globe in more than 10 countries, allowing you to pick them up for your convenience.
GET STARTED
Operating Systems
With all our VPS servers, we allow you to choose your preferred operating system.
Windows VPS server
Windows Server is a group of operating systems designed by Microsoft that supports enterprise-level management, data storage, applications, and communications. Previous versions of Windows Server have focused on stability, security, networking, and various improvements to the file system. Other improvements also have included improvements to deployment technologies, as well as increased hardware support.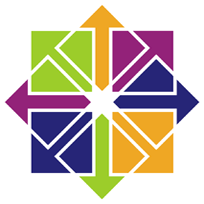 CentOS VPS
CentOS Linux is a community-supported distribution derived from sources freely provided to the public by Red Hat for Red Hat Enterprise Linux (RHEL). As such, CentOS Linux aims to be functionally compatible with RHEL. Each CentOS version is maintained for up to 10 years (by means of security updates - the duration of the support interval by Red Hat has varied over time with respect to Sources released). This results in a secure, low-maintenance, reliable, predictable and reproducible Linux environment.
Ubuntu VPS
Ubuntu is a free and open-source operating system and Linux distribution based on Debian. Ubuntu is offered in three official editions: Ubuntu Desktop, Ubuntu Server and Ubuntu Core each having their own specific performances. There are new releases of Ubuntu every 6 months while the long-term support (LTS) releases occur once every two years. Canonical provides free guaranteed security updates and support for each Ubuntu release, starting from the release date and until the release reaches its predesignated end-of-life (EOL) date.
Debian VPS
Debian has access to online repositories that contain over 51,000 software packages making it the largest software compilation. Debian officially contains only free software, but non-free software can be downloaded and installed from the Debian repositories. Debian includes popular free programs such as LibreOffice, Firefox web browser, Evolution mail, K3b disc burner, VLC media player, GIMP image editor, and Evince document viewer.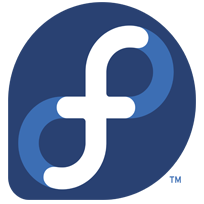 Fedora
Fedora contains software distributed under various free and open-source licenses and aims to be on the leading edge of such technologies. Fedora has a reputation for focusing on innovation, integrating new technologies early on and working closely with upstream Linux communities. Making changes upstream instead of specifically for Fedora ensures that the changes are available to all Linux distributions.
Free BSD
FreeBSD is an operating system used to power modern servers, desktops, and embedded platforms. A large community has continually developed it for more than thirty years. Its advanced networking, security, and storage features have made FreeBSD the platform of choice for many of the busiest websites and most pervasive embedded networking and storage devices.
Our server packages come packed with features designed exclusively for improved uptime, customer satisfaction, and easily managed servers.
Flexible Software Options
We provide root or administrative access where you have total control over your environment, allowing you to install applications or host websites on your VPS.
Unmetered Bandwidth
All of our VPS come with unmetered bandwidth. No more extra fees and server downtime due to passing an allocated bandwidth limit.
Fast Performance
We assure fast and stable performance using our servers' powerful first-class hardware and RAID10 technology.
Uptime Guarantee
We guarantee a 99.99% uptime due to our trustful enterprise network structure and unlimited traffic bandwidth provided within the world-class data centers.
Fast Delivery
We guarantee that all services will be up and running within 15 minutes. We will send an activation mail to your email address.
VMware Hypervisor
Our services are running on a stable and robust VMware ESXi hypervisor. We provide dedicated resources and long-lasting performance to your virtual machine.
Light-speed Internal Network
Our data center's internal network is based on fiber optic connections, allowing almost zero latency.
Multiple Payment Gateways
Credit Card, Paypal, Perfect Money, Webmoney, Bitcoin(BTC), Ethereum(ETH), Tether(USDT), Binance(BNB), Cardano(ADA)
Multiple Operating Systems
You can use more than a single OS choice. We provide all stable versions of the industry's most used server operating systems.
HAVE QUESTIONS ABOUT VPS HOSTING?
Here are the most common questions we get from our customers. Hence we elaborated our FAQ to ensure you find answers as quickly as possible.
A VPS (virtual private server) is a type of hosting that allows businesses and individuals to rent a physical server that is partitioned into multiple virtual servers. Each virtual server has its own operating system, CPU, memory, and disk space, making it an isolated environment from the other virtual servers on the same physical server. This allows businesses and individuals to have their dedicated server without having to pay for the entire physical server. this is a simple and short answer for what is a VPS.
A Windows VPS is a virtual server that runs a Windows operating system. All Windows Virtual Private Servers are equipped with full administrator access. You can connect to the server using Windows Remote Desktop and control the entire server from the comfort of your home. You can choose the OS suitable for your specific needs (Windows server 2019, 2016, 2012, and Windows 10).
Linux VPS
definition, When a bare metal server or a dedicated server is divided into multiple
virtual machines
(VM) with their dedicated resources, each VM is called a VPS. When you acquire a VPS from a reputable Linux VPS provider, it's known as getting a VPS hosting. A
VPS hosting
turns into a
Linux VPS hosting
when the VPS is run on any Linux distribution(Debian, CentOS, Ubuntu) on it.
You can use a VPS to
Run a high-traffic website
Run multiple applications (Docker Container, Node.js, Git, Laravel)
Hosting a file server
Hosting a database server
Hosting a game server
Test new environments
Host private backups
Hosting an email server
Hosting a VPN server
Browse the internet and use it as a home computer, And many more.
Assuming you're looking to buy a VPS for your business, you should consider a few things before making your purchase. Below is a brief rundown of what you should remember while shopping for a VPS.
1. Know Your Needs: Before anything else, you need to know what your business needs from a VPS. What kind of applications or services will you be running on the server? How much storage space and bandwidth do you require? Answering these questions will help narrow down your options and make finding the right VPS for your business easier.
2. Compare Prices and Features: Once you know what you need from a VPS, take some time to compare the prices and features of different providers. Not all VPSes are created equal, so it's important to find one that offers the features you need at a price that fits your budget.
3. Consider Support Options: When something goes wrong with your VPS, you'll want 24/7 support available to help resolve any issues as quickly as possible. Make sure the provider you choose offers quality support that can be reached anytime, day or night.
4. Don't go for the cheapest option. Cheap VPSs often come with poor performance and support. It's better to pay a bit more and get a quality VPS.
Keep these things in mind while shopping for a VPS,
The short answer is Yes. Due to the growth of the internet and hence the depletion of IPv4 addresses, we have started providing IPv6 addresses with all our Linux VPS. You will be given an IPv4 and an IPv6 address for all our Linux VPS servers.
Yes, you can change your operating system whenever you wish to. This can be done with ease from our VPS management control panel. You can access the control panel by logging into the Monovm client area. Usually, changing a Linux OS takes around 30 seconds. Once the OS is changed, all the server data will be cleared out, and you will get a fresh server with the new OS.
Yes. You can use your custom operating system. You can upload your custom OS ISO file when you log in to our client area and get to the VPS Management control panel. Complete the installation, and your OS will be installed on your brand-new VPS.
Yes. We do provide VNC access to all our Linux VPS hosting clients. You can access your server by logging into our client area and going to the VPS management control panel. From here, you will get the chance to access your server via VNC (Virtual Network Computing).
On the internet, the most important thing is data, and we know this is a very critical issue for all our clients. We use SSD hard drives with RAID 10 Configuration to guarantee data security on our servers.
RAID
technology helps us to keep data secure even if we lose some of our SSD drives. Your data will be secured in all our
VPS hosting
servers.
You can reinstall the server from VPS Management or submit a ticket to our support department. After the user confirms to remove all the server information in the reinstallation, the support team will do the installation process, and new login information will be sent via email.
All our services support VPN, except RDP Account (No Admin Access). However, if any abuse is reported, the service will be suspended.
You can connect to your server from only one system simultaneously.
There must be an acceptable reason for the change of server location. If you think it's an acceptable reason, please get in touch with the support department.
We have a step-by-step tutorial link on this situation. Please check the following link:
Server information will be deleted 5 days after the expiration date.
Monovm does not accept liability regarding clients' data backups in VPS services. The VPS services backup should be done manually by the client.
Yes, the OS of VPS can be changed effortlessly. All you need to do is change the OS through the VPS management panel and reinstall VPS with the new OS or send us a ticket to change the OS of VPS (free of charge).
Yes. All our Linux VPS hosting plans are based on SSDs. Solid State Drives can provide lightning-fast read and write speeds, unlike classic hard drives, whose performance is greatly limited by the moving mechanical parts. The
SSD VPS
services provided by MonoVM use a RAID10 configuration to achieve speeds of up to 400,000 IOPS.
We accept multiple cryptocurrencies as a payment gateway for our services. Once your crypto payment is confirmed, we will provide the services. You can
check the feedback of over 40000 customers
who used crypto payments on our platform.
Yes, you can cancel within 7 days of purchasing service and are eligible for a full refund. However, the money-back guarantee is not valid for dedicated servers, domain registrations, add-on products, and all cryptocurrencies. To learn more, check our terms and conditions.