List of content you will read in this article:
In this blog article, we will show you what it takes to create a website with Monovm, and how anyone with a computer can do it - today.
Nowadays it is extremely easy to make your own website! Back in the day, creating a website to be put onto the internet was extremely costly and quite complicated.
It took time and you had to have a lot of technical know-how with programming to create your own website.
However, many years have passed since then, and as the technology has advanced, it is now ridiculously easy to create a website and get it on the internet.
Open-source software like WordPress, which we highly recommend, has made it easy to build, develop and customize pages to your liking and create beautiful, aesthetic, and highly functional sites in literally just a couple of hours.
With Monovm, you can quickly and easily get set up with an outstanding, flashy domain name (such as a .com) and an excellent, reliable hosting that can put your site on the internet.
With the WordPress software installed with our help, anyone can build and play around with a website, whether it is for themselves or their business!
How to create a website
First, you will need a domain name
The domain name of your website will be how people find you online. It tells people's browsers which webserver to contact to get the details of your website from.
Your domain name will be how you access your website to view it, edit it, or show it to other people, and if you are using this website for your business, portfolio, or career purposes, it will be very important to your reputation!
Try to think of something memorable and short, that you can easily type into your search browser's address bar. To learn more about how to choose the best domain name, you can check our previous article. 
A domain name will help link your site to the hosting provider. Once you have picked your domain name, you can use Monovm's fantastic domain purchasing services to buy it as long as it is available, or see any number of fantastic alternative choices for your domain name!
Typically a domain will cost about ten dollars per year, which is stupidly cheap for your own website. If you do not go with Monovm for your domain purchase, you should research a reputable brand that can give you a good monthly or yearly rate on subscription, because doing a single time purchase of a domain can be fairly expensive (thousands of dollars for a highly contested domain names!).
Then, get your hosting!
Hosting is what will put your domain onto the internet and allow you to edit your live site for the world to see! Without hosting, you won't ever be able to install software on your site, add files or really do anything, so it's really crucial.
Hosting is extremely cheap nowadays and Monovm has several powerful web servers that can provide you with outstanding uptime and fantastic support. We have a huge variety of options to pick from and hosting is about the same price as subscribing for a domain name, about five to ten dollars per month.
It is important you pick the hosting plan that is for you! If you intend to write a small blog, then you won't need a great deal of storage.
Furthermore, if you don't expect it to be frequented by many website visitors, then there isn't really a point in buying a hosting plan with huge bandwidth unless you think your blog will become super popular.
However, if you want to run a large eCommerce store, a big business site, or if you want to create the next biggest and greatest social media network, say, then you will need higher bandwidth and storage.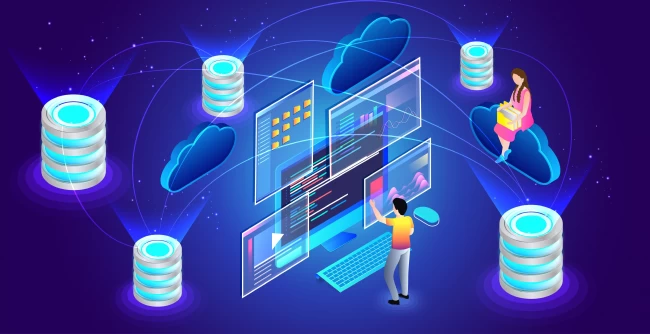 This will give you a place to store all the files that you or your site's users and customers will create, while being able to process a large number of requests, allowing you to take a lot of online traffic to your site without it slowing down, crashing or becoming unavailable.
Make sure you have SSL
SSL means "Secure Sockets Layer" and it is a system that ensures when your website communicates with customers or visitors, that the data is encrypted and sent through a safe and secure pathway.
This will also give you the "https://" prefix before your domain name rather than the "http://" one. When your website visitors visit your website, you really want them to feel safe and that their private or personal data is secure. Therefore, getting an SSL certificate for your site is important.
At Monovm we offer fantastic SSL support and when you get hosting from us, it'll automatically be applied.
On your dashboard, you can easily view all of your SSL certificates and manually update or change them if needed.
We wrote a longer and more in-depth article for this blog about what SSL - Secure Socket Layer is and why you need one for your website. We highly recommend reading that to better understand this section of this article in better clarity!
Use one-click install for WordPress!
There are many different pieces of available software that is free and open-source and that can allow you to build almost any website you dream of.
For this tutorial, we will stick with WordPress, the famous and most widely used open-source software for building websites. It alone accounts for thirty percent of all websites created and hosted on the mainstream internet!
With Monovm, you will have a super convenient one-click install feature for WordPress that will get all the software enabled on your new website in literally just seconds!
Once it has been enabled, you have to enter a few details to set up your website and create an account.
Once all of that has been done, whenever you want to edit or work on your website, you can simply type in your domain name followed by "/wp-admin" in your search engine's address bar to sign in and resume modifying your site!
There are plenty of brilliant WordPress tutorials out there that can guide you in how to use this software, but the vast majority of its features are crazy simple to use and highly flexible for various purposes.
You can enable all sorts of different themes that make your website appear in different ways, and there is a huge library of free and paid plugins that can give your new website a bit of extra functionality - or a lot, depending on how many you're willing to install!
With WordPress, you can quickly set up a blog for yourself or your business and start creating posts. You can customize them in all sorts of ways, by adding texts and images, payment modules, donate buttons, captions and embedded content - really whatever you want!
With WordPress and fantastic domain and hosting services provided by Monovm, you can really create whatever you dream of and put it online within an hour or two. Good luck!
Final Words
In this article, we guided you through how you can set up your very own website on the internet with domain and hosting services from Monovm and the open-source website making software WordPress.
We talked about getting your domain name, purchasing hosting, ensuring you have an SSL certificate active, and installing WordPress so you can begin building, editing, and testing your website. We hope this article helped you and don't forget to drop a comment below.