CLOUD VIRTUAL PRIVATE SERVERS
The
VPS
is a private, dedicated hosting environment that is on a host, parent server, or a cluster of servers through the use of virtualization. Essentially, the VPS is like a physical server that exists as a piece of software running on a host/parent server.
Now, let's go higher into the clouds. Instead of having a single parent server, a
cloud VPS server
is hosted on the cloud, allowing for
dynamic provisioning
in a scalable, virtual environment. In layman's terms, you only have to pay for the resources you use. This system is more efficient as there are no unused resources on a single machine.
With our cloud VPS services, you can experience the benefits of a best cloud VPS server. Thanks to the flexibility and scalability of cloud hosting, you can easily scale your resources based on your needs. Whether you have a small website or a high-traffic application, a cloud VPS server ensures optimal performance and reliability.
Thanks to our team of professional experts and world-class datacenter locations, we are able to guarantee a
99.9% uptime
and
24/7 customer support
. Along with all of our cloud VPS services, we also provide you with your choice of preferred operating system.
CLOUD VPS SERVER PLANS
The following configurations are hand-picked by our experts to deliver the best performance at the lowest possible costs. Choose one and have it set-up instantly.
CLOUD VPS HOSTING
Our expert team of IT specialists works around the clock to provide you with top-of-the-line hosting services. For your satisfaction, we include the following benefits with all our cloud virtual machines among many others.
Full SSH/Administrator Access
All Linux Server plans include full root access with SSH port, while all Windows VPS plans come with full administrator access. All software and hosting control panels can be installed on it depending on the plan you choose.
Near-instant Activation
Upon the confirmation of the order, our Linux VPS services will be active withing just a few seconds, while the Windows VPS services can take up to two minutes to get up and running.
Web Based Control Panel
When ordering you will be provided with a choice of the control panel you desire, however if it is not present in the list, with our full root access you have the ability to install the control panel you need.
24/7 Support
Our team consists of IT professionals specialized in computer software and hardware. No matter the time, our team is ready to help with your issues.
Much more control over the VPS
To provide better services for our clients we have developed a custom control panel for all our VPS clients. With this control panel you will have much more access to your VPS than before. Now you can directly:
Start and Stop the VPS
Restart the VPS
Turn ON and OFF your VPS
Connect to the VPS via SSH
Connect the VPS via VNC
Reinstall any operating systems
Add new control panels
Install applications and much more!
You can access this control panel from your client area!
GET STARTED
HAVE QUESTIONS?
Here are the most common questions we get from our customers, Hence we elaborated our FAQ to ensure you find answers as quick as possible.
A
Virtual Private Server (VPS)
is a virtual machine that is run on a high-performance server, alongside other virtual machines. This is made possible with the help of a special virtualizer, which allows for full VM isolation with dedicated resources.
A VPS has many uses. You can use a VPS for: running a high traffic website, running multiple applications (Docker Container, Node.js, Git,Laravel), hosting a file server, hosting a database server, hosting a game server, testing new environments, host private backups, hosting an email server, hosting a VPN server, using it as a home computer, and much more
All our
Linux based VPS
are activated Instantly! Recently we made some major changes with our infrastructure and one of the best results is the activation time. All
Windows VPS
will be activated within 2 minutes.
On the internet, the most important thing is data and we know this is a very critical issue to all our clients. To guarantee data security on our servers we are using
SSD hard drives
with
RAID 10 Configuration
.
RAID technology
helps us to keep data secure even if we lose some of our SSD drives. Your data will be secured in all our VPS hosting servers
You cannot reach a bandwidth limit on Monovm VPS servers because all our VPS services come with unlimited bandwidth.
We accept multiple cryptocurrencies as a payment gateway for our services. As soon as your crypto payment is confirmed, we will provide the services. You can
check the feedback of over 40000 customers
who used crypto payments on our platform.
We accept multiple cryptocurrencies as a payment gateway for our services. As soon as your crypto payment is confirmed, we will provide the services. You can
check the feedback of over 40000 customers
who used crypto payments on our platform.
A cloud server provides virtualized hosting and resource allocation for websites, web applications, and online services.
1. Public Cloud Servers
2. Private Cloud Servers
3. Hybrid Cloud Servers
4. Managed Cloud Servers
Yes, you can upgrade your cloud server to increase its performance. Cloud servers offer scalability, allowing you to adjust resources based on your needs.
Yes, there are providers that offer free cloud VPS options. These free plans usually come with certain limitations in terms of resources, such as limited CPU, RAM, and storage.
Yes, there are providers that offer cheap cloud VPS plans. These plans are designed to be affordable while still providing the benefits of cloud VPS hosting.
frontend_msg.bluestacks_vps.information.faq_section.items.item_13.a
The advantages of cloud servers include flexibility and scalability, efficient resource utilization, optimal performance and reliability, and the ability to choose preferred operating systems. On the other hand, potential performance fluctuations and data privacy concerns could be some of the disadvantages.
The cloud server services offered by MonoVm support Bitcoin payment. This means that you can pay for our cloud VPS services using Bitcoin.
Yes, MonoVm allows you to buy cloud VPS services using cryptocurrency. Buy cloud VPS with crypto to provide an additional level of privacy and security for your transactions.
Yes, cloud servers offer advantages such as scalability, cost-efficiency, accessibility, and security.
Advantages of Cloud VPS Server
Cloud VPS (Virtual Private Server) hosting stands out from other hosting options, presenting a range of advantages that cater to the needs of online businesses. By merging the benefits of VPS and cloud hosting, Cloud VPS offers an ideal solution. Here, we outline the distinctive advantages of Cloud VPS hosting:
Exclusive Resources:

With Cloud VPS, your website operates independently, benefiting from dedicated resources like CPU and RAM. When talking about cloud server advantages and disadvantages, this autonomy ensures consistent performance, unaffected by other cloud customers, enhancing your website's efficiency.

Cost-Effectiveness:

Besides being reliable, Cloud VPS hosting is also cost-effective. You have the flexibility to select the precise resources you require, including always free cloud VPS options or cheap cloud VPS plans. Whether you need a more powerful server for a brief period or temporary storage space expansion, you only pay for the resources you utilize. This flexibility makes it a cost-efficient option.

Seamless Scalability:

Cloud VPS facilitates effortless resource scalability to meet your website's demands. You can expand storage, increase RAM, or enhance CPU performance without experiencing any downtime. This adaptability empowers your website to handle increased traffic and effortlessly adapt to changing requirements.

Global Accessibility:

A significant advantage of Cloud VPS hosting is its global accessibility. As long as you have an internet connection, you can access your data and services from anywhere in the world. This level of accessibility is particularly valuable for businesses with remote teams or individuals who need to manage their websites on the go.

Self-Recovering Hardware:

Cloud VPS incorporates self-recovering hardware, minimizing downtime. In the event of hardware issues, your VPS is automatically transferred to another node, ensuring uninterrupted service. This feature reduces disruptions and safeguards your time and revenue.

Reliability:

Cloud VPS hosting ensures the security of your data. By storing your files on multiple hard drives, even if one drive fails, your data remains intact. In case of any issues, file restoration is straightforward, preserving reliability and data integrity.

Enhanced Security:

Cloud VPS provides a higher level of security compared to shared hosting. With isolated or dedicated resources like RAM and CPU, your website remains shielded from the impact of other users. Additionally, Cloud VPS includes built-in multi-tiered security mechanisms that safeguard your data from malicious software and potential hacker attacks.

Full Control over Cloud VPS:

Cloud VPS grants you complete control over your server, then you can benefit from the cloud server advantages. With root access, you can install your preferred operating system and control panel. The absence of limitations allows you to install numerous programs and applications as per your specific requirements.

Speed Optimization:

Slow-loading websites can be frustrating for visitors. Cloud VPS hosting ensures faster website performance by offering ample resources. Moreover, acquiring additional resources is easy when necessary, ensuring that your website maintains optimal speed and responsiveness.

Enhanced Collaboration:

Centralizing your data in the cloud streamlines collaboration with team members. Whether you're working on a project or sharing documents, Cloud VPS's centralized storage and accessibility simplify collaboration processes.
Linux Cloud VPS hosting providers are gaining popularity due to their simplicity, performance, reliability, and affordability. Many businesses find Linux Cloud VPS to be an appealing option for their hosting needs.
In summary, Cloud VPS hosting presents a multitude of advantages, including dedicated resources such as always free cloud VPS options and cheap cloud VPS plan, seamless scalability, global accessibility, reliability, enhanced security, full control, optimized speed, collaborative benefits, and cost-effectiveness. These factors make it an excellent choice for businesses seeking optimal performance and flexibility for their websites and applications.
Why MonoVm's provide Best Cloud VPS Server
Choosing MonoVm, the best cloud VPS provider, offers several key advantages, particularly in terms of access and control. As one of the best cloud VPS companies, we provide comprehensive SSH and administrator access, giving you complete authority over your server environment. Our Linux Server plans come with full root access and SSH port, while Windows VPS plans grant you full administrator access. When you buy a cloud VPS from MonoVm, you can be confident that you are getting the highest level of access and control available.
Additionally, we simplify the software installation process and accommodate hosting control panels based on your selected plan. This flexibility allows you to customize your server to meet your specific requirements. For those seeking the best free cloud VPS, MonoVm offers competitive plans that cater to your needs.
Understanding the difference between VPS and cloud hosting is essential in making an informed decision. While VPS (Virtual Private Server) provides a dedicated portion of a physical server, cloud hosting utilizes a network of virtual servers to distribute resources. So if you're asking cloud hosting vs vps which is better? The main difference lies in scalability and resource allocation. Cloud hosting offers greater scalability and resource flexibility, while VPS provides more dedicated resources and control over your server environment.
Another reason why we are the best cloud VPS provider is our prompt activation process. Once you confirm your order, our Linux VPS services are activated within seconds, while Windows VPS services are up and running in just a matter of minutes. This near-instant activation ensures that you can quickly begin using your cloud VPS without any unnecessary delays.
At MonoVm, we prioritize providing excellent support to our clients. Our dedicated team of IT professionals is available 24/7 to assist you.
What sets MonoVm apart is our flexibility in payment options. We offer the convenience of Bitcoin payment for your cloud VPS. By using Cloud VPS Bitcoin, enjoy the power, control, and privacy that comes with our cloud server Bitcoin payment option.
OPERATING SYSTEMS
With all our VPS Server packages, you have the full freedom to pick your preferred operating system.
Windows Server 2019
Windows Server 2019 is the first version of the system OS rolled out under Microsoft's new long-term servicing channel (LTSC). Windows Server 2019 helps evolve data center infrastructure to achieve greater efficiency and security.
Windows Server 2016
Windows Server 2016 has been designed with a number of great features, its core foundation includes: identity management and enhanced security capabilities - to ensure your data and access to your data maintains its integrity from end-to-end.
Windows 10
Windows 10 is one of Microsoft's more recent systems, it contains a host of features, security updates, and a platform-unifying design aimed at both enterprise users and consumers.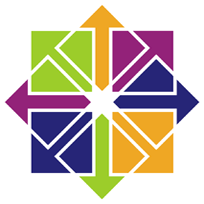 CentOS
CentOS Linux is a community-supported distribution derived from sources freely provided to the public by Red Hat for Red Hat Enterprise Linux (RHEL). Each CentOS version is maintained for up to 10 years by means of security updates. This results in a secure, low-maintenance, reliable, predictable and reproducible Linux environment.
Ubuntu
Ubuntu is a free and open-source operating system and Linux distribution based on Debian. Ubuntu is offered in three official editions: Ubuntu Desktop, Ubuntu Server and Ubuntu Core each having their own specific performances. There are new releases of Ubuntu every 6 months while the long-term support (LTS) releases occur once every two years.
Debian
Debian has access to online repositories that contain over 51,000 software packages making it the largest software compilation. Debian officially contains only free software, but non-free software can be downloaded and installed from the Debian repositories. Debian includes popular free programs such as LibreOffice, Firefox web browser, Evolution mail, GIMP image editor, and Evince document viewer.
Cloud VPS Is Perfect for:
Cloud VPS is the ultimate hosting solution for website hosting, web applications, e-commerce platforms, development and testing, data storage and backup, CMS hosting, gaming servers, and big data analytics. Discover its unmatched versatility, scalability, and performance to cater to your diverse business needs.
Unleash the Scalability:
Embrace the flexibility of Cloud VPS that allows your business to effortlessly adjust resources in response to website traffic fluctuations. Enjoy consistent performance even during peak times, ensuring your website always delivers. With Cloud VPS, you can easily scale resources and handle increased traffic, making it an ideal choice for businesses that accept bitcoin payments and require the flexibility of a cloud-based virtual private server (VPS). Whether you're running an android cloud VPS or looking to buy cloud VPS with crypto, Cloud VPS offers the scalability and agility you need.
Fuel Your Web Applications:
Ignite the potential of your web applications with Cloud VPS. Benefit from its remarkable flexibility, scalability, and effortless deployment options tailored to meet your distinct requirements. Customize your server environment like never before. If you're seeking an android cloud VPS or wish to buy cloud VPS with crypto, Cloud VPS is the perfect solution. Its compatibility with bitcoin transactions ensures secure and convenient payment options, while its android cloud VPS capabilities provide a reliable platform for hosting your web applications.
Efficiently Host E-Commerce Platforms:
Seamlessly handle high traffic volumes and process transactions with utmost efficiency. Cloud VPS is designed to be the perfect hosting choice for e-commerce platforms, ensuring smooth operations and maximizing your online business success. Whether you're looking for a free cloud VPS without credit card or an affordable cloud VPS that is cheap, Cloud VPS provides the necessary infrastructure and resources to support your e-commerce website.
Simplify Development and Testing:
Streamline your development process with Cloud VPS, even if you're working with a tight budget. Build, test, and debug applications effortlessly in an ideal environment that doesn't break the bank. Cloud VPS offers various pricing options, including cloud VPS cheap plans, ensuring developers and testers can access the resources they need without sacrificing affordability. Scale resources effortlessly and set up or tear down test environments without worrying about excessive costs.
Secure Data Storage and Backup:
Rely on Cloud VPS as your trusted storage solution. With its generous capacity and advanced data replication features, rest assured that your valuable data is safeguarded with redundancy and automated backup. Cloud VPS offers secure data storage for businesses that deal with bitcoin transactions. If you prefer to buy cloud VPS with crypto, you can securely store and back up your critical data, ensuring its integrity and availability.
Unleash Big Data Analytics:
Harness the robust computing power and expansive storage capacity of Cloud VPS. Unleash the potential of data-intensive applications and effortlessly run complex analytics tasks that drive your business forward. Whether you require a cloud-based environment, a dedicated server, or a clone cloud VPS, we provide the infrastructure to support your big data analytics needs.
Optimal CMS Hosting:
Experience top-notch performance for your content management system (CMS). Whether it's WordPress, Joomla, or Drupal, Cloud VPS offers scalable resources to efficiently manage and deliver your content.
Power Gaming Servers:
Elevate your gaming experience with Cloud VPS. Enjoy seamless gameplay and effortlessly scale resources to meet the demands of avid players. Say goodbye to lags and disruptions.
Cloud VPS data center
A cloud VPS data center is crucial for businesses, providing reliable infrastructure for hosting applications and storing data. When selecting a data center for cloud VPS hosting, key factors to consider include power redundancy, connectivity, efficient cooling, and strict security measures.
Power redundancy is essential to ensure uninterrupted operations. A reputable data center will have backup generators, UPS systems, and redundant power distribution units. Connectivity is another critical aspect, with access to international carriers and high-speed internet connections enabling fast and reliable network connections. Efficient cooling systems are necessary to maintain optimal operating conditions and prevent performance issues caused by heat generated by servers. Finally, strict security measures, including physical security measures and comprehensive security protocols, help protect against unauthorized access and cyber threats.
By considering these factors, businesses can ensure optimal performance, scalability, and security for their cloud VPS hosting needs.
Popular Blogs
Check out our Knowledgebase. We provide you with the latest tech updates, relevant news, and in-depth tutorials, as well as explanations of how things work.
I have been a customer of MonoVM for years, and their domain name services have been exceptional. Their competitive prices, user-friendly interface, and reliable customer support have made managing my domains a breeze. Highly recommended!
I wish to reiterate that I am thrilled with your company's hosting service (mainly in WordPress hosting). I am using Monovm's hosting service for the past three years and happy to use it. Monovm offers a cheaper plan, minimum load time, and 24x7 support. It is a powerful portal helping in many domains. Thanks, @monovm Team; you are superb.
I've been using Monovm's Linux VPS hosting for one of my websites for about a year now, after having a really bad experience with one of the more reputable hosting vendors in the industry and I feel I've made the best choice of my life. My website's speed increased by approximately 2 seconds and the support I receive from them is fantastic. I am planning to host all my websites here in the near future. </p>