Cheap USA VPS Hosting
Virtual Private Server (VPS)
is a virtual machine, which is offered to you as a service where you will have total access to install software, host your files, run applications and much more. We value quality of service over everything else. Our VPS servers are run on
VMware ESXi
and based on
enterprise-grade hardware
.
All of our
VPS servers in America
are:
equipped with hardware RAID controllers which will ensure your data's safety.
set to auto deploy upon completion of the order.
All VPS servers come with full administrator/root privileges, giving over the reins to the users, allowing them to have full control of the server. With years of experience in providing Virtual Private Server, Monovm guarantees the fastest and highest quality service using premium hardware located in world-class data centers. We have managed to sustain a 99.99% uptime with the help of a team of IT experts that work 24x7 to support our clients.
When selecting the VPS plan, we give you the chance to pick your preferred operating system. We provide all Linux Distributions and Windows operating systems which can be selected at the checkout.

Explore Our USA VPS Hosting Locations, MonoVM offers a wide range of strategic USA VPS Hosting locations to ensure optimal performance and connectivity for your business. Our current VPS locations in the United States include: New York, Chicago, San Jose, Florida, Los Angeles With diverse options to accommodate your business needs and target audience, we invite you to explore each location and find the perfect solution for your projects.
VPS SERVER PLANS
The following configurations are hand-picked by our experts to deliver the best performance at the lowest possible costs. Choose one and have it set-up instantly.
worldwide data centers (+Plan)
MonoVM provides a diverse array of strategic USA VPS Hosting locations meticulously chosen to ensure peak performance and seamless connectivity for your business. Our current VPS locations within the United States encompass New York, Chicago, San Jose, Florida, and Los Angeles. With such a wide selection at your disposal, tailored to accommodate various business requirements and cater to your target audience, we welcome you to explore each location and discover the perfect solution for your projects.
American VPS Hosting
Our expert team of IT specialists works around the clock to provide you with top-of-the-line hosting services. For your satisfaction, we include the following benefits among many others.
Full SSH Access
All Linux Server plans include full root access with SSH port. All software and hosting control panels can be installed on it depending on the plan you choose. We always recommend using the latest, most stable version of Linux Distribution.
Windows Remote Desktop
We provide full administrator remote desktop (RDP) access with the possibility to install your own software. Our recommended operating systems are Windows Server 2012 R2, 2016 R2 and 2019.
Web Based Control Panel
When ordering you will be provided with a choice of the control panel you desire, however if it is not present in the list, with our full root access you have the ability to install the control panel you need.
24/7 Support
Our team consists of IT professionals specialised in computer software and hardware. No matter the time, our team is ready to help with your issues.
Much more control over the VPS
To provide better services for our clients we have developed a custom control panel for all our VPS clients. With this controlpanel you will have much more access to your VPS than before. Now you can directly:
Start and Stop the VPS
Restart the VPS
Turn ON and OFF your VPS
Connect to the VPS via SSH
Connect the VPS via VNC
Reinstall any operating systems
Add new control panels
Install applications and much more!
You can access this control panel from your client area!
GET STARTED
The benefit of buy USA VPS
Embrace the land of boundless opportunities without physically being there. Monovm USA VPS cheap solutions enable you to host websites, work remotely, grow your business, or browse the internet as if you were in the United States. Our cutting-edge servers are strategically positioned in prominent locations such as California and New York, ensuring dependable performance and speed. Experience the benefits of top-tier hardware technology with Monovm, all at budget-friendly prices. Trust us for reliable and stable servers in the USA. VPS of USA also has the following advantages:
1. DDoS Protection using artificial intelligence
Artificial intelligence neutralizes a large percentage of DDoS hacker attacks, and the security of your data and information on cheap VPS hosting USA remains in full health.
2. A Variety of Payment Options Offered
You can buy your hosting in various ways, including cryptocurrencies. When you buy usa VPS hosting Bitcoin, your information remains anonymous and no one can access it.
3. Select Your Preferred Operating System Already Installed
You can choose between cheap windows vps usa or its other versions with different operating systems and choose the best cheap vps usa with your operating system.
4. Complete Administrative (Root) Privileges Provided
As an administrator, you have full access to the VPS usa bitcoin panel or other versions and you can control it easily.
5. Seamless and Low-Latency Connectivity
Using VPS Usa unlimited bandwidth will make you not experience any delay and have a better feeling and experience. According to the mentioned advantages, buying VPS hosting USA unlimited bandwidth is the best choice for performing high sensitivity tasks
HAVE QUESTIONS?
Here are the most common questions we get from our customers, Hence we elaborated our FAQ to ensure you find answers as quick as possible.
A
Virtual Private Server (VPS)
is a virtual machine that is run on a high-performance server, alongside other virtual machines. This is made possible with the help of a special virtualizer, which allows for full VM isolation with dedicated resources.
A VPS has many uses. You can use a VPS for: running a high traffic website, running multiple applications (Docker Container, Node.js, Git,Laravel), hosting a file server, hosting a database server, hosting a game server, testing new environments, host private backups, hosting an email server, hosting a VPN server, using it as a home computer, and much more
The short answer is Yes. Due to the growth of the internet and hence the depletion of IPv4 addresses we have started providing IPv6 addresses with all our Linux and Windows VPS. For all our VPS servers you will be given an IPv4 and an IPv6 address.
In order to acquire a VPS you don't have to own a domain. Our VPSs are entitled to anyone on the internet. However if you're planning to use your VPS to host a website, then you can easily register for a domain and an SSL certification from our website.
Yes. All our
Linux VPS
hosting plans are based on SSDs. Unlike classic hard drives, whose performance is greatly limited by the moving mechanical parts, Solid State Drives can provide lightning-fast read and write speeds. The
SSD VPS
services provided by MonoVM use a RAID10 configuration in order to achieve speeds of up to 400,000 IOPS.
We provide VPS hosting services across various locations worldwide, excluding the USA. Here are a few examples:
You have multiple payment options for your VPS. You can pay using:
We accept multiple cryptocurrencies as a payment gateway for our services. As soon as your crypto payment is confirmed, we will provide the services. You can
check the feedback of over 40000 customers
who used crypto payments on our platform.
Yes, you can cancel within 7 days of purchasinga service and are eligible for a full refund. However the money back guarantee is not valid for dedicated servers, domain registrations, add-on products and for all cryptocurrencies. To learn more, check our terms and conditions.
Amidst the vast web hosting landscape, our VPS stands tall, fortified with a robust built-in firewall and cPanel, granting you the keys to the kingdom with full root access. Behold the shield of Distributed Denial Of Service (DDOS) protection, a vigilant guardian that senses and repels cyber onslaughts directed at your precious websites. In the embrace of our hosting sanctuary, your VPS finds solace, knowing safety and security are its eternal companions.
Amidst the vast web hosting landscape, our VPS stands tall, fortified with a robust built-in firewall and cPanel, granting you the keys to the kingdom with full root access. Behold the shield of Distributed Denial Of Service (DDOS) protection, a vigilant guardian that senses and repels cyber onslaughts directed at your precious websites. In the embrace of our hosting sanctuary, your VPS finds solace, knowing safety and security are its eternal companions.
Venture into the realm of VPS, where cost-effectiveness waltzes gracefully with the allure of customization, a symphony often unheard in the shared and dedicated hosting ballrooms. Embrace the wisdom of website owners with aspirations to soar, for they set their sights on Linux VPS as the compass guiding their business growth to the stars. By choosing our cheap USA VPS, you can fully meet your needs; Because it has very good quality and service, we guarantee you that you will return to us after the initial purchase to increase your service. What sets us apart? We offer abundant RAM, capacious SSD storage, and complete root access (explore our optimized plans). Moreover, revel in the enhanced security of our control panel and access all the features, backed by a money-back guarantee.
You can pay using different methods, such as cryptocurrencies and you will not be limited in this field.
Opting for a VPS hosting account is more budget-friendly than a completely dedicated physical server. With MonoVm VPS plans, you can tailor them precisely to your requirements, paying only for what you truly desire while effortlessly avoiding unnecessary features. Many VPS hosting options readily offer scalability, adapting to your evolving needs. However, suppose you seek to manage hardware, construct intricate architectures, integrate a private network (vRack), or deploy intricate solutions beyond web services. In that case, we recommend delving into the world of dedicated servers for a more hands-on and sophisticated approach.
Yes, you can increase or decrease the amount of resources based on your needs, and you have no restrictions in this direction. You also have the option to change the operating system of usa vps free and paid.
OPERATING SYSTEMS
With all our VPS Server packages, you have the full freedom to pick your preferred operating system.
Windows Server 2019
Windows Server 2019 is the first version of the system OS rolled out under Microsoft's new long-term servicing channel (LTSC). Windows Server 2019 helps evolve data center infrastructure to achieve greater efficiency and security.
Windows Server 2016
Windows Server 2016 has been designed with a number of great features, its core foundation includes: identity management and enhanced security capabilities - to ensure your data and access to your data maintains its integrity from end-to-end.
Windows 10
Windows 10 is one of Microsoft's more recent systems, it contains a host of features, security updates, and a platform-unifying design aimed at both enterprise users and consumers.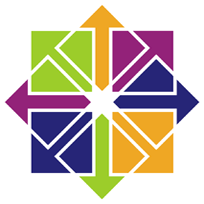 CentOS
CentOS Linux is a community-supported distribution derived from sources freely provided to the public by Red Hat for Red Hat Enterprise Linux (RHEL). Each CentOS version is maintained for up to 10 years by means of security updates. This results in a secure, low-maintenance, reliable, predictable and reproducible Linux environment.
Ubuntu
Ubuntu is a free and open-source operating system and Linux distribution based on Debian. Ubuntu is offered in three official editions: Ubuntu Desktop, Ubuntu Server and Ubuntu Core each having their own specific performances. There are new releases of Ubuntu every 6 months while the long-term support (LTS) releases occur once every two years.
Debian
Debian has access to online repositories that contain over 51,000 software packages making it the largest software compilation. Debian officially contains only free software, but non-free software can be downloaded and installed from the Debian repositories. Debian includes popular free programs such as LibreOffice, Firefox web browser, Evolution mail, GIMP image editor, and Evince document viewer.
Why Choose MonoVm's USA VPS hosting
Discover superior performance and rapid connections by purchasing a VPS hosting usa unlimited bandwidth from Monovm! Our servers are equipped with cutting-edge NVMe SSD storage and DDR4 RAM, ensuring exceptional speed and seamless data transfer. Benefit from our best USA VPS with a blazing-fast 1 Gbps network connection, offering high bandwidth and minimal latency. Rest easy knowing your server will be operational 24/7, thanks to our impressive uptime guarantee of 99.95%. Take advantage of our wide array of operating systems, including all Windows versions and Linux distros, provided free and pre-installed at budget-friendly rates! Our high-spec infrastructure ensures efficient and punctual processing of your workload. Our caring and dedicated customer support team is available 24/7, valuing the importance of your work as much as you do. Enjoy peace of mind with our risk-free 7-day money-back guarantee. Count on Monovm for a reliable and stable list of USA VPS, backed by our guaranteed uptime of 99.95%, in a way that is truly unique.
1. Continuous 24/7 Supportion
24/7 support will help you solve your problems quickly, focus on your important work, and make money through cheap usa VPS.
2. The possibility of returning the money paid to buy usa VPS
We are confident enough about the quality of our services; however, we have provided you with the possibility of returning the payment up to 7 days so that you can choose usa vps buy without risk.
3. There is a guarantee for the absence of delays and high bandwidth
The uptime rate of our free USA VPS server and paid is 99.5%, which is the reason for the high bandwidth. In this way, we can guarantee the absence of USA VPS free and paid.
4. The possibility of using a complimentary 30-day trial
Embark on a virtual server adventure before making a firm decision. With Monovms, you get a 30-day free trial for your cheap VPS hosting USA, allowing you to ensure we're the perfect fit for your needs. And if you're not thrilled, no worries - we offer a hassle-free money-back guarantee!
Explore our API, savor the essence of basic server performance, and delight in the vast scope of our usa vps free trial without any worries. Once you've discovered that VPS is your perfect match, the choice is yours - embrace month-to-month flexibility or lock in the excitement with a yearly contract. It's as simple as stargazing on a clear night.
5. The existence of Backup options
Empower your data to roam freely and confidently in a realm of external storage space, guarded by the fortress of our VPS backup options. Unleash the magic of snapshots, capturing the essence of your virtual server with mere clicks through the enchanting MonoVm Control Panel.
6. The possibility of working remotely with America
When working remotely for an American company, choosing Monovm 's USA VPS is a wise move. By doing so, you can access a virtual private server offered by Monovm, conveniently located near your physical office in the United States. This ensures seamless connectivity and minimal latency, optimizing your remote work experience.
7. Doing forex transactions at a higher speed using USA VPS hosting
If your Forex broker or trading platform operates from the United States, consider opting for Monovm 's USA VPS in close proximity to them. By doing so, you can seize excellent trading opportunities without worrying about order delays. Embrace Monovm 's USA VPS to reduce latency and slippage in your trades, maximizing your profit potential to the fullest!
8. Customer base in the United States
For those with a customer base or prospects in the United States, strategically hosting your website and content in close proximity to them is a prudent choice. Leverage the power of Monovm 's USA VPS to effortlessly position your website near your target audience, resulting in reduced latency and uninterrupted access, safeguarding your website's traffic from any server downtime.
9. The possibility of supporting many games
If your goal is to host a game server for your American gamer friends, consider investing in Monovm's US VPS. Our servers boast unwavering stability and constant availability. With an impressive 1 Gbps network rate and a diverse range of locations across the United States, you can acquire a high-speed USA VPS in proximity to your fellow gamers, guaranteeing them a seamless and lag-free gaming experience with minimal latency.

)

VPS Hosting Tutorials

Discover our VPS hosting Knowledgebase, offering the latest tech updates, industry news, and in-depth tutorials. Stay ahead in the virtual private server realm and maximize your hosting experience.