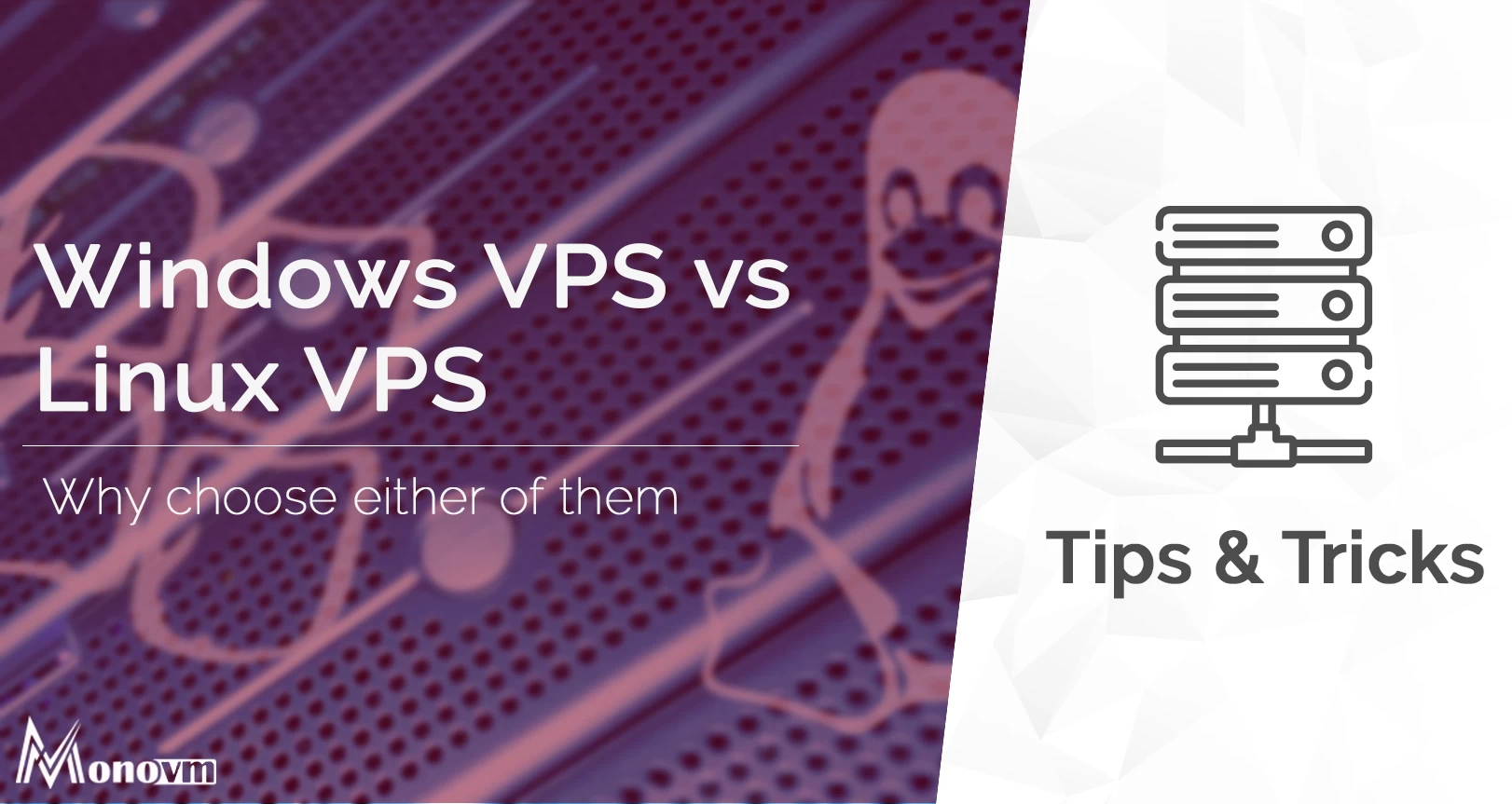 List of content you will read in this article:
So you have decided that you need a vps. if you dont know what is vps hosting you can learn about in the another blog. The next step is to choose the operating system you want to run on it. There are two main choices available: Windows Server or Linux. Of course, when you dive into the Linux VPS server, there are multiple different distributions you can choose from such as Debian, RHEL, Ubuntu, etc., however, they all run on the same kernel (i.e., Unix). Of course, if you are a Windows Home user, the Windows VPS Server interface will be more familiar and probably easier to manage. This article will give you complete, detailed information about the cost, compatibility, security, and other important factors comparison between windows Server vs Linux Servers.
Despite all this, most server users still go for Linux, thanks to it being open-source and having more direct control over the system with the help of a more effective command-line interface.
What is VPS? [Definition]

A Virtual Private Server is created by dividing a single powerful server into multiple virtual servers with individually dedicated resources. The operating system of the Linux Server is one of the Linux distributions (e.g., Debian, CentOS, Ubuntu, etc.). Meanwhile, Windows Server's operating system is one of the Windows Server versions (e.g., Windows Server 2008, Windows Server 2012, Windows Server 2016, etc.).
Linux Server vs Windows Server: Head-to-Head Comparison
Now, let us compare the two kinds of servers.
1. Costs
The cost of a Linux Server is significantly lower than Windows Server. This is due to the fact that Linux is free, open-source software, while Windows requires the purchase of a license.
2. Compatibility
Linux is ideal for open-source software such as PHP/Perl, ROR, Java, Python, SSH, CGI, FrontPage Extensions, etc. Windows is perfect for Windows-specific applications like ASP Classic, ASP.net, MySQL, C#, VB Development, MS Access, etc. If you wish to get a VPS for the purposes of hosting a site, then if your site's language is not ASP, Linux will almost always be a more suitable option.
3. Security
Linux has made tremendous progress in the web hosting security compared to Windows. With more professional and user-friendly control panels available on Linux distributions (e.g., cPanel, DirectAdmin, etc.), it can be said that Linux has the edge over Windows when referring to security.
Here are two great blog posts for you to know how to secure Windows/Linux servers.
4. Ease of use
A command-line interface is used when working with Linux (of course, it's possible to install a graphical environment), but Windows has an intuitive GUI (i.e., Graphical User Interface).
Here we have listed these two articles that will help you how to connect to a virtual private server and work smoothly.
5. Performance
In general, Linux will consume less RAM than Windows, as in most usage case scenarios, a command-line interface is used, while Windows uses a complex graphical environment. Linux is also widely considered to be more stable than Windows in the web hosting industry. A Windows can be quite resourced-hungry if not optimized properly.
Conclusion
We hope that this head-to-head comparison between Windows Server and Linux Server helps you to decide which Virtual Private Server you need to use to boost your productivity. Let us know what you would like to choose.
If you have any comments or feedback regarding the article, then let me know via the below-listed comment box.
People Are Also Reading: