At this tutorial, we want to get some informs about a WordPress plugin which allows you to set redirection in WordPress.
Redirection plugin is one of the famous WordPress plugins which support PHP version 5.4 and above. Also with professional settings at this plugin, you can take into consideration of your webpages 404 errors and resolve them.
For installing redirection plugin follow below steps:
First of all, login to your WordPress dashboard.
At the left side, put cursor on Plugins option and click on Add New.
3. In appeared page, search Redirection word and after finding Redirection plugin, click on Install Now
4.After installing plugin, activate it by clicking on Activate
How to use Redirection plugin?
For using the Redirection plugin, you have to set it up. At the first page, you will be provided with the welcome page which explains some descriptions about Redirection plugin. Click on Start Setup button.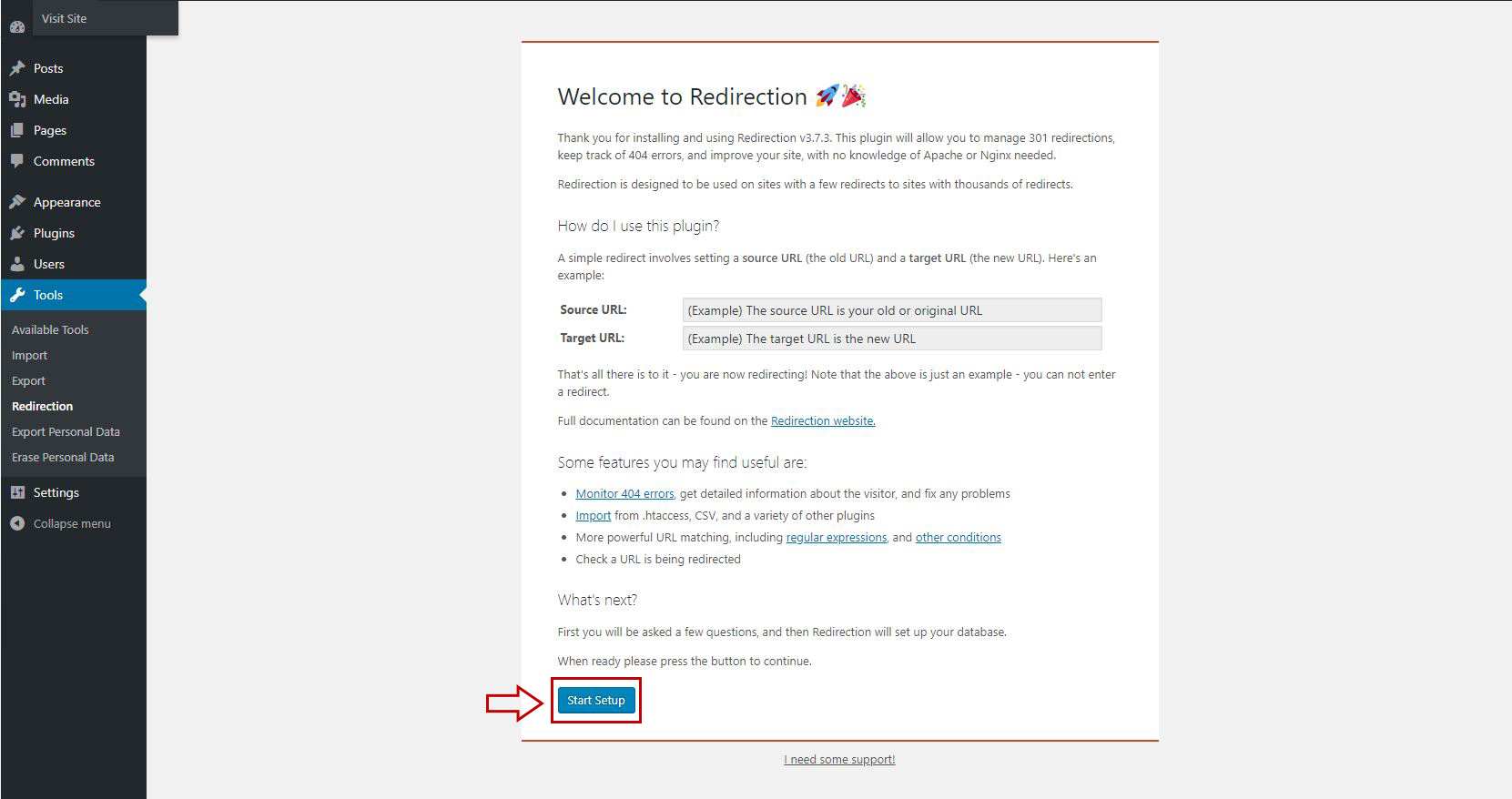 2. At the next page, you can activate two option which helps you to monitor permalink changes and have a log of all redirects and 404 errors. Click on Continue Setup
3. Redirection plugin uses the WordPress REST API, so at the next page, every REST APIs will be checked. Click on Finish setup.
4. Wait for finishing the set up steps and click on the Finished
8. After installing and setting up, put cursor on Tolls option and at the pop-up menu click on Redirection to enter the setting page.
Appeared page has two sections.
First section: Previous redirections.
Second section: This section used for adding new redirects.
For adding new redirections you must enter source address in first field and destination address in second field. For example if you want redirect http://monovm.com/gallery to http://monovm.com/photo you have to fill this fields like below samples.