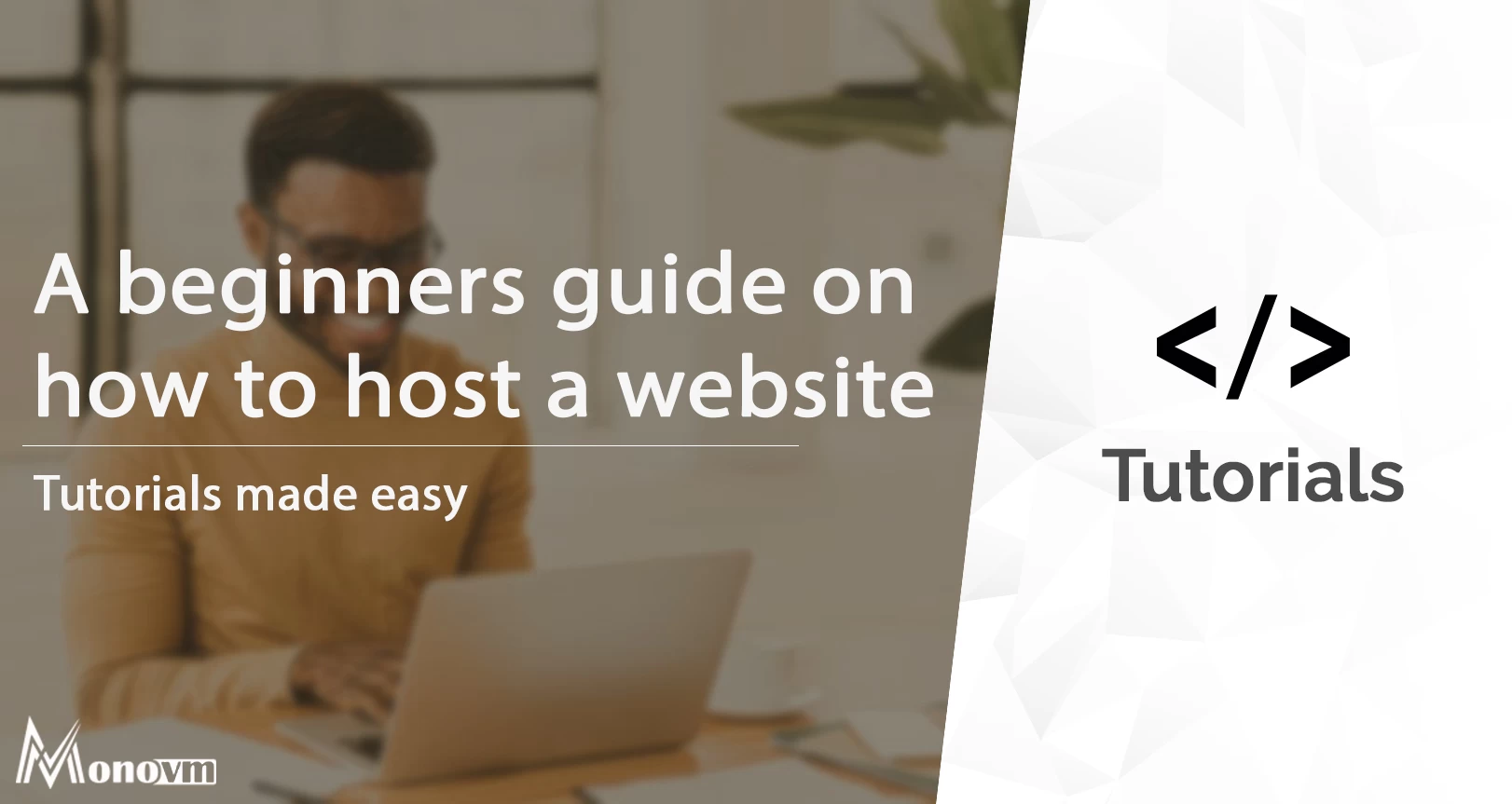 List of content you will read in this article:
Have you ever wanted to create your website but don't know where to start? Hosting a website can seem daunting, especially if you're a beginner. But don't worry – we've got you covered! In this blog post, we'll walk you through the basics of hosting a website, from getting the right domain name to setting up the right hosting plan. By the end of the post, you'll be ready to launch your website!
Introduction to Website Hosting
Website hosting is essential for any website owner to ensure it is live and accessible to the public. With website hosting, you are essentially renting space on a server to store the data associated with your website. It's like finding a home for your website, where it can live, breathe, and be seen by the world. Not only does website hosting provide a platform for your website to be seen, but it also helps increase website performance and provides the latest website-building tools so you can create a unique website. So when it comes to website hosting, remember: no website is complete without it!
When selecting a hosting provider, choose one that offers the necessary features for your unique website needs, such as storage capacity, bandwidth allowances, security features, customer support, and more. It's important to research and select a reliable, trustworthy provider to keep your website running smoothly.
Benefits of Website Hosting
When you take advantage of website hosting, you can benefit from the added convenience of not managing your server and maintaining it yourself. This means you don't have to worry about backups, security patches, or any other technical tasks that come with running a website. Instead, you can relax while your host ensures your website runs smoothly. With website hosting, you get a reliable website hosting platform, so you can spend more time focusing on what you do best - running an amazing website!
The added convenience of website hosting also improves reliability and faster loading speeds for your website. Website hosting providers are experts in server management, allowing them to optimise your website's performance and ensure that it is always up and running when visitors arrive.
How to Choose a Host Provider
Choosing a hosting provider can be daunting, but there are a few key considerations to remember when making your decision. 
First, consider the size and scope of your website. This will help you determine the hosting package you'll need to get the most out of your website. There are various options, from shared hosting to dedicated servers, so be sure to assess your website needs and resources carefully. You'll also want to ensure that your hosting provider offers reliable uptime and unbeatable customer service. Make sure they're available when you need them, and you can provide helpful advice on how to optimize your website performance. With the right hosting provider, you can look forward to a smooth, successful journey ahead!
It's also important to think about factors such as uptime percentages, security measures, customer support, and scalability options when selecting a hosting provider. This will ensure that your website has the protection and reliability for optimal performance. Whether you're launching a blog or an e-commerce site, or if you want to host a website that consistently delivers rock-solid performance, you must pick the right hosting provider.
Lastly, cost should be taken into account. Compare different providers to find one that offers the features you need at an affordable price point - this will help ensure that you get the most value for your money without sacrificing quality or performance. Additionally, cost should be considered an important factor in hosting a website.
Comparison shopping is key to finding the right host provider at an affordable price - while still obtaining the best quality and performance. Don't let cost be the only deciding factor when selecting a hosting provider, but make sure you get the most bang for your buck and the features you need!
How to Choose a Website Domain
When you are ready to start a website, you must register a domain name. A domain name is an Internet address people can use to find your website. You will also need to select a hosting service provider when you can upload your website content to the Internet.
You can register a domain name at a domain name provider, monovm.com or Name.com. You can also get one free from a hosting provider, but this will be more difficult to remember (see the sidebar below for tips). But don't worry; we'll show you how to make it memorable when you are ready to start.
A domain name should be easy for people to remember. You don't want people to have to puzzle over what your website is about or type in misspellings of your domain name repeatedly. This will slow down navigation and keep people from finding what they want.
However, you also don't want your domain name to be too generic because it won't stand out from the crowd. This is why many domain names use brand names or trademarks without the owner's permission. Since 2021, registrars have also been able to sell trademarked domains in "accredited registrar" programs. This means trademark infringement is less common nowadays but still happens often. This doesn't mean you should avoid registering trademarks, however. Just be aware of potential problems if you own a trademarked domain name.
Optimizing Your Website for Maximum Performance
To optimize your website for maximum performance, it's important to understand the underlying factors affecting website speed and user experiences, such as web hosting, server response time, and caching.
Utilizing caching solutions and leveraging content delivery networks can help reduce overall loading times and improve the user experience of your website. Besides the efficacy of website hosting, utilizing caching solutions and leveraging content delivery networks can help make your site run faster than a cheetah on steroids! The improved user experience of your website will make all the difference when it comes to keeping visitors engaged and coming back for more. So don't neglect these additional solutions to provide your customers with the best possible experience.
Final Say
Hosting a website doesn't have to be intimidating, especially if you're armed with the right information and resources. Follow this guide, and you'll be able to create a website that is both secure and reliable. With these tips in mind, you can host your website quickly!
Website hosting is the process of getting a website online and accessible to visitors.

Various hosting options are available, such as shared, VPS, and dedicated hosting.

Hosting your website has many benefits, including increased control over your content, improved security and performance, and cost savings.

For maximum performance, you must always optimize your server response time and caching.
FAQ
What features should I consider when choosing a web host? 
When choosing a web hosting provider, it is important to consider factors such as pricing, reliability, customer support, and server location. Additionally, research the amount of storage, bandwidth, and available features needed for the website. Consider the provider's reputation, customer reviews, and any domain-specific features. Finally, find out which features are included in the hosting package.
How do I ensure the security of my website? 
Keep software and server up-to-date to secure your website, use encryption and SSL for any logins, forms, and interactions, monitor for malware/security breaches, and consider using a web application firewall.
People also read: