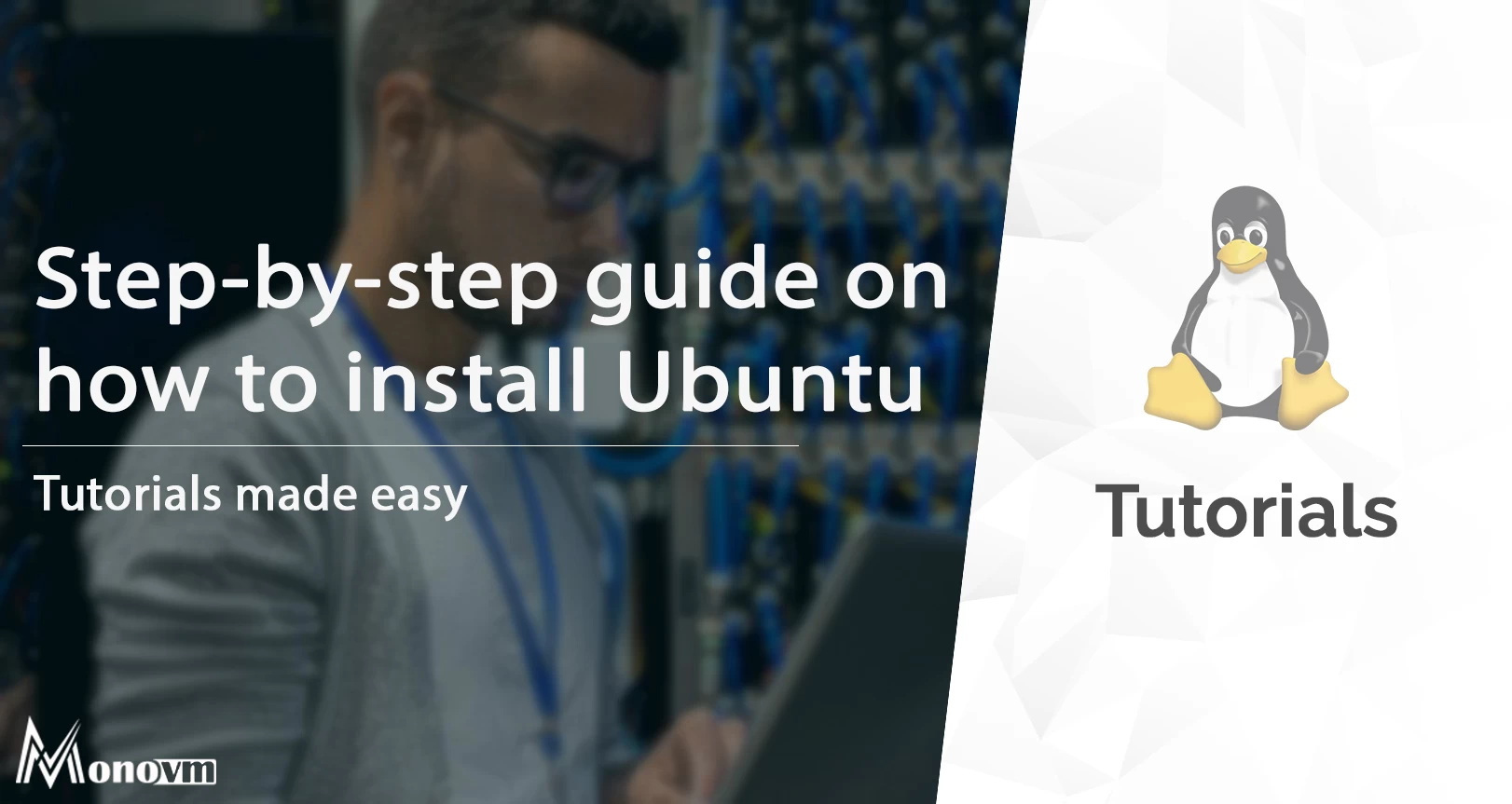 List of content you will read in this article:
Many Linux distributions are available, and choosing one of them seems challenging. Different versions offer different features, and one of the most popular and reliable versions is Ubuntu, which provides features like easy to use and simply customizable. Based on the user's needs, Ubuntu can be scaled, and this is another feature of Ubuntu. If you`re a beginner user, Ubuntu is the right choice. Now that you know what Ubuntu is, let`s review how to download Ubuntu on your PC or laptop.
Prerequisites to download Ubuntu
Before starting to download Ubuntu on your desktop, provide these requirements:
A PC or laptop with a minimum of 25GB of storage space

A ram with at least 4 GB of RAM

2 GHz dual-core processor

USB port

A USB with at least 4GB capacity
How to Install Ubuntu: wiping out the old Operating System
Here we tell you how to download Ubuntu using the first method, which will remove the old operating system. Using this method, you will wipe out all your data on your hard drive. After deleting the old operating system, you can start working with a fresh Ubuntu version. Installing Ubuntu by this method, Ubuntu will be your only OP. Let`s get started downloading Ubuntu using the easiest and cleanest way.
Step 1: Download Ubuntu
Downloading the official Ubuntu operating system is the first step. A single ISO file is available around 2 GB, which you can download from the official Linux website. We use the updated Ubuntu desktop version (22.04 LTS) for this tutorial, but you can use other versions. There are also different flavours of Ubuntu available, such as Ubuntu Server, and users can choose between them. It is imperative to note that beginners will find all the essential features they need in Ubuntu Desktop's main version.
Step 2: Create a live USB
Creating a bootable USB drive of Ubuntu is the next step after downloading the ISO file. This step allows you to install Ubuntu and boot into Ubuntu from a USB drive. It is possible to make a bootable USB of Ubuntu using free tools such as Rufus, Unetbootin, and Etcher.
Creating a bootable USB will erase all your data from the USB drive, so make sure to back it up before starting this process.
Step 3: boot from the bootable USB
Moving the USB disk up in the boot will ensure your system boots from the USB disk, not the hard disk. Restart your system and press F12/ F10/ or F2 when you see the logo of your computer brand, such as Acer, Dell, etc. Now you may see a different BIOS screen for the computer. A USB device (or removable media) should be placed at the boot order's top. Save the changes and exit.
Note: if you missed the BIOS screen, restart the system and try again.
Step 4: Install Ubuntu
The Ubuntu live environment should now appear on your screen. Upon booting, you'll see the Grub screen with the option of trying Ubuntu without installing it or installing it immediately.
You can click on the first option, which is "Try Ubuntu without installing":
The live Ubuntu environment should be accessible in about 10-20 seconds. If you`re using USB 2 at a lower speed, it will take more time.
Now the install Ubuntu icon will appear on your desktop. Click on it.
You should select your system's appropriate basic configurations, such as language and keyboard layout.
Some games and video players are installed with the standard installation, so it is recommended to go for the normal installation here.
After installing Ubuntu, you can download the latest updates if your system is connected to the internet. This is optional, as it may take longer if your connection could be faster. You can also update Ubuntu later without any problems.
Now the most relevant screen will appear. It is possible to install Ubuntu in dual boot mode if other operating systems are already installed. Since you intend to run Ubuntu Linux exclusively on your computer, it would be best to choose the option 'Erase disk' and install Ubuntu.
You already know that pressing the 'install now' button will erase all the data on your system, as it warns you.
The other steps are straightforward. After you select a time zone, you'll need to create a username, hostname, or computer name and set a password. Now you have to wait for 5 to 10 minutes until a slideshow of Ubuntu features appears on the screen, providing basic information about it.
After that, you`ll have to restart your system and remove the installation media. You might see a prompt to press Enter when restarting the system that shuts the system down.
In the last step, remove the USB disk and press the Enter key. Your system will reboot and load Ubuntu instead.
You can easily switch from Windows to Ubuntu using this method. Plus, it only takes a few minutes to install. Enjoy your Ubuntu operating system now!
How to Install Ubuntu on Windows Using VirtualBox
This method is for you if you don't want to lose your current operating system. Instead of wiping your hard drive clean, select the VirtualBox installation method when installing Ubuntu. This will run the operating system inside a virtual machine that doesn't affect the main system. This method is ideal for aspiring programmers or developers who want to test multiple Linux distributions or add additional software packages to Ubuntu.
1. Download and Install VirtualBox
In the first step, download the latest version of Oracle VirtualBox. Then, continue the installation after you have opened the file. It will ask you about network interfaces, and you will select Yes. Remember, during installation, your system may disconnect from the internet. Continue the installation process.
2. Download and Install Linux ISO
Now that you have installed VirtualBox, it`s time to install Linux. To create a new virtual machine, open VirtualBox and press the 'New' button. Specify the name of the virtual machine and the amount of RAM to assign. Half of the main system`s RAM is enough. If your system's RAM is 8 GB, you should assign 4 GB to the virtual machine.
An error message will be displayed after the virtual machine is created successfully. To fix it, you must assign the Ubuntu ISO file you downloaded earlier under Settings. You can do this by opening Settings and heading to the Storage section. The ISO file should be assigned to the Controller IDE.
It will take a few minutes for the Ubuntu installer to start. Once it has done so, you can continue reading about the Ubuntu installer in the next section.
The virtual machine is ready to use right now.
Conclusion
We hope that we can help you install Ubuntu easily and in the shortest possible time. Now you can use Ubuntu 20.04 on your system without any issues. Note that when you`re online, you may see install update notifications. In most cases, you should install updates unless you have mission-critical software that prevents you from doing so. Despite not all Linux beginners knowing how to install Ubuntu, it is often considered the go-to choice for an operating system because of its simplicity and versatility. Our goal is to provide you with an understanding of the major aspects of installing Ubuntu. Ubuntu installation is a complex process, which we hope you have learned about in this article. 
People also read: