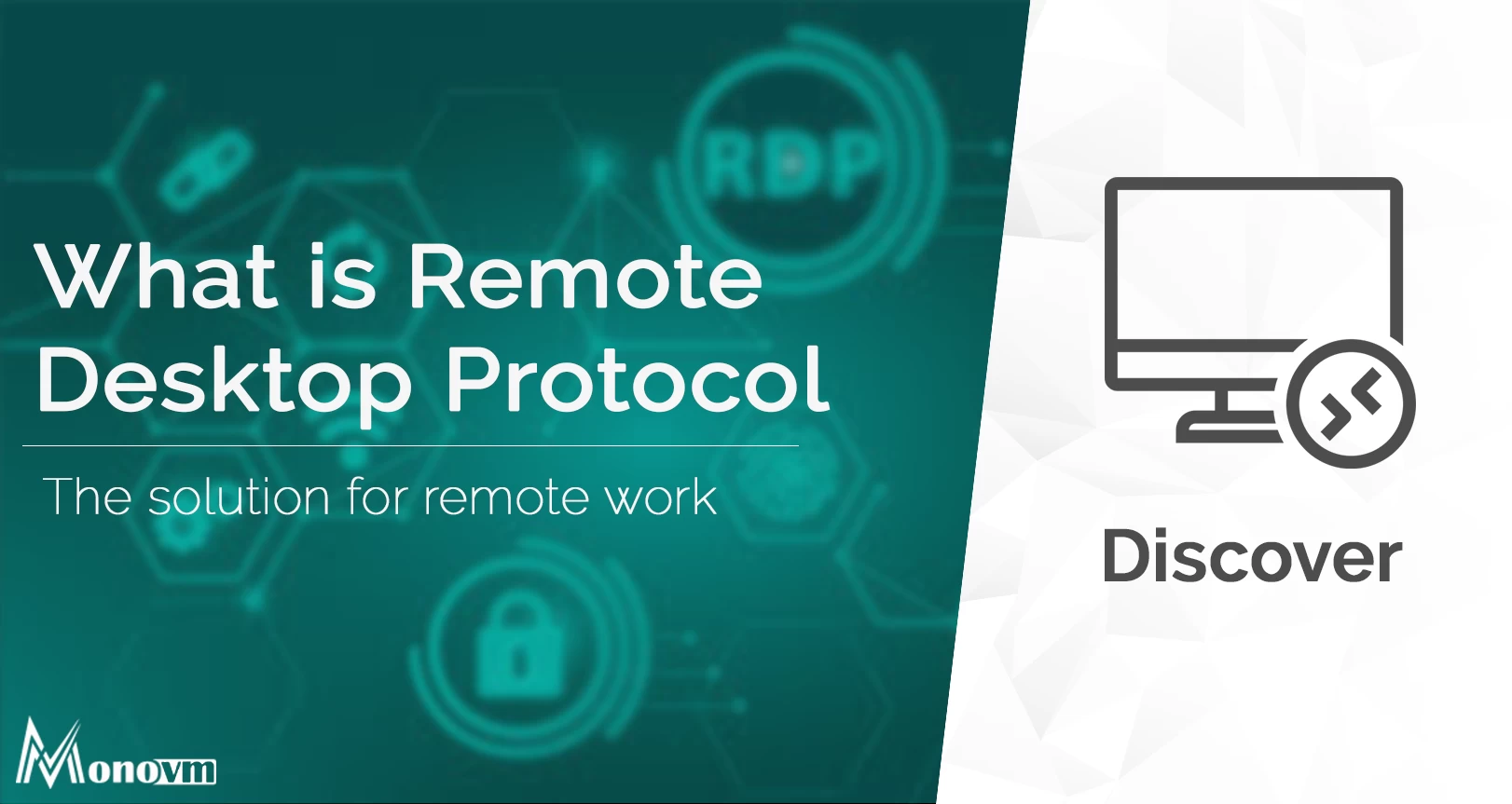 List of content you will read in this article:
At present, we live in a technologically fast world, We need immediate solutions, support, and highly productive results. Right? To attain the same, RDP or Remote Desktop Protocol is the best software. Now, what is RDP? Let's find out!
What is RDP? [Definition - Remote Desktop Protocol]
rdp or Remote Desktop Protocol A dedicated protocol that can provide the user with the graphical interface of another computer, remotely. RDP is a computer network protocol developed by Microsoft that allows users to connect and control another computer remotely. It transfers the graphical user interface from the remote computer to the user's computer, enabling them to input commands and receive output. RDP is widely used for network administration, remote support, and remote access to applications and files. The user employs RDP client software for this purpose, while the other computer must run RDP server software.
There are ample benefits associated with remote desktop, that is, you can easily manage apps or fix several issues on the network, and much more.
A lot of MNC's now use Remote Desktop in their businesses. Not just the Multi-national Companies, even the educational services, and institutions are actively using Remote Desktop.
No wonder this technology has revolutionized the IT sector in a big way. Let us now understand the importance of remote desktop connection!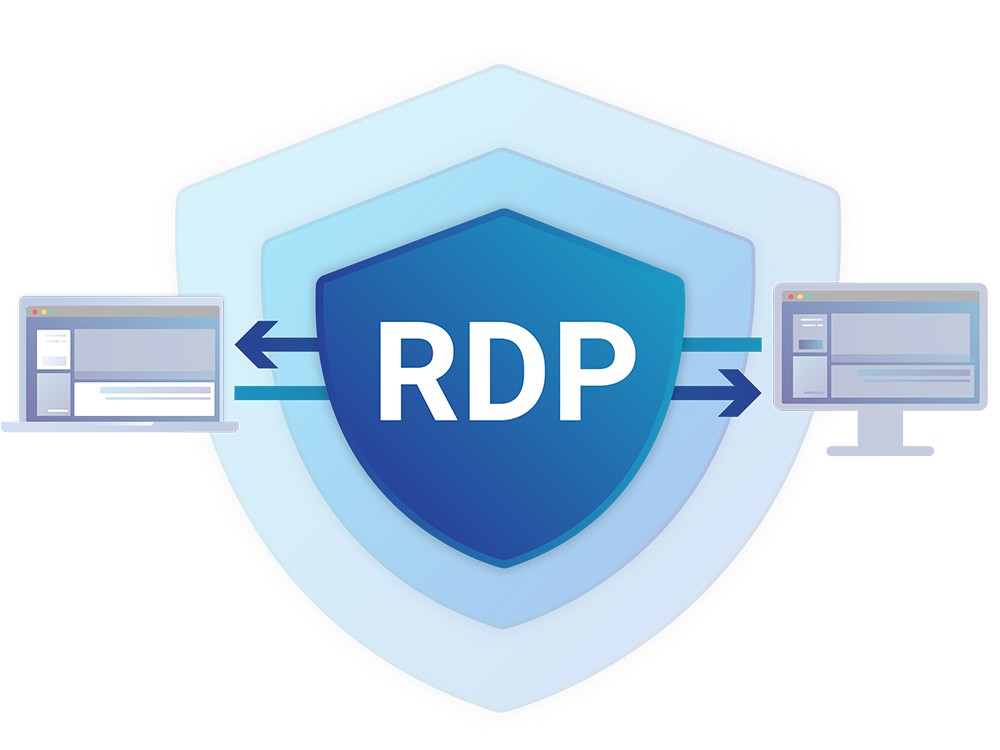 Importance of Remote Desktop Connection
If you have a remote desktop connection there is no need to visit your office and work on a specific system. You can do the same work from anywhere in the world on a different machine. It has undoubtedly escalated flexibility and connectivity in the lives of people.
Now, you may wonder what are the practical applications of Remote Desktop? Well, here are some major pointers:
Customer Support
Managed Service Providers
IT Professionals
Personal use
Let's begin!
1. Customer Support
In order to deliver real-time solutions, customer support providers can adhere to the Remote Desktop. This provides a seamless experience as if providers are sitting in front of the client's machine. Therefore, the work turns out to be more efficient and there are fewer misunderstandings between them.
2. Managed Service Providers
MSP's or Managed Service Providers assist to provide immediate solutions to the clients.
In this way, both the money and time in travel are saved.
3. IT Professionals
The IT professionals can successfully rectify and deliver the issues remotely. There is no physical intervention. The cherry on the cake, right? The work experience improves for the client along with the employees.
4. Personal Use
Even if you are not an IT Professional, you can use the Remote Desktop for personal use too. You can use it for troubleshooting purposes as well as extend it to support and manage each other's devices. Moving on to the next segment, let us now understand how a remote desktop protocol works!
How RDP Works? [Working of RDP]
After learning about the advantages and ease associated with RDP, it's time to understand the mechanism behind it.
Basically, all the commands passed by the user sitting on a different machine are transferred to the desktop computer remotely.
The RDP protocol initiates a dedicated network channel that further sends the data between the connected machines. The network port 3389 is used to establish a connection.
Whenever any command is sent through mouse or keyboard or any other important data for that matter, it is sent via TCP/IP. TCP/IP is the transport protocol that is used mostly for Internet traffic. Whereas, the RDP encrypts the data and provides additional security to the connections over the internet.
As you have seen, all the commands that you give must be transmitted with encryption. This may take a few milliseconds or sometimes a slight delay may occur. For instance, if you are a user, and you double click on an application, The double click may not occur as soon as you give the command.
The reason is that sometimes it takes a few milliseconds for the action to transfer to your target desktop.
Further, RDP is not just about ease and accessibility, there are ample other benefits associated with the same. Let's have a look!
Speed
No VPN Required
Flexibility
Savings
1. Speed
As you have seen, there is no physical intervention, so you save a lot of time. Remote Desktop helps you to solve the issues of not just others but your own device in seconds.
2. No VPN Required
When we talk about the remote desktop protocol, you do not require a VPN. It does not store the data on cloud servers, instead, it keeps the data and information secure on the device of the user. Moreover, it is highly recommended for the employees to work from home.
3. Flexibility
You can deliver your work from sitting anywhere in the world. At your comfort, you can achieve satisfaction related to your work.
4. Savings
Remote Desktop provides you with a lot of cost reduction factors. For instance, no travel cost. It works on the basis of BYOD, i.e., Bring Your Own Device. Therefore, you do not require office essentials. It results in increased effectiveness and productivity.
Conclusion
RDP is a proprietary protocol that can provide a user with the graphical interface of another remote, computer,
To achieve a productive and efficient work culture, you can opt for a remote desktop connection. It simply escalates your efficiency and ease. Moreover, benefits like savings, flexibility and a good work environment come along with the protocol. It's a great bet! You can add remote desktop technology to boost your work and enjoy all the advantages associated with it.
Now I am expecting you are well versed with what is RDP, its definition, how do RDP works, and what are the importance of remote desktop connection. If you faced any problem while working with RDP then you can comment on this article after that we can help you, Also you can buy our RDP server to secure your application online.
People are also reading: