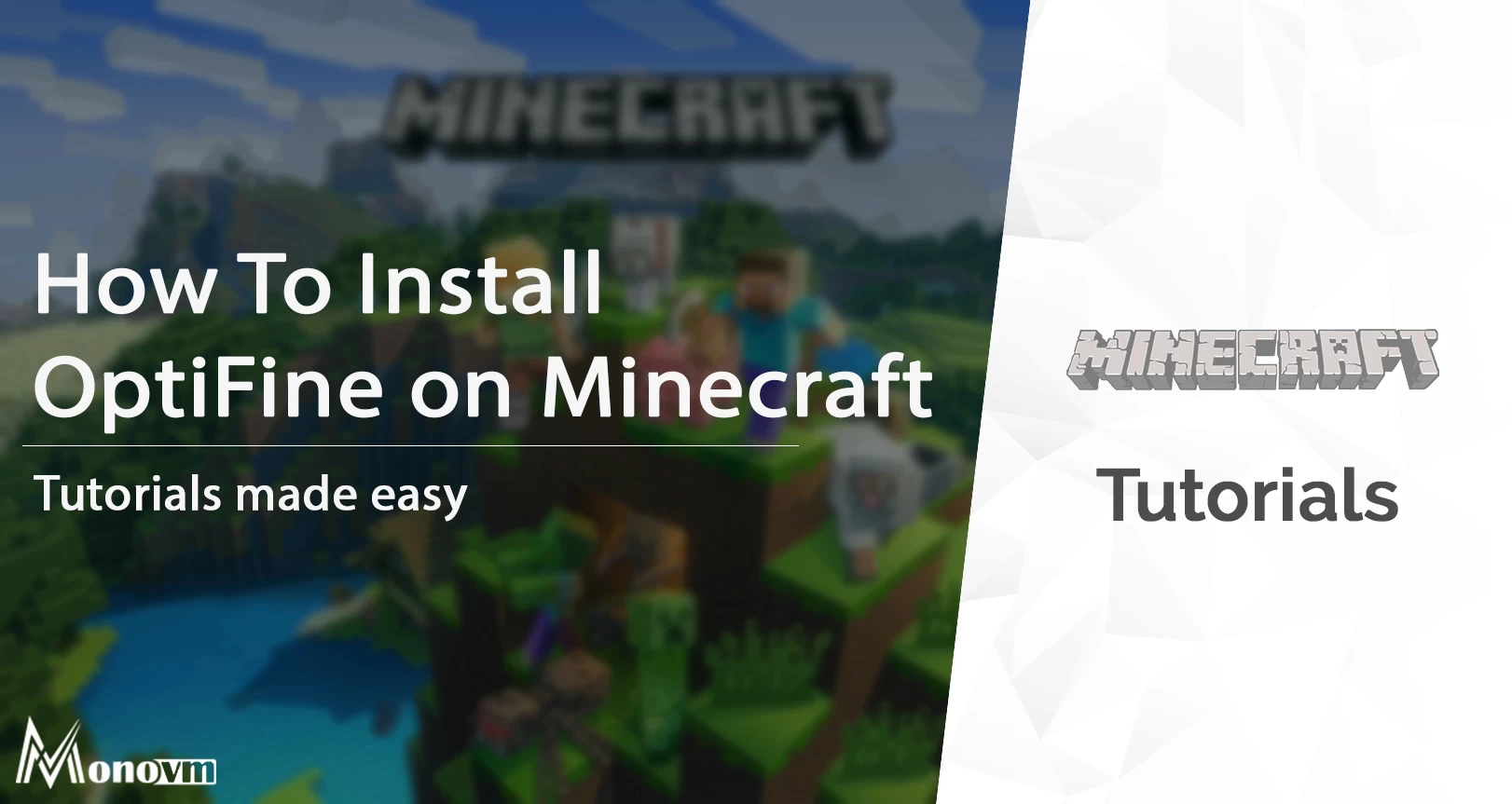 List of content you will read in this article:
New updates to any game improve its performance and appearance, and Minecraft is no exception to this rule. However, larger file sizes and additional features make Minecraft more difficult to run on older systems. Consequently, the game grows in size and complexity with every update.
OptiFine is a popular game mod that can improve game performance. It's free to download for every version of Minecraft. It helps players unlock higher FPS rates in the game, which can increase performance.
As an optional standalone configuration, installing OptiFine for Minecraft doesn't require Minecraft Forge. This makes it easy to configure even low-powered computers with OptiFine. Anyone already using Forge can still have a relatively easy time installing OptiFine.
The enhanced Optifine HD provides particle effects, new textures, and dynamic lighting to Minecraft. It also boosts game performance by adding shaders and Optifine HD. If you wish to optimize Minecraft, you can install the mod with a simple process.
This tutorial will show you how to download, install and run OptiFine for Minecraft.
What does OptiFine do?
OptiFine is an optimization mod for Minecraft. OptiFine allows you to run Minecraft faster with a better look. It supports HD textures and other configuration options, making it look faster and better. Here are some options you can use by installing OptiFine:
Customize Minecraft`s texture 

Add shader packs

Increase the frame rate per second (FPS)

Animation effects and lighting

Illuminate objects with hand tools 

Make gameplay smoother 

Smooth the texture details and make distant objects look better

Sharp color transitions and smooth jagged lines

Give a more authentic look to blocks

Configure animations such as water, smoke, fire, and more.
Note: Configure the autosave interval to eliminate the notorious Lag Spike of Death. Lag happens when the "ticks per second" delay piles up, resulting in freezing, crashing, and corrupted files.
Minimum Requirements to install OptiFine
For downloading and installing OptiFine, you only need to install Java on your system. Even though OptiFine works quite smoothly, even on low-end PC versions, you can consider it a fairly low-maintenance application.
To install Java on your system, you can go to the Java download page and download the file labelled as the installer. First, download it and then continue reading this tutorial. 
Where to Download OptiFine
You can download OptiFine from the official website easily. A vanilla launcher profile, or added to Minecraft Forge, can be used to manually install the unmodified Minecraft .jar.
How to download Optifine 
To download OptiFine, follow the three steps mentioned below:
Go to the Optifine download page
Optifine maintains its download website for users to download, which can be accessed via a simple Google search. From this website, users can download any version of Optifine.
Locate the version of Optifine you want to download
Once the user confirms that they have the correct version, they can access the games' download page and download the latest version. Older versions can be accessed through the "Show all versions" link. Clicking on that link will display all previous versions. Each version of the program has the same download and installation procedures.
Download Optifine for Minecraft
On the right side of a download version's name, locate the "Download" or "Mirror" button. Clicking this button will direct you to the download page, after which you'll be exposed to an advertisement, and OptiFine will begin downloading. Save the file according to your browser's settings.
How To Install OptiFine
If you downloaded OptiFine successfully, you must install it in the next step. Follow along to learn more and see how easy it is to install:
Step 1: Open the OptiFine Installer
To install OptiFine once downloaded, open the OptiFine Installer, the file you downloaded. Right-click the installer and select "Open with" from the menu. Next, choose "Java" and click "Okay."
Step 2: Install OptiFine with the Installer
Getting the OptiFine mod installed is easy once the "Installer" program is opened. Just click the Install button, and the mod will begin installing automatically.
Step 3: Get OptiFine
To confirm that the latest version of Minecraft is installed, a box appears after a short delay, showing OptiFine is successfully installed. OptiFine isn't guaranteed to appear in this scenario if the most recent version of Minecraft isn't installed. Getting the latest version of that doesn't require any additional mods. Run the game through the Minecraft Launcher without any mods. In this way, you can get OptiFine.
How to run the installed Optifine
After downloading and installing OptiFine, it`s time to run it. To run OptiFine, follow these instructions:
Step 1: Select the Optifine in the launcher
Now we want to use OptiFine to play Minecraft. First, open the Minecraft launcher and look for the version titled "Optifine". (If you can`t find this version, it hasn`t been installed in the right directory). Once you click on the version, click "Play", and you will be ready to use all of OptiFine's features.
Step 2: Confirmation to play modded Minecraft
To open up with OptiFine, click on the small window with a green "PLAY" button.
Additional features
Video Settings contain sub-menus you can scroll through. When you highlight a newly added setting, the tooltip explains its function and identifies the option that improves performance. Some of these options are listed below.
Shader packs support
Downloading shader packs lets you change how lighting works in your Minecraft world. Select Options > Video Settings > Shaders from Minecraft's main menu. Shader packs are added to the Shaders menu after a Minecraft restart. Before moving any downloaded packs into the Shader folder, open the Shaders folder and then move the packs inside that folder.
Animation Effects setting
You can use as many animation effects as you like to improve gameplay. However, be aware that having too many "active" can decrease performance; choose which ones to use wisely.
The availability of Bedrock for Minecraft
Currently, OptiFine doesn't work with the Bedrock version on Switch. It can be accessed through the Nintendo iOS, Android, and Xbox One versions, as well as the Windows 10 versions. It had been scheduled to be removed from this version in 2021.
Is OptiFine Harmful?
You may see a warning when downloading the .exe installer file: "This file can damage your computer." Do you want to keep it anyway?" This is likely a false positive, and you probably aren't concerned about it. Installing OptiFine via the game's official website should not cause any issues on a device. However, you can increase the safety of this installation process by scanning your system with a reliable antivirus program before downloading.
How to optimize FPS?
By configuring video settings and adjusting the trade-off between quality and performance, a user can increase FPS. OptiFine includes many optimizations that are automatically applied; these can be seen by hovering over each option. Additionally, selecting the right option through a pop-up provides additional information.
How to get an Optifine cape?
If you want to change the design of your OptiFine cape, do the following instructions:
Go to Options -> Skin Customization -> OptiFine Cover -> Open Cover Editor
What does HD U mean?
Optifine has three different editions called Ultra, Standard, and Light:
OptiFine Ultra

is the most popular and recommended edition since it has the most optimizations and features that can increase the frame rate.

OptiFine Standard

is compatible with other mods.

OptiFine Light

lacks advanced features and is incompatible with Minecraft Forge, making it more beneficial for low-power laptops and notebooks.
Conclusion
People who want to improve their Minecraft experience should use Optifine. This software adds many advantages to the game, including more performance, increased distance between renders, and the ability to change settings.
OptiFine requires updating to a more recent version. You can download the latest version from the website of the software's creator. No need to delete the old version! This guide details how to download and install Optifine in Minecraft.
People also read: