List of content you will read in this article:
Have you ever wanted to create a Minecraft server to play with your friends and strangers? In this article, we are going to explore how much does a Minecraft server cost. Minecraft is a creative, interactive sandbox that allows users to explore, fight, build, and more.
When you set up a Minecraft server, you can play with hundreds of players worldwide and make great memories. You can also ignite your friends to play and become the ruler of your mighty realm. You'll be able to play multiplayer with game modifications, extra features and edit the world settings to create your own rules. Servers are great at creating a fantastic sense of community, and they encourage Minecraft players to play together!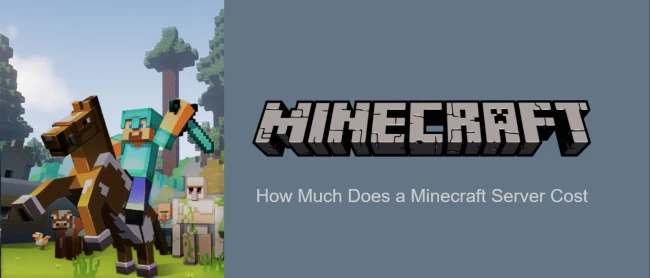 So, why should you set up a Minecraft server? How Much Does a Minecraft Server Cost? Will it break the bank?
It can be hard deciding between free Minecraft servers or go for Minecraft hosting. As many people go for the Minecraft server hosting but shut the servers due to the bad Minecraft hosting. Hence it is essential to choose the best Minecraft server hosting like MonoVM because it can become easier to set up an MC server without any issues. 
A good Minecraft server also requires a computer or device with computing power and Random Access Memory capability of handling your desired number of players on the server to accommodate any modifications and game features that you may want to add to upgrade your player experience.
In this article, we'll talk you through why you might want to buy a Minecraft Server and how much does a Minecraft Server costs - depending on your Minecraft world requirements! We hope this blog helps you.
What is a Minecraft server?
Making a Minecraft server is way easier than you think, but it requires a specific follow to make an appropriate Minecraft server.  A Minecraft Server allows you to play multiplayer with friends and family and create worlds where multiple people can collaborate, explore, adventure, and build. If you want to build a Minecraft community and open up your server to the world, you can even invite people from the public and strangers to create a virtual world where you can meet people and have fun on a game.
Is Running a Minecraft server worth it?
Minecraft Servers also have many other advantages over a traditional Minecraft world set up with a local LAN multiplayer or purchasing your own Minecraft Realm from Microsoft. For example, while Minecraft's Player Realm option only allows you to bring on ten players onto your world, having a server has virtually no limit other than the computer power and memory (RAM) you have on your device handling the number of users.
Minecraft servers can also be modified (modded), meaning you can add extra features and game functionalities, which aren't typically in the game to make the game aesthetically appealing, or new storylines that haven't been added into the classic game yet.
With a normal LAN multiplayer world, you cannot do this, nor can you do it with the Player Realm feature that Microsoft and Mojang offer. It cannot be enjoyable if you're trying to create minigames or a particular server with adventure maps or something similar. Therefore, having a server that gives you a way to add mods into your Minecraft world and share them with your friends and strangers. 
Requirements of Minecraft server

Despite their apparent benefits over everyday LAN worlds or Minecraft Realms, Minecraft servers can be quite complicated, challenging, and expensive to set up, depending on what path you go down to get it up and running.
You will need to have a device capable of running an extensive program with multiple players, especially if you have/want mods. It will be an even greater demand on the system. You will also need to run it consistently; otherwise, other people won't be able to play, and that would defeat the purpose of even having a Minecraft server in the first place. You can purchase a Minecraft Server from a qualified provider who has experience in getting Minecraft Servers up and running for players, or you can take the do it yourself route and build a computer at home to run the server yourself.
If you want, you can even run a server from a spare laptop or computer if it has the right enough computer power and Random Access Memory. Minecraft servers are so convenient for this reason; you don't necessarily have to spend a lot, as long as you have a powerful enough device that you can run it on. It's also essential to have enough CPU or processing power to run the server. You'll be handling the game for a whole lot of players, and it will be available pretty much twenty-four seven.
All the temporary data from all these players need the right place to go to, so you'll need a lot of Random Access Memory to hold it in. Therefore, you need a modern and decent computer/laptop or device specifically built for gaming. So if you are looking to purchase a new device, you must ensure it is reliable and has a fast processor so that there aren't any unexpected crashes or lags. It also checks your device has enough memory or RAM to keep the player's temporary data stored. It is super important because if you have low memory or insufficient computing power, you should seriously consider upgrading your device or get a new one entirely.
Basic Requirements for Minecraft Server 
So here is the list of basic system requirements for a Minecraft server:
| | | | | |
| --- | --- | --- | --- | --- |
| Requirements | Players | CPU Requirements | RAM | HDD(empty space) |
| Minimum | 1 to 2 | Intel Pentium 4 2.0 GHz or AMD Athlon XP 2000+ | 1 GB | 2 GB  |
| Acceptable | 3 to 5 | Intel Core-Based CPUs or AMD K8-Based CPUs | 3 GB | 10 GB |
| Recommended | 5 to 7 | Intel Core-Based CPUs or AMD K8-Based CPUs at 3.4GHz | 5 GB | 18 GB  |
| Good | 7 to 9 | Intel Nehalem-Based CPUs or AMD K10-Based CPUs | 6 GB | 25 GB  |
| Optimal | 9+ | Intel Nehalem-Based CPUs or AMD K10-Based CPUs at 3.6GHz | 8 GB | 35 GB  |
How Much Does a Minecraft Server Cost?
Now, the major question arises, "how much does it cost to run a Minecraft server" so there are multiple routes you could take for getting your server off the ground and running in an appropriate way. However, first, you will need a device to run it on or a service provider who can run your server for you. It's possible to create and run your server at home from a suitable device.
You can also go for the option to pay for a server subscription from an established and reliable service provider; you can expect to pay a regular monthly payment of anywhere from five dollars to fifty dollars per month or even higher. The cost of a Minecraft server also depends upon your requirements for features and support.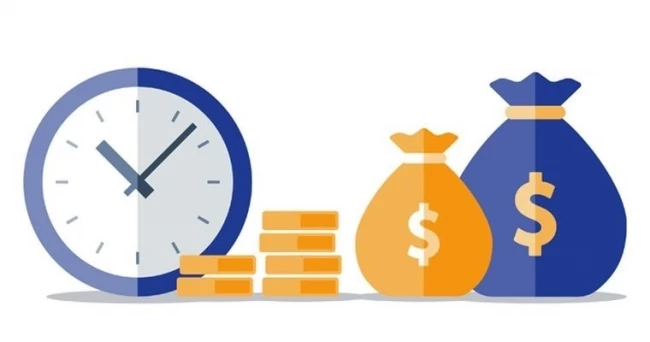 For the most part, small Minecraft Servers with about twenty players will typically cost you around fifteen to twenty-five dollars per month. If you only have few players, you will be able to find a server for as little as five bucks per month. In fact, for most people, this is the best option, as it provides excellent features and hosting for a low price.
However, if you're looking to run a much larger server with greater player capacity and the functionality to add a ton of demanding mods and still run it stably, then you will require pay higher prices from your service provider like thousand dollars (and sometimes it can even be more than this, depending on the scale of your world).
In this case, the more reasonable and cost-effective choice would be to build a computer or server computer that you can run your Minecraft Server on, so you don't end up paying a massive recurring fee to a service provider - when you could do it all yourself.
So, if your choice is to build the computer yourself or to run your Minecraft Server on a spare laptop or PC, there are many options for you. A good gaming PC that can run a server on will typically fall into the price range of about five hundred dollars to two thousand dollars. It includes decent specs and enough computing power and RAM to get the job done and host a decent capacity of players active with extra features.
You can purchase a gaming computer or build one yourself for around five hundred US dollars at the lower end. It'd be very reliable and capable of handling a Minecraft server if you made it right with the correct parts.
If you buy from an established and reputable gaming PC provider, you should have similar results. For example, at the higher end of the spectrum, if you're going to build the next popular Minecraft server and want to have a very high capacity for a lot of active players, you could be looking at over two thousand dollars. It will give you the required processing power and speed and Random Access Memory to compute all of the active players' actions.
Whatever route you go down, you should make your best effort to make responsible and well-informed decisions before you go buying anything.
Factors that Affect Minecraft Server Cost
There are wide varieties of Minecraft hosting servers available for the users, and it also becomes a significant aspect that affects the pricing. If you run a server in your home that can be a good idea to manage a hosting server remotely. It can also reduce the cost because you don't have to power the computer 24/7. Most importantly, a remote server is beneficial to improve performance and reduce lag.  However, some more factors affect a Minecraft server cost, so let's discuss them briefly. 
1. Required RAM for Minecraft Server 
You can run Minecraft's vanilla version(1.14) on the 1.5GB of RAM but only 1 to 5 players as it is the lowest setting for the Minecraft server.  In case you want to use plugins to open up access for more users, please increase your RAM; otherwise, it will harm your system. For example, the Minecraft mod "Feed The Beast" requires 3GB of RAM for 1 to 3 players.  If you don't want to go for a higher number of players, then 2GB of RAM can be an excellent option to start your Minecraft server.
2. Minecraft Versions 
Minecraft has two major versions, Bedrock and Java, so Minecraft server costing differs according to the Minecraft versions. However, many users prefer Java addition on a computer/laptop because it is a default version available on Minecraft.net.  The second version, Bedrock, is also known as a  Pocket Edition (PE) because it is developed for mobile devices. It is essential to understand these versions because Bedrock or Java users can't be on the same server. That's why you have to create two different servers for Java edition and pocket edition, but it can increase the cost. According to the price, the Minecraft Bedrock server is cheaper than the other mc servers, but every player must be mobile.  
3.Number of Players
As we have mentioned above, a good RAM can handle more players on a server. So in a server, a single-player requires 300 RAM for proper load time, and new versions of Minecraft are becoming memory intensive. That's why you will need high memory on the server according to the number of players playing on it. 
Best Minecraft server hosting
Some service providers are unreliable, while some gaming computers aren't reliable. It's better to pay more for a guarantee of quality and server speed than to cut corners and have a glitchy Minecraft server. So you can go for Monovm as we are always happy to help you make the right choice to create a Minecraft server without having any trouble. 
Conclusion 
That's it, we have included complete details on the "How Much Does a Minecraft Server Cost" hope you understood about it. In our opinion, a good Minecraft server requires appropriate hosting that can handle a server without any errors or crashes. Hence make sure to choose the right server hosting that can give a good gaming experience while playing without your friends on a server. You can go for the MonoVM hosting because of the users' features and offering at low prices.
People are also reading: