Windows Virtualūs Privatūs Serveriai
Visi mūsų
Windows VPS
serverių ateiti su pilna administratoriaus privilegijų, suteikiant per vadeles vartotojams, leidžiant jiems turėti pilną kontrolę serveryje. Tai gali būti padaryta naudojant
Microsoft Windows nuotolinio darbalaukio programinė įranga
per bet kokia operacine sistema ir net mobiliuosiuose prietaisuose. Su intuityvi sąsaja ir
Plesk valdymo pulto
ir galingas, įmonės lygio "Intel" ir SUPERMICRO aparatūros maitinimui mūsų "Windows VPS Hosting sprendimai, valdymo VPS serverio dar niekada nebuvo lengviau ir efektyviau. MonoVM anketa panaudojimas VSD spartinimo ir RAID10 konfigūracijų galima net geresnių rezultatų, taip pat duomenų dubliavimas. Dar guzas greičio, vartotojai taip pat gali gauti
VPS serverį
sukurta gryno VSD saugojimui. Platų pasirinkimą Microsoft patentuota serverio programinė įranga yra prieinama įrenginiams, įskaitant našlės Server 2008 R2 ", 2012 R2, 2016 R2 ir 2019 Panašiai, mes siūlome įvairių mokėjimo šliuzai, pavyzdžiui, kredito kortelių mokėjimų, PayPal, Perfect pinigų, Webmoney daugybė, Skrill,
Bitcoin
(BTC) ir daug daugiau, su kuria jūs galite
įsigyti "Windows VPS.
Windows VPS Serveris planai
Šie konfigūracijos rankomis išrūšiuoti mūsų ekspertų pristatyti geriausius rezultatus mažiausiomis galimomis sąnaudomis. Pasirinkite vieną ir jį steigti akimirksniu.
MonoVM Windows VPS Hosting
Mūsų ekspertų komanda, IT specialistai dirba visą parą, kad suteikti Jums su Top-of-the-line hostingo paslaugos. Jūsų pasitenkinimas, mes apimti šiuos privalumus su visais mūsų Windows virtualių mašinų.
"Windows Remote Desktop
Mes teikiame pilna administratoriaus nuotolinio darbalaukio ( KPP ) susipažinti su galimybe įdiegti savo programinę įrangą. Mūsų rekomenduojami operacinės sistemos "Windows Server 2008 R2", 2012 R2 ir 2019.
Greitas nustatymas
MonoVM pažangi VPS nustatymas automatizavimo sistema leidžia netoli momentinio virtualios mašinos aktyvavimo gavęs mokėjimo patvirtinimą.
Web-based Valdymo skydas
Mūsų VPS serveriai valdo Plesk valdymo skydelyje, kuris yra paprastas ir efektyvus žiniatinklio sprendimas, leidžiantis patekti iš beveik bet kokio prietaiso visame pasaulyje.
momentinis Pagalba
Mūsų komanda sudaryta iš IT profesionalų programinės įrangos ir aparatūros susijusių problemų, leidžiančių mums išlaikyti mūsų paramos geriausios kokybės ir veikia 24/7.
Įmonių laipsnio įranga
MonoVM VPS serveriai paleisti aukštos klasės Intel "ir" Supermicro procesorių. Mūsų saugojimo įrenginiai konfigūruojamas RAID 10 masyvų, naudojant įmonė RAID valdikliai su integruotu
SSD
spartinimo, optimizuotas pagal MonoVM technikai. Šie serveriai yra įrengta aukštos rpm HDD, SSD ir net NVME VSD. Jie yra strategiškai įsikūrusi pirmos klasės duomenų centrų visame pasaulyje daugiau nei 10 šalių, suteikiant jums galimybę pasirinkti jūsų patogumui.
PRADĖTI
Turite klausimų?
Here are the most common questions we get from our customers, Hence we elaborated our FAQ to ensure you find answers as quick as possible.
Virtualus Privatus Serveris (VPS)
yra virtuali mašina, kuri yra paleisti ant didelio našumo serverio, greta kitų virtualių mašinų. Tai daroma su specialiu VIRTUALIZER pagalba, kuri leidžia visiškai VM izoliacijos ir tikrai skirta lėšų. Iš VPS spektaklis turi artimiausią panašus į serverio veiklos, tačiau už daug mažesnę kainą, kaip serveral VM yra paleisti ant vieno fizinio serverio.
Taip, pagal nutylėjimą visi mūsų "Windows VPS planus ateiti su Plesk Control Panel, tačiau tai gali būti pakeista pagal pageidavimą.
Ant PC, eikite į meniu Pradėti arba paieškos juostą tipo "mstsc" ir įveskite IP adresą nuotolinio kompiuterio, kurį norite naudoti.
Jūs negalite pasiekti pralaidumo ribą MonoVM VPS serveriai, nes visi mūsų VPS paslaugos ateiti su neribotą srautą.
Žinoma, atsisiųsti Microsoft nuotolinio kompiuterio valdymo programą pagal šią nuorodą: https://apps.apple.com/us/app/microsoft-remote-desktop/id1295203466?mt=12. Įveskite IP adresą jūsų paslaugoms ir spustelkite Enter klavišą prisijungti.
Yra daug veiksnių, kurie nustatyti, ar VPS arba reguliariai Shared Hosting Service reikia. Norėdami įdėti tiesiog, jei jums reikia išaugo greičiai, didesniam saugumui bei / arba Dedicated išteklius, tada VPS yra hostingas sprendimas jums.
Pirmiausia, "Windows Server OS turi panašią pakankamai GUI prie įprasto vartotojui Windows OS, kad patyręs Windows OS, vartotojas turės jokių problemų su navigacija operacinę sistemą. Windows VPS sistema taip pat suteikia įvairesnių funkcijų nei daugelis alternatyvų, įskaitant, bet neapsiribojant: pilnas atnaujinimas Controll ir nuodugniai pritaikyti visų nustatymų. Jei norite naudoti "Microsoft" ASP.NET, programuotojo platformą, sudarytą iš įrankių, programavimo kalbas ir bibliotekų pastatų interneto programas, tada turintys Windows VPS yra būtina.
Į dienos pabaigoje, kaip jūs naudojate savo
Windows VPS
yra iki jums, ar jūs norite įdėti svetainių jį, naudoti jį kaip pašto serverio arba ją naudoti žiniatinklio programą plėtrą. Jūs galite būti tikri, kad yra visiškai saugus ir turėsite skirti išteklius, dėka naujausių virtualizacijos technologijas.
By default, all our services are provided with IPV4 + IPV6, Also, you will get a hostname with your IPV6 AAAA record, and you can use your IPV6 very easily.
First and foremost,
Microsoft Windows Server OS
has a similar GUI to the regular Windows operating system, so an experienced user will have no trouble navigating the operating system. The Windows VPS Solutions also provides a wider range of functions than many alternatives, including but not limited to complete update control and in-depth customization of all settings. If you wish to use Microsoft's ASP.NET, a developer platform made up of tools, programming languages, and libraries for building web apps, then having it is a must. At the end of the day, how you use your Windows Hosting is up to you, whether you want to host websites on it, use it as a mail server, or use it for web app development. Thanks to the latest virtualization technologies, you can be assured that it is entirely secure and you will have dedicated resources.
All our servers are based on enterprise hardware with RAID 10 configurations. Due to the hardware RAID in place with our servers, all your data is safe even if something happens to the storage devices and with zero downtime. All our servers are assembled with top-tier Supermicro and Intel hardware.
We are providing four plans of windows virtual servers, depend on your needs, you can choose 1 of them from the plans listed above, then select your proper location, OS, and extra IP and continue to payment gateways.
You can do these steps to keep your windows server secure and protected from attacks. 1. Disable default administrator account 2. Use Strong Passwords 3. Lockdown Remote Desktop ports 4. Windows BitLocker Drive Encryption 5. antivirus for Windows server 6. Intrusion Detection System 7. Microsoft Baseline Security Analyzer 8. Enable a Bastion Host 9. Keep Windows Updated
Windows OS is installed automatically from our side after we receive your order, but if you need to reinstall your OS, you can easily use our VPS control panel.
If you want to reboot your server, you can do it from your VPS control panel on your dashboard.
If you have forgotten your VPS password and can not log in to your server, it can easily be changed from the VPS control panel on the client dashboard.
The brief answer is yes, you can install meta trader 4 and meta trader 5 in your VPS.
Yes, you can use windows server to host a game or also you can play game with your windows virtual machine.
All windows virtual private servers have remote desktop access or RDP.
No, Our windows servers do not have a physical GPU.
Yes, you can install bluestacks or any other android emulator on your windows device.
Yes, all our infrastructure is deployed on valid and residential IP addresses.
By default, we do not have a backup for windows servers, but as an extension option, you can add a backup solution for your VPS server.
We accept multiple cryptocurrencies as a payment gateway for our services. As soon as your crypto payment is confirmed, we will provide the services. You can
check the feedback of over +60000 customers
who used crypto payments on our platform.
Yes, you can cancel within seven days of purchasing a service and are eligible for a full refund. Note: However, the money-back guarantee is not valid for dedicated servers, domain registrations, add-on products, and all cryptocurrencies. To know more, check our terms and conditions.
Operacinės sistemos
Su visais mūsų VPS serverio paketų, turite visišką laisvę pasirinkti pageidaujamą operacinę sistemą.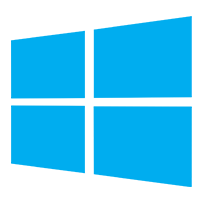 "Windows Server OS"
Mes teikiame šias versijas "Microsoft" patentuotų serverių operacinių sistemų. • "Windows Server 2008 R2" • "Windows Server 2012 •" Windows Server 2012 R2 "•" Windows Server 2016 • "Windows Server 2016 R2" • "Windows Server 2019 R2"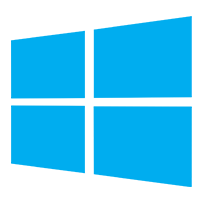 Windows Server 2016 VPS
It has been designed with a number of great features; its core foundation includes: identity management and enhanced security capabilities to ensure your data and access to your data maintains its integrity from end to end. This product is excellent for businesses relying on Microsoft services to empower their business functions.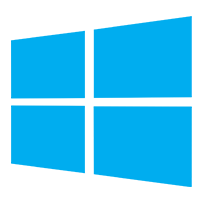 Windows Server 2012 VPS
We provide the following versions of Microsoft's proprietary server operating systems. Windows Server 2012 and Windows Server 2012 R2.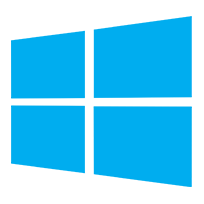 Windows 10 VPS
It is one of Microsoft's more recent systems, it contains a host of features, security updates, and a platform-unifying design aimed at both enterprise users and consumers. It provides an operating system that can run across multiple platforms-including PCs, tablets, smartphones, embedded systems, and even Xbox One, Surface Hub, and HoloLens. Each platform has a device-specific user interface (UI) but shares the same Windows 10 core, which makes this product for gamers friendly.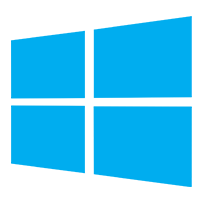 Windows 8.1 VPS
It has been designed with a focus on three key features: Making the user interface friendly Adding abilities Support for smaller-screen devices. Here, administrators can mark and encrypt corporate content to distinguish it from ordinary user data. This product is best for on-the-go professionals.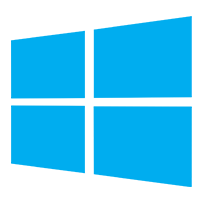 Windows 7 VPS
It has been designed with the intention of being an easy-to-use operating system. It supports advanced touch and handwriting recognition. Windows 7 helps you make the best use of graphic cards from different vendors, it is designed to run system backgrounds and background services when needed, so it only consumes memory when used. This product is excellent for graphic creatives who are relying on Microsoft services to support them.
Norite sužinoti daugiau?
Check out mūsų žinių bazėje. Mes pateikiame jums su naujausias technologijų naujienas, aktualias naujienas ir išsamiai vadovėliai, taip pat paaiškinimus apie tai, kaip viskas veikia.