Do Windows Virtual Private Servers
Todos os nossos
o Windows VPS
servidores vêm com privilégios totais de administrador, dando as rédeas para os usuários, permitindo-lhes ter o controle total do servidor. Isso pode ser feito usando
o Windows software Remote Desktop da Microsoft
através de qualquer sistema operacional e até mesmo dispositivos móveis. Com a interface intuitiva do
painel de controle Plesk
e os poderosos de nível empresarial Intel e hardware Supermicro alimentar nossas soluções do Windows VPS hospedagem, gerenciamento de um servidor VPS nunca foi tão fácil e mais eficiente. utilização de MonoVM de configurações de cache e RAID10 SSD permitir um desempenho ainda melhor, bem como a redundância de dados. Por mais um solavanco na velocidade, os usuários também podem obter um
servidor VPS
alimentado por armazenamento SSD puro. Uma vasta selecção de software de servidor proprietária da Microsoft está disponível para instalações, incluindo Widows Server 2008 R2 de 2012 R2 de 2016 R2 e 2019. Da mesma forma, oferecemos uma miríade de diferentes meios de pagamento, tais como pagamentos de cartão de crédito, PayPal, dinheiro perfeito, Webmoney, Skrill,
Bitcoin
(BTC) e muitos mais com o qual você pode
comprar o Windows VPS.
Planos do Windows VPS Servidor
As seguintes configurações são escolhidos a dedo por nossos especialistas para oferecer o melhor desempenho a custos mais baixos possíveis. Escolha um e tê-lo set-up instantaneamente.
MonoVM Windows VPS
Nossa equipe especializada de especialistas em TI trabalha o tempo todo para lhe fornecer serviços de top-of-the-line de hospedagem. Para sua satisfação, que incluem os seguintes benefícios com todas as nossas máquinas virtuais Windows.
Windows Remote Desktop
Nós fornecemos completo administrador de desktop remoto ( RDP acesso) com a possibilidade de instalar o seu próprio software. Nossos sistemas operacionais recomendados são o Windows Server 2008 R2 de 2012 R2 e 2019.
Instalação rápida
avançado sistema de automação de configuração VPS de MonoVM permite perto de ativação máquina virtual instantânea ao receber a confirmação do pagamento.
Painel de controle baseado na web
Nossos servidores VPS são geridos pelo painel de controle Plesk, que é uma solução simples e eficiente baseado na web, permitindo o acesso de quase qualquer dispositivo em todo o globo.
Suporte momentânea
Nossa equipe é composta de profissionais de TI em software e problemas relacionados com hardware, permitindo-nos a manter a qualidade do nosso suporte de alto nível e que funcionam 24/7.
De nível empresarial Hardware
servidores MonoVM VPS executado em high-end processadores Intel e Supermicro. Os nossos dispositivos de armazenamento são configurados em RAID 10, utilizando controladores RAID empresa com integrado
SSD
cache, optimizado por técnicos MonoVM. Esses servidores estão equipados com discos rígidos de alta rpm, SSDs e até mesmo NVMe SSD. Eles estão estrategicamente localizados em centros de dados de primeira classe em todo o mundo em mais de 10 países, proporcionando-lhe a possibilidade de escolher para sua conveniência.
INICIAR
TEM PERGUNTAS?
Here are the most common questions we get from our customers, Hence we elaborated our FAQ to ensure you find answers as quick as possible.
A
Virtual Private Server (VPS)
é uma máquina virtual que é executado em um servidor de alto desempenho, ao lado de outras máquinas virtuais. Isto é feito com a ajuda de um virtualizer especial, que permite o isolamento do VM completo e recursos verdadeiramente dedicado. O desempenho de um VPS detém a semelhança mais próxima para o desempenho de um servidor dedicado, no entanto, a um preço muito mais baixo, como VMs serveral são executados em um único servidor físico.
Sim, por padrão todos os nossos planos o Windows VPS vêm com painel de controle Plesk, no entanto isso pode ser alterado mediante solicitação.
Em um PC, vá para o menu Iniciar ou o "mstsc" pesquisa tipo bar e digite o endereço IP do computador remoto que você deseja acessar.
Você não pode chegar a um limite de largura de banda em servidores MonoVM VPS, porque todos os nossos serviços VPS vêm com largura de banda ilimitada.
Claro, baixar o Microsoft Remote Desktop aplicativo a partir deste link: https://apps.apple.com/us/app/microsoft-remote-desktop/id1295203466?mt=12. Digite o endereço IP do seu serviço e aperte enter para se conectar.
Existem vários fatores que definem se um VPS ou um serviço de hospedagem compartilhada regular é necessário. Para colocar de forma simples, se você precisar de maiores velocidades, maior segurança e / ou recursos dedicados, então um VPS é a solução de hospedagem para você.
Em primeiro lugar, o Windows Server OS tem uma interface gráfica bastante semelhante ao usuário regular o sistema operacional Windows para que um usuário experiente do sistema operacional Windows não terá problemas para navegar no sistema operacional. O sistema Windows VPS também fornece uma ampla gama de funções do que muitas alternativas, incluindo, mas não limitados a: controll atualização completa e em profundidade personalização de todas as configurações. Se você deseja usar ASP.NET da Microsoft, uma plataforma de desenvolvimento composta de ferramentas, linguagens e bibliotecas de programação para a construção de aplicações web, em seguida, ter um VPS Windows é uma obrigação.
No final do dia, como você usa seu
VPS Windows
é com você, se você quer hospedar sites sobre ele, usá-lo como um servidor de email ou usá-lo para desenvolvimento de aplicativos web. Você pode ter certeza que é completamente seguro e você vai ter dedicado recursos, graças às mais recentes tecnologias de virtualização.
By default, all our services are provided with IPV4 + IPV6, Also, you will get a hostname with your IPV6 AAAA record, and you can use your IPV6 very easily.
First and foremost,
Microsoft Windows Server OS
has a similar GUI to the regular Windows operating system, so an experienced user will have no trouble navigating the operating system. The Windows VPS Solutions also provides a wider range of functions than many alternatives, including but not limited to complete update control and in-depth customization of all settings. If you wish to use Microsoft's ASP.NET, a developer platform made up of tools, programming languages, and libraries for building web apps, then having it is a must. At the end of the day, how you use your Windows Hosting is up to you, whether you want to host websites on it, use it as a mail server, or use it for web app development. Thanks to the latest virtualization technologies, you can be assured that it is entirely secure and you will have dedicated resources.
All our servers are based on enterprise hardware with RAID 10 configurations. Due to the hardware RAID in place with our servers, all your data is safe even if something happens to the storage devices and with zero downtime. All our servers are assembled with top-tier Supermicro and Intel hardware.
We are providing four plans of windows virtual servers, depend on your needs, you can choose 1 of them from the plans listed above, then select your proper location, OS, and extra IP and continue to payment gateways.
You can do these steps to keep your windows server secure and protected from attacks. 1. Disable default administrator account 2. Use Strong Passwords 3. Lockdown Remote Desktop ports 4. Windows BitLocker Drive Encryption 5. antivirus for Windows server 6. Intrusion Detection System 7. Microsoft Baseline Security Analyzer 8. Enable a Bastion Host 9. Keep Windows Updated
Windows OS is installed automatically from our side after we receive your order, but if you need to reinstall your OS, you can easily use our VPS control panel.
If you want to reboot your server, you can do it from your VPS control panel on your dashboard.
If you have forgotten your VPS password and can not log in to your server, it can easily be changed from the VPS control panel on the client dashboard.
The brief answer is yes, you can install meta trader 4 and meta trader 5 in your VPS.
Yes, you can use windows server to host a game or also you can play game with your windows virtual machine.
All windows virtual private servers have remote desktop access or RDP.
No, Our windows servers do not have a physical GPU.
Yes, you can install bluestacks or any other android emulator on your windows device.
Yes, all our infrastructure is deployed on valid and residential IP addresses.
By default, we do not have a backup for windows servers, but as an extension option, you can add a backup solution for your VPS server.
We accept multiple cryptocurrencies as a payment gateway for our services. As soon as your crypto payment is confirmed, we will provide the services. You can
check the feedback of over +60000 customers
who used crypto payments on our platform.
Yes, you can cancel within seven days of purchasing a service and are eligible for a full refund. Note: However, the money-back guarantee is not valid for dedicated servers, domain registrations, add-on products, and all cryptocurrencies. To know more, check our terms and conditions.
Sistemas operacionais
Com todos os nossos pacotes de servidor VPS, você tem a total liberdade para escolher o seu sistema operacional preferido.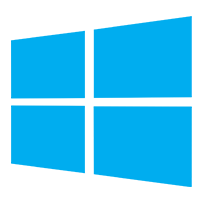 Windows Server OS
Nós fornecemos as seguintes versões de sistemas operacionais de servidor de propriedade da Microsoft. • Windows Server 2008 R2 • Windows Server 2012 • Windows Server 2012 R2 • Windows Server 2016 • Windows Server 2016 R2 • Windows Server 2019 R2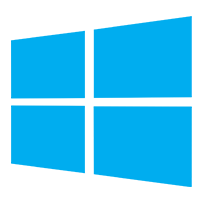 Windows Server 2016 VPS
It has been designed with a number of great features; its core foundation includes: identity management and enhanced security capabilities to ensure your data and access to your data maintains its integrity from end to end. This product is excellent for businesses relying on Microsoft services to empower their business functions.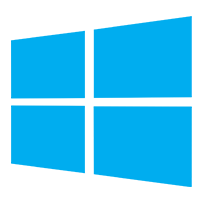 Windows Server 2012 VPS
We provide the following versions of Microsoft's proprietary server operating systems. Windows Server 2012 and Windows Server 2012 R2.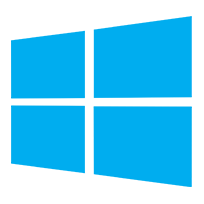 Windows 10 VPS
It is one of Microsoft's more recent systems, it contains a host of features, security updates, and a platform-unifying design aimed at both enterprise users and consumers. It provides an operating system that can run across multiple platforms-including PCs, tablets, smartphones, embedded systems, and even Xbox One, Surface Hub, and HoloLens. Each platform has a device-specific user interface (UI) but shares the same Windows 10 core, which makes this product for gamers friendly.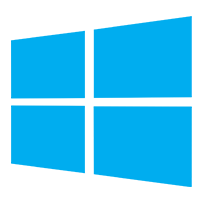 Windows 8.1 VPS
It has been designed with a focus on three key features: Making the user interface friendly Adding abilities Support for smaller-screen devices. Here, administrators can mark and encrypt corporate content to distinguish it from ordinary user data. This product is best for on-the-go professionals.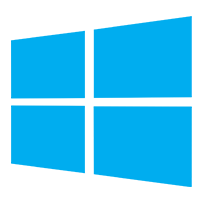 Windows 7 VPS
It has been designed with the intention of being an easy-to-use operating system. It supports advanced touch and handwriting recognition. Windows 7 helps you make the best use of graphic cards from different vendors, it is designed to run system backgrounds and background services when needed, so it only consumes memory when used. This product is excellent for graphic creatives who are relying on Microsoft services to support them.
Quer saber mais?
Confira nossa Base de Conhecimento. Nós fornecê-lo com as últimas atualizações de tecnologia, notícias relevantes e tutoriais em profundidade, bem como explicações sobre como as coisas funcionam.