Windows Virtual Private Sunucular
Bizim tüm
Windows VPS
sunucularına onları sunucunun tam kontrol sahibi sağlayan kullanıcılara dizginleri üzerinde vererek tam yönetici ayrıcalıkları ile birlikte gelir. Bu kullanılarak yapılabilir
Microsoft'un Windows Uzak Masaüstü yazılımını
herhangi bir işletim sistemi ve hatta mobil cihazlar üzerinden. Sezgisel kullanıcı arayüzü ile
Plesk kontrol paneli
ve güçlü kurumsal sınıf Intel ve Supermicro donanım, bizim, Windows VPS hosting çözümleri güç Bir VPS sunucu yönetme daha kolay ve verimli olmamıştı. SSD önbelleğe alma ve RAID10 yapılandırmaları MonoVM yararlanması daha da iyi bir performans hem de veri yedekleme için izin verir. Hızında daha fazla şişlik, kullanıcılar aynı zamanda bir alabilirsiniz
VPS sunucu
saf SSD depolama ile güçlendirilmiştir. Microsoft'tan uygun sunucu yazılımı oluşan zengin seçenekler, Dullar Server 2008 R2 2012 R2 2016 R2 ve 2019 Aynı şekilde, biz böyle Kredi Kartı ödemeleri, Paypal, Mükemmel para, Webmoney gibi farklı ödeme ağ geçitleri sayısız teklif dahil yüklemeleri için kullanılabilir Skrill,
Bitcoin
(BTC) ve hangi ile
Windows VPS satın
alabilirsiniz çok daha fazlası.
Windows VPS Sunucu Planları
Aşağıdaki yapılandırmaları mümkün olan en düşük maliyetle en iyi performansı sunmak için uzmanlar tarafından el ile seçilir. Birini seçin ve o kadar kurulum anında var.
MonoVM WINDOWS VPS HOSTING
BT uzmanları Uzman ekibimiz üst-of-the-line barındırma hizmeti vermek için gece gündüz çalışır. memnuniyetinizi için, tüm Windows sanal makinelerle aşağıdaki avantajları içermektedir.
Windows Uzak Masaüstü
Biz tam yönetici uzak masaüstü (sağlamak RDP kendi yazılım yüklemeye imkanı ile) erişimini. Önerdiğimiz işletim sistemleri Windows Server 2008 R2 2012 R2 ve 2019 bulunmaktadır.
Hızlı Kurulum
MonoVM gelişmiş VPS kurulumu otomasyon sistemi ödeme onayını aldıktan sonra yakın anlık sanal makine aktivasyonu için izin verir.
Web tabanlı Kontrol Paneli
Bizim VPS sunucular dünyanın her yerinde neredeyse her cihazdan erişim sağlayan basit ve etkili web tabanlı bir çözümdür Plesk kontrol paneli, tarafından yönetilir.
Anlık Destek
Ekibimiz yazılım ve bize destek üst çentik kalitesini korumak için izin ve 24/7 çalıştıran donanım ile ilgili sorunlar BT uzmanlarından oluşuyor.
Şirket dereceli Donanım
MonoVM VPS sunucular üst seviye Intel ve Supermicro işlemciler üzerinde çalışan. Bizim depolama aygıtları entegre kurumsal RAID kontrol birimleri kullanan RAID 10 dizilerde yapılandırılan
SSD
MonoVM teknisyenleri tarafından optimize önbelleğe alma. Bu sunucular yüksek devir HDD'ler, SSD'ler ve hatta NVME SSD ile donatılmıştır. Bunlar stratejik olarak rahatınız için teslim alacağınız imkanı sağlayan 10'dan fazla ülkede dünya çapında birinci sınıf veri merkezlerinde yer almaktadır.
BAŞLAMAK
SORULARIM VAR?
Here are the most common questions we get from our customers, Hence we elaborated our FAQ to ensure you find answers as quick as possible.
Bir
Virtual Private Server (VPS)
diğer sanal makinelerin yanında, yüksek performanslı sunucu üzerinde çalıştırılan sanal bir makinedir. Bu tam VM izolasyonu ve gerçekten adanmış kaynaklar için izin veren özel bir virtualizer bir yardımıyla yapılır. Serveral VM tek bir fiziksel sunucu üzerinde çalışan gibi bir VPS performansı ise çok daha düşük bir fiyata, özel bir sunucuya performansına en yakın benzerlik tutar.
Evet, varsayılan olarak tüm Windows VPS planları ancak bu istek üzerine değiştirilebilir, Plesk kontrol paneli ile gelir.
PC'de, başlangıç menüsünden veya arama çubuğu türü "mstsc" gidin ve erişmek istediğiniz uzak bilgisayarın IP adresini girin.
Tüm VPS hizmetleri sınırsız bant genişliği ile gelen çünkü MonoVM VPS sunucularda bir bant genişliği sınırına ulaşamazsınız.
https://apps.apple.com/us/app/microsoft-remote-desktop/id1295203466?mt=12: Tabii ki, bu bağlantıdan Microsoft Uzak Masaüstü uygulamasını indirin. hizmetinizde IP adresini girin ve bağlanmak için butonu tıklayın.
Bir VPS veya düzenli paylaşılan barındırma hizmeti gerekli olup olmadığını belirlemek çok sayıda faktör vardır. Artan hızları, geliştirilmiş güvenlik ve / veya özel kaynak gerekiyorsa, basitçe söylemek gerekirse, o zaman bir VPS sizin için barındırma çözümdür.
deneyimli bir Windows işletim sistemi kullanıcı hiçbir sorun işletim sistemini navigasyona sahip olması için Öncelikle, Windows Server işletim sistemi düzenli kullanıcıya Windows işletim sistemi için benzer yeterince GUI vardır. tüm ayarları özelleştirme tam güncelleştirme controll ve kapsamlı: Windows VPS sistemi ayrıca sınırlı dahil birçok alternatiflere göre fonksiyonları ancak daha geniş bir yelpazede sağlar. Sonra, web uygulamaları bina bir Windows VPS sahibi olmak için dil ve programlama kütüphaneleri, Microsoft'un ASP.NET, araçlar oluşan bir geliştirici platformunu kullanmak isterseniz bir zorunluluktur.
Günün sonunda, size nasıl kullandıklarını
Windows VPS
eğer bu, web sitelerini barındırmak bir posta sunucusu olarak kullanmak veya web uygulaması geliştirme için kullanmak isteyip, size bağlıdır. Tamamen güvende olduğundan emin olabilir ve siz, en son sanallaştırma teknolojileri sayesinde kaynak ayırmış olacağız.
By default, all our services are provided with IPV4 + IPV6, Also, you will get a hostname with your IPV6 AAAA record, and you can use your IPV6 very easily.
First and foremost,
Microsoft Windows Server OS
has a similar GUI to the regular Windows operating system, so an experienced user will have no trouble navigating the operating system. The Windows VPS Solutions also provides a wider range of functions than many alternatives, including but not limited to complete update control and in-depth customization of all settings. If you wish to use Microsoft's ASP.NET, a developer platform made up of tools, programming languages, and libraries for building web apps, then having it is a must. At the end of the day, how you use your Windows Hosting is up to you, whether you want to host websites on it, use it as a mail server, or use it for web app development. Thanks to the latest virtualization technologies, you can be assured that it is entirely secure and you will have dedicated resources.
All our servers are based on enterprise hardware with RAID 10 configurations. Due to the hardware RAID in place with our servers, all your data is safe even if something happens to the storage devices and with zero downtime. All our servers are assembled with top-tier Supermicro and Intel hardware.
We are providing four plans of windows virtual servers, depend on your needs, you can choose 1 of them from the plans listed above, then select your proper location, OS, and extra IP and continue to payment gateways.
You can do these steps to keep your windows server secure and protected from attacks. 1. Disable default administrator account 2. Use Strong Passwords 3. Lockdown Remote Desktop ports 4. Windows BitLocker Drive Encryption 5. antivirus for Windows server 6. Intrusion Detection System 7. Microsoft Baseline Security Analyzer 8. Enable a Bastion Host 9. Keep Windows Updated
Windows OS is installed automatically from our side after we receive your order, but if you need to reinstall your OS, you can easily use our VPS control panel.
If you want to reboot your server, you can do it from your VPS control panel on your dashboard.
If you have forgotten your VPS password and can not log in to your server, it can easily be changed from the VPS control panel on the client dashboard.
The brief answer is yes, you can install meta trader 4 and meta trader 5 in your VPS.
Yes, you can use windows server to host a game or also you can play game with your windows virtual machine.
All windows virtual private servers have remote desktop access or RDP.
No, Our windows servers do not have a physical GPU.
Yes, you can install bluestacks or any other android emulator on your windows device.
Yes, all our infrastructure is deployed on valid and residential IP addresses.
By default, we do not have a backup for windows servers, but as an extension option, you can add a backup solution for your VPS server.
We accept multiple cryptocurrencies as a payment gateway for our services. As soon as your crypto payment is confirmed, we will provide the services. You can
check the feedback of over +60000 customers
who used crypto payments on our platform.
Yes, you can cancel within seven days of purchasing a service and are eligible for a full refund. Note: However, the money-back guarantee is not valid for dedicated servers, domain registrations, add-on products, and all cryptocurrencies. To know more, check our terms and conditions.
İşletim sistemleri
Tüm VPS Sunucu paketleri ile, tercih işletim sistemini almak için tam özgürlük var.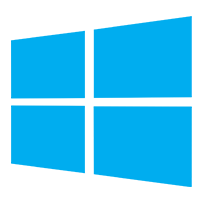 Windows Server işletim sistemi
Biz Microsoft'tan uygun sunucu işletim sistemlerinin şu sürümlerini sağlamaktadır. • Windows Server 2016 R2 • Windows Server 2019 R2 • Windows Server 2008 R2 • Windows Server 2012 • Windows Server 2012 R2 • Windows Server 2016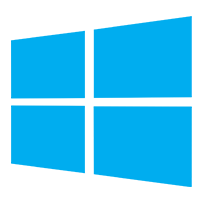 Windows Server 2016 VPS
It has been designed with a number of great features; its core foundation includes: identity management and enhanced security capabilities to ensure your data and access to your data maintains its integrity from end to end. This product is excellent for businesses relying on Microsoft services to empower their business functions.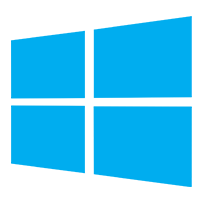 Windows Server 2012 VPS
We provide the following versions of Microsoft's proprietary server operating systems. Windows Server 2012 and Windows Server 2012 R2.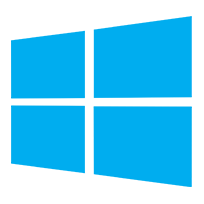 Windows 10 VPS
It is one of Microsoft's more recent systems, it contains a host of features, security updates, and a platform-unifying design aimed at both enterprise users and consumers. It provides an operating system that can run across multiple platforms-including PCs, tablets, smartphones, embedded systems, and even Xbox One, Surface Hub, and HoloLens. Each platform has a device-specific user interface (UI) but shares the same Windows 10 core, which makes this product for gamers friendly.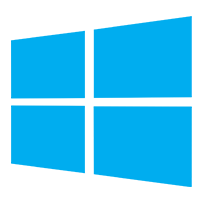 Windows 8.1 VPS
It has been designed with a focus on three key features: Making the user interface friendly Adding abilities Support for smaller-screen devices. Here, administrators can mark and encrypt corporate content to distinguish it from ordinary user data. This product is best for on-the-go professionals.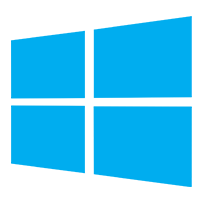 Windows 7 VPS
It has been designed with the intention of being an easy-to-use operating system. It supports advanced touch and handwriting recognition. Windows 7 helps you make the best use of graphic cards from different vendors, it is designed to run system backgrounds and background services when needed, so it only consumes memory when used. This product is excellent for graphic creatives who are relying on Microsoft services to support them.
Daha fazla bilgi edinmek ister misiniz?
Bizim Knowledgebase'ı göz atın. Biz son teknoloji güncellemeleri, ilgili haberleri sunuyoruz ve derinlemesine öğreticiler yanı sıra işlerin nasıl açıklamalar.