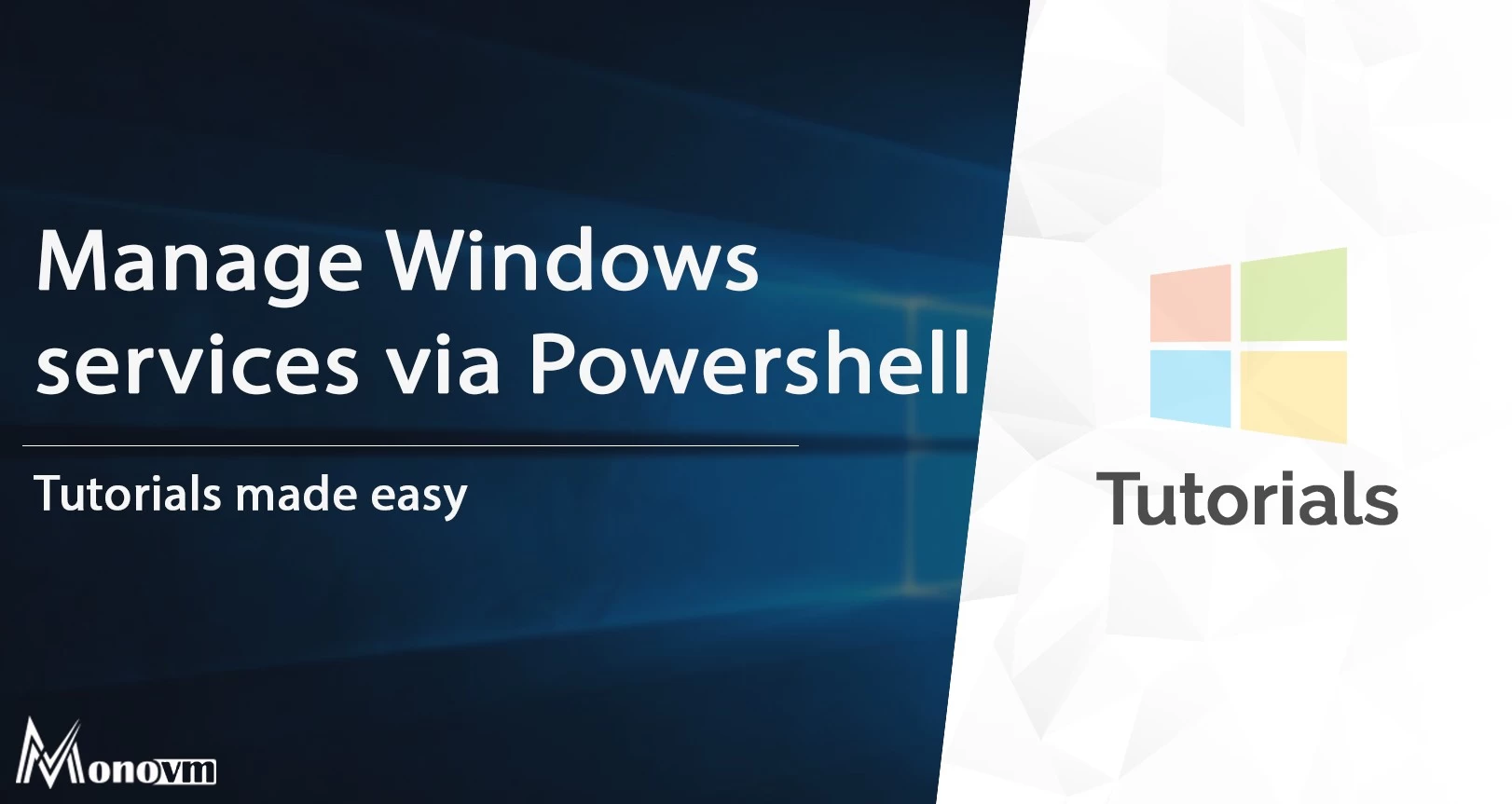 PowerShell is a task automation and configuration management framework from Microsoft. Today we will familiarize you with how to manage Windows services through PowerShell as it is much quicker and more efficient than other methods.
As you may know, one of the most important parts of each operating system is the service which runs through it, and in general, it can be said that every part of the operating system that starts has a specific service that can be managed and controlled.
Here's a detailed tutorial on how to use PowerShell to manage Windows services.
At first, you must get a list of available services in powershell using the following command (powershell list services):
Get-Service
This is a sample of the output you'll receive.
PS C:\Users\Administrator> Get-Service
Status   Name               Display Name
------   ----               -----------
Running  AcrSch2Svc         Acronis Scheduler2 Service
Running  AdobeUpdateService AdobeUpdateService
Running  afcdpsrv           Acronis Nonstop Backup Service
Running  AGMService         Adobe Genuine Monitor Service
Running  AGSService         Adobe Genuine Software Integrity Se...
Stopped  AJRouter           AllJoyn Router Service
Stopped  ALG                Application Layer Gateway Service
Running  AMD External Ev... AMD External Events Utility
Stopped  AppIDSvc           Application Identity
Stopped  Appinfo            Application Information
Stopped  AppMgmt            Application Management
Stopped  AppReadiness       App Readiness
Stopped  AppVClient         Microsoft App-V Client
Stopped  AppXSvc            AppX Deployment Service (AppXSVC)
Stopped  AssignedAccessM... AssignedAccessManager Service
Running  AudioEndpointBu... Windows Audio Endpoint Builder
Running  Audiosrv           Windows Audio
Stopped  AxInstSV           ActiveX Installer (AxInstSV)
Stopped  BcastDVRUserSer... GameDVR and Broadcast User Service_...
Stopped  BDESVC             BitLocker Drive Encryption Service
Running  BFE                Base Filtering Engine
Running  BITS               Background Intelligent Transfer Ser...
Stopped  BluetoothUserSe... Bluetooth User Support Service_24d986
In the output, by default, you will see 3 main sections: Status, Name and Display Name.
Now, if you want to search and list a particular service, you can filter out any of the parameters.
For example:
Show all services whose names start with wi:
Get-Service -Name wi*
Show all services whose display names start with win:
Get-Service -DisplayName win*
Note: If you want to access another computer through the network, you can see the list of services for that system with this command:
Get-Service -ComputerName Server1
An important part of service management is management of Dependent Services.
To access the Dependency Services list for a specific service we can use the following command:
Get-Service -Name WinDefend -DependentServices
You can also use the Required Services parameter to get a list of service pre-requisites.
Get-Service -Name WinDefend - RequiredServices
So with the above commands, we can find the name of the service we are looking for, see the status and related services or its prerequisites. Now we want to explain the services' management commands.
For stopping a service with PowerShell you can use the following command:
Stop-Service -Name Windefend
For starting a service in PowerShell you can use this command:
Start-Service -Name Windefend
One of the most commonly used commands to work with services is service restarting in PowerShell command. The structure of service restarting command is as such:
Restart-Service -Name Windefend
And lastly, the following command is used to temporarily suspend a service in PowerShell.
Suspend-Service -Name Windefend
These are the most commonly used command for service management in PowerShell. For more information about PowerShell commands and how they work, use the Get-Help command.
Windows servers can be run with Powershell, you can manage and run your services in Windows Server with PowerShell.