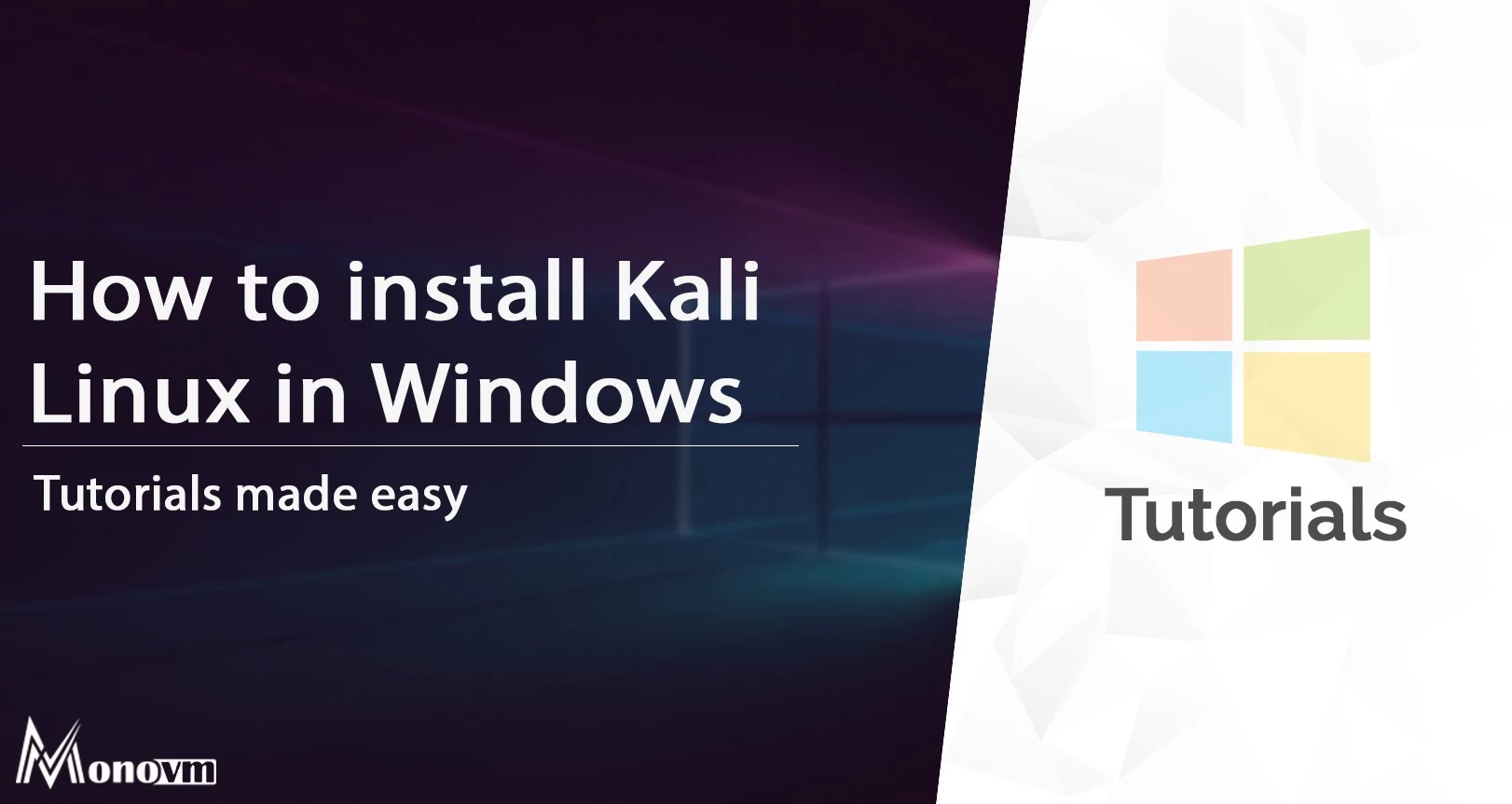 We have shown how to install Kali Linux on your system; however, sometimes, we want to keep the functionality of Windows OS on the machine and use Kali Linux simultaneously. This is possible by installing Kali Linux as an app from the Windows store.
First, we have to enable the Linux subsystem on Linux. To do so, follow the steps outlined below.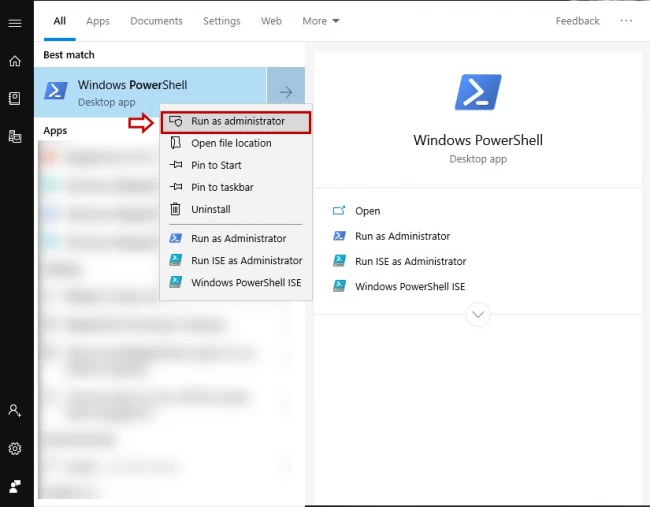 Enter the following command to add WLS feature to windows.
Enable-WindowsOptionalFeature -Online -FeatureName Microsoft-Windows-Subsystem-Linux
After finishing the feature installation you will face with a message to restart Windows. Type Y and press Enter button to restart the system.
After the reboot, open the start menu and select Microsoft Store.
Enter Kali Linux into the search bar.
After finding Kali Linux, click on Get button to begin the installation.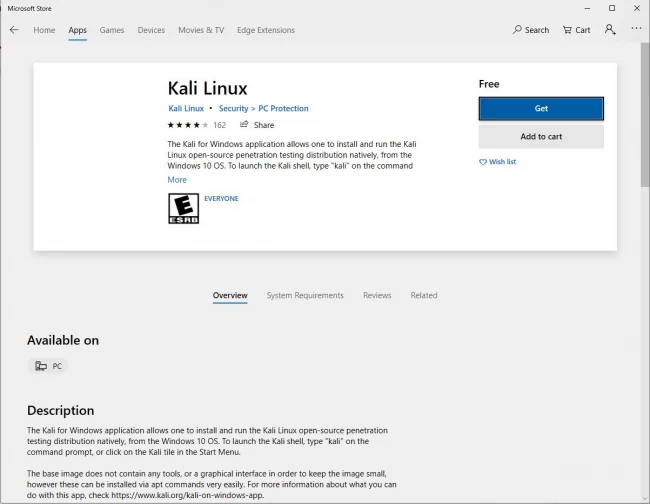 Now, wait for the app to install.
After finishing Kali installation, click on Launch button to run Kali Linux.
Now you must wait for the Linux kernel to extract and install.
After finishing the final install, a page like the below screen will appear. You will have to enter a username, password and confirm the password.
Upon completing this step, you will be able to enter the desired commands. For example, the below command is used for updating Kali Linux.
sudo apt-get update
sudo apt-get dist-upgrade
Please note that only Kali's core currently installed in this section. You can now manually install and use the tools which you will need. For example, by entering the following command, Metasploit will be installed.
apt-get install metasploit-framework
This way, you can use Kali Linux as an application on your Windows 10 system.