Get Dedicated Server With Full Control And Freedom
Looking for a robust and flexible dedicated server for your business? Look no further than Monovm - offers free DDoS protection, unlimited bandwidth, and ultimate disk space with reliability, performance, and support in mind.
We are known to offer cheap dedicated server, which ensures the strictest security, compliance, and privacy that make your single-tenant exclusive hosting environment ideal for I/O intensive along with mission-critical applications. Even with such low pricing, we can deliver advanced features, including- redundant power, network, and security systems to make certain that your server remains LIVE 24/7. Additionally, our servers anticipate 100% network uptime SLA to deliver a reliable dedicated server hosting experience for your business. We also assure, you get 100% uptime and unlimited bandwidth along with the redundancy of resources with customized hosting, designed as a future-ready virtualization service.
Our Dedicated Server Assured
Better CPU & Power Efficiency
100% Network Uptime
Industry-Leading Hardware Options
Ultrafast Fast Reboots
Data Protection & Reliability
State-of-the-art Global Network
Unmetered Bandwidth
Our data center facility is certified, ensuring that our processes meet the strictest hosting standards.
PREÇO SERVIDOR DEDICADO
Você pode encomendar servidor dedicado que são recomendados por nossos especialistas são projetados para atender o melhor desempenho e eficiência.
Por MonoVM servidores dedicados?
Nossa equipe está constantemente trabalhando no sentido de uma melhoria na nossa qualidade de serviço. Isto dá algumas vantagens muito importantes para os nossos servidores dedicados.
Sem Taxa de Instalação
MonoVM tem a sua própria infra-estrutura e hardware de servidor permitindo-nos fornecer servidores dedicados sem adicionar custos.
Acesso total
Nós fornecemos acesso completo administrador e raiz com todas as nossas janelas e servidores dedicados Linux. Quaisquer painéis de software e de controle adicionais podem ser instalados a seu pedido.
Várias localidades
servidores dedicados MonoVM são hospedados em primeiros centros de dados de classe do mundo em mais de 10 locais em todo o mundo. Nós deixá-lo decidir o que atenda às suas necessidades.
Obter suporte dentro de 15 minutos
Nossa equipe de suporte é formada por profissionais em software e problemas relacionados com hardware que nos ajuda a fornecê-lo com qualidade suporte inigualável.
Servidor dedicado
Why us to buy a dedicated server? We are experienced and offering high-quality unmanaged dedicated servers from our data center for years. When you rent a server from us, it means you're going directly to the source, where power systems to cooling, network, racks, switches, and servers will be installed by us only.
We are more than happy to offer customized dedicated solutions based on your requirements so that you can enjoy an ideal blend of performance, reliability, and affordability to meet your exact business's objectives. Our dedicated solutions can help to accommodate any kind and size of the application; hence with us you can get a scalable hosting environment to launch your applications.
We're ready to hear more about your next dedicated server hosting project, so call us today and learn more about how we can help you.
INICIAR
TEM PERGUNTAS?
Here are the most common questions we get from our customers, Hence we elaborated our FAQ to ensure you find answers as quickly as possible.
É um tipo de hospedagem Internet, no qual o cliente recebe um servidor inteiro sem compartilhar recursos.
Após a confirmação do pagamento, o servidor estará à sua disposição dentro de um a cinco dias úteis.
MonoVM gerencia todas as medidas de segurança, otimiza a velocidade de seu servidor dedicado com as melhores configurações de hardware e gere instalações de software a seu pedido.
Temos diferentes tipos de pacotes de servidores dedicados em nosso site. Mas se a configuração que você deseja não estiver listado no nosso site ou você deseja alterar algumas especificações dos servidores, Sim, é possível.
Uma grande variedade de sistemas operacionais estão disponíveis para ser instalado por nossos especialistas a seu pedido.
Monovm dedicated server configurations are designed to suit professional needs. Depending on your usage, you might need more RAM, bigger storage space or higher capacity. If you have a problem selecting the proper configuration, feel free to ask us from the live chat, we will guide you through the best option.
Yes. You can change the components or model of your server at any time. The price will vary depending on the upgrades, but there are no other additional charges.
Yes, you can choose the operating system from our OS list or install your custom OS. You will have direct access to your server, letting you control the server from the comfort of your home.
The main advantages of bare metal servers are better performance for specific tasks, configuration flexibility, and freedom to create custom solutions.
Yes, you can choose the data centre to host your bare-metal server. We highly recommend selecting a data centre that is geographically close to your primary customer and user base for the best results.
Sistema operacional
Com todos os nossos pacotes de servidores dedicados gerenciados nós damos-lhe a oportunidade de escolher seu sistema operacional preferido.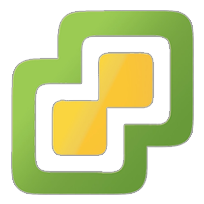 VMware ESXi
VMware ESXi é uma empresa de classe, tipo 1 hypervisor desenvolvido pela VMware para implantar e servindo computadores virtuais. Como um hypervisor tipo 1, ESXi não é uma aplicação de software que é instalado em um sistema operacional, mas em vez disso, é integrado com componentes mínimos vitais. Nós fornecemos VMware 6, 6,5 e 6,7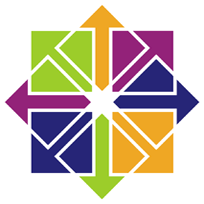 CentOS
A distribuição CentOS Linux é uma plataforma estável, previsível e facilmente administrável derivado das fontes de Red Hat Enterprise Linux. É um Linux distribuição que fornece um livre, de classe empresarial, plataforma de computação suportada pela comunidade funcionalmente compatível com a sua fonte original, Red Hat Enterprise Linux. Nós fornecemos CentOS 6,7 64 bit.
Ubuntu
Ubuntu é um sistema operacional de código livre e aberto e distribuição Linux baseado em Debian. Ubuntu é produzido pela Canonical, que fornece atualizações de segurança garantidas gratuitas e suporte para cada versão do Ubuntu, a partir da data de lançamento e até o lançamento atinge o seu (EOL) data de fim de vida predesignated. Nós fornecemos Ubuntu 14.04 LTS, 16.04 LTS e 18.04 LTS
Debian
Debian é um sistema Unix-like operacional do computador que é composto inteiramente de software livre, e empacotado por um grupo de indivíduos que participam do Projeto Debian. Debian tem acesso a repositórios online que contêm mais de 51.000 pacotes de software tornando-se a maior compilação de software. Debian contém oficialmente apenas o software livre, mas o software pago pode ser baixado e instalado a partir dos repositórios do Debian. Nós fornecemos Debian 7, 8 e 9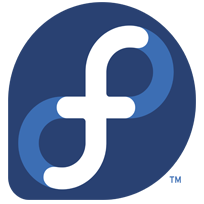 Fedora
Fedora é uma distribuição Linux desenvolvida pelo Projeto Fedora suportada pela comunidade e patrocinado pela Red Hat. Fedora contém software distribuído sob várias licenças livres e de código aberto e pretende ser na vanguarda de tais tecnologias. Nós fornecemos fedora 27 e 28.
servidor Windows
Windows Server é um nome de marca para um grupo de sistemas operacionais de servidor lançado pela Microsoft. Ele inclui todos os sistemas operacionais Windows que são de marca " Windows Server ", mas não qualquer outro produto Microsoft. Ele permite que você tanto espelho e via o tráfego para dispositivos virtuais novos ou existentes. Nós fornecemos o Windows Server 2008, 2012, 2016 e 2019 (em breve).
Nossos pacotes de servidor dedicado vêm com uma infinidade de recursos que visam o conforto do cliente final.
Empresa Hardware High End
Todos os servidores MonoVM dedicada são baseados em hardware corporativo da Intel e Supermicro que traz alta estabilidade e eficiência completa para os nossos servidores bare metal.
Melhor performance
Todos os servidores MonoVM dedicados são baseados em DDR4 e ECC RAM que resulta em um desempenho inigualável.
acesso directo IPMI
Permanente IPMI e gerenciamento de acesso para o seu servidor dedicado para instalar OS necessários, opções de energia, etc.
Preços acessíveis
preços razoáveis e acessíveis para todos os serviços, juntamente com várias opções de gateway de pagamento irá dar-lhe uma experiência fácil e agradável.
OS Pronto
Todos os servidores dedicados será fornecido com o sistema operacional de sua preferência. Você pode escolher o sistema operacional que você precisa variando de todas as últimas versões do Windows Server e distribuições Linux.
Uptime garantido
Devido ao hardware e infra-estrutura superiores do MonoVM nós prometemos um uptime de 99,99%.
Infra-estrutura flexível
Nós fornecemos-lhe a liberdade de personalizar o seu servidor dedicado com o hardware, sistema operacional e os softwares que você precisa.
dispositivos de armazenamento próxima-gen
Mediante pedido os discos rígidos de alta rpm poderia ser substituída com SSD nível empresarial, fornecendo tempos de carga superiores. Todos os nossos legados de armazenagem está configurado na matriz RAID 10.