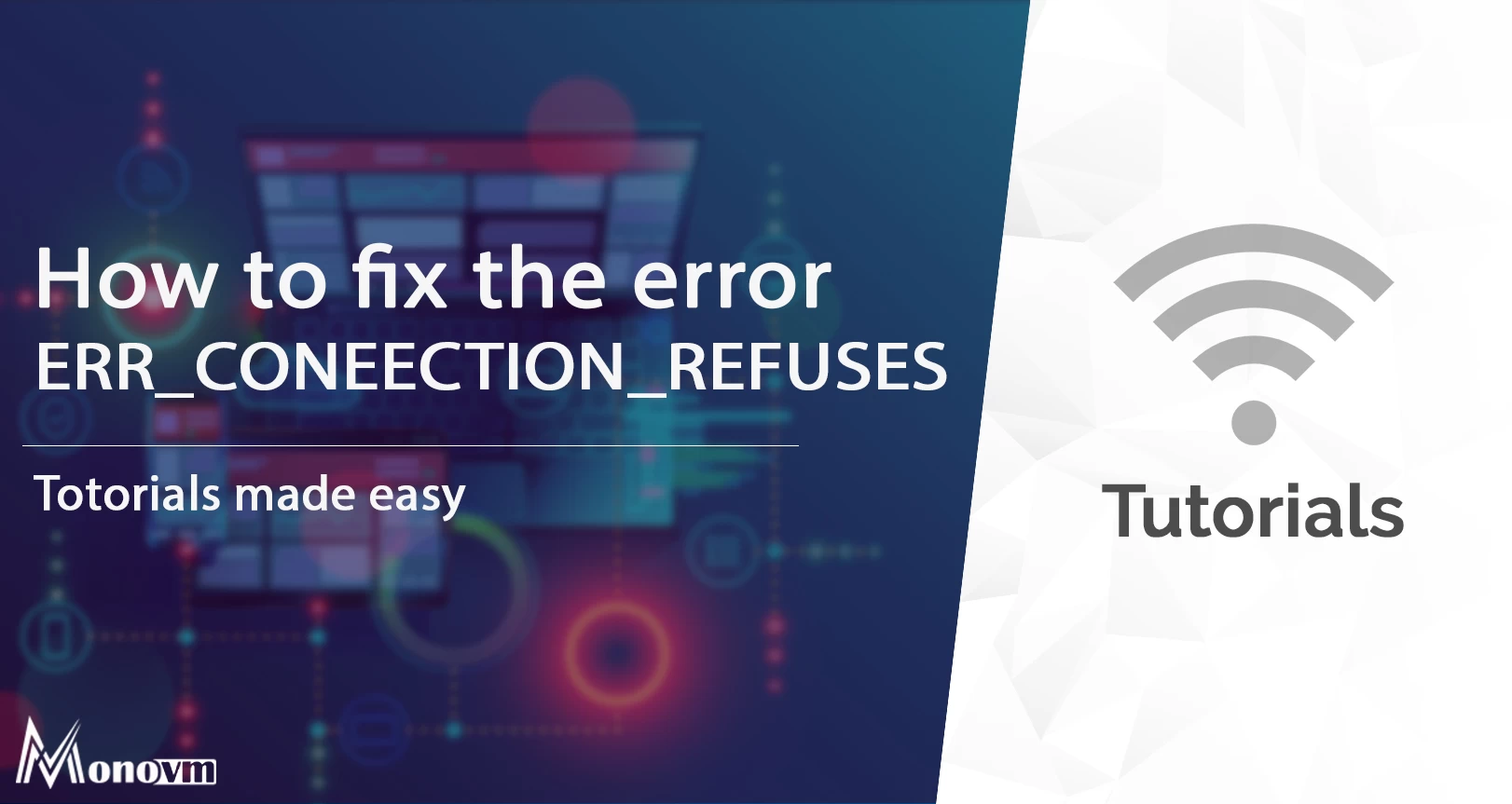 List of content you will read in this article:
When browsing the internet, you expect to have a seamless experience on your search engine. Unfortunately, your activities on search engines may sometimes be interrupted after you encounter an error. It will be bad for your experience. You can encounter a similar kind of error while working on the internet, popularly known as ERR_CONNECTION_REFUSED, in Google Chrome.
Like other errors, it will not indicate whether the problem is from your internet connection, DNS settings, or a problem with the website you are trying to access. So, in this article, we'll look at what's wrong and how to fix it. The common error often comes with a "Site cannot be reached" message on different browsers.
How to fix ERR_CONNECTION_REFUSED error?

We have curated six different ways to fix ERR_CONNECTION_REFUSED error.
1. Check the Website Status
Before considering other troubleshooting methods, check the status of the website you want to visit. Sometimes problems with your internet connection are not the root of the error. Instead, it may be a result of the website server issue.
The best method to rule out the possibility that the website server is the issue is to try to access the website from another browser or internet connection. If the problem exists, this means there are some issues on the server side, but if you have this problem only in your Chrome browser, you should follow the next steps to find out the problem and solve it.
2. Check Proxy Settings
While many users leverage proxy servers to enhance data security in their network by using a different IP address when going online, this can result in the ERR_CONNECTION_REFUSED error. Proxy servers are useful as they help you filter server communications and cache data, and keep your IP address private.
Usually, the error appears when a website server rejects the IP address linked to the proxy server, denying you the connection to the website.
This means checking your proxy settings if you get the error is a worthwhile shot, as there is a high possibility the proxy is incorrectly configured or is offline.
If you are browsing on Chrome, you can find proxy settings in the Chrome browser. What you need to do is follow the below-listed steps:
Step 1: Open chromes settings menu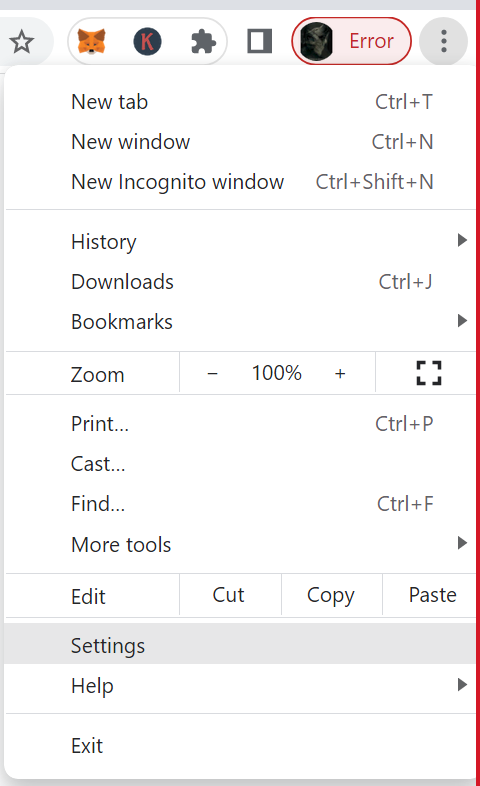 Step 2: Click "Advanced" at the bottom of your screen or type "System" in the search field.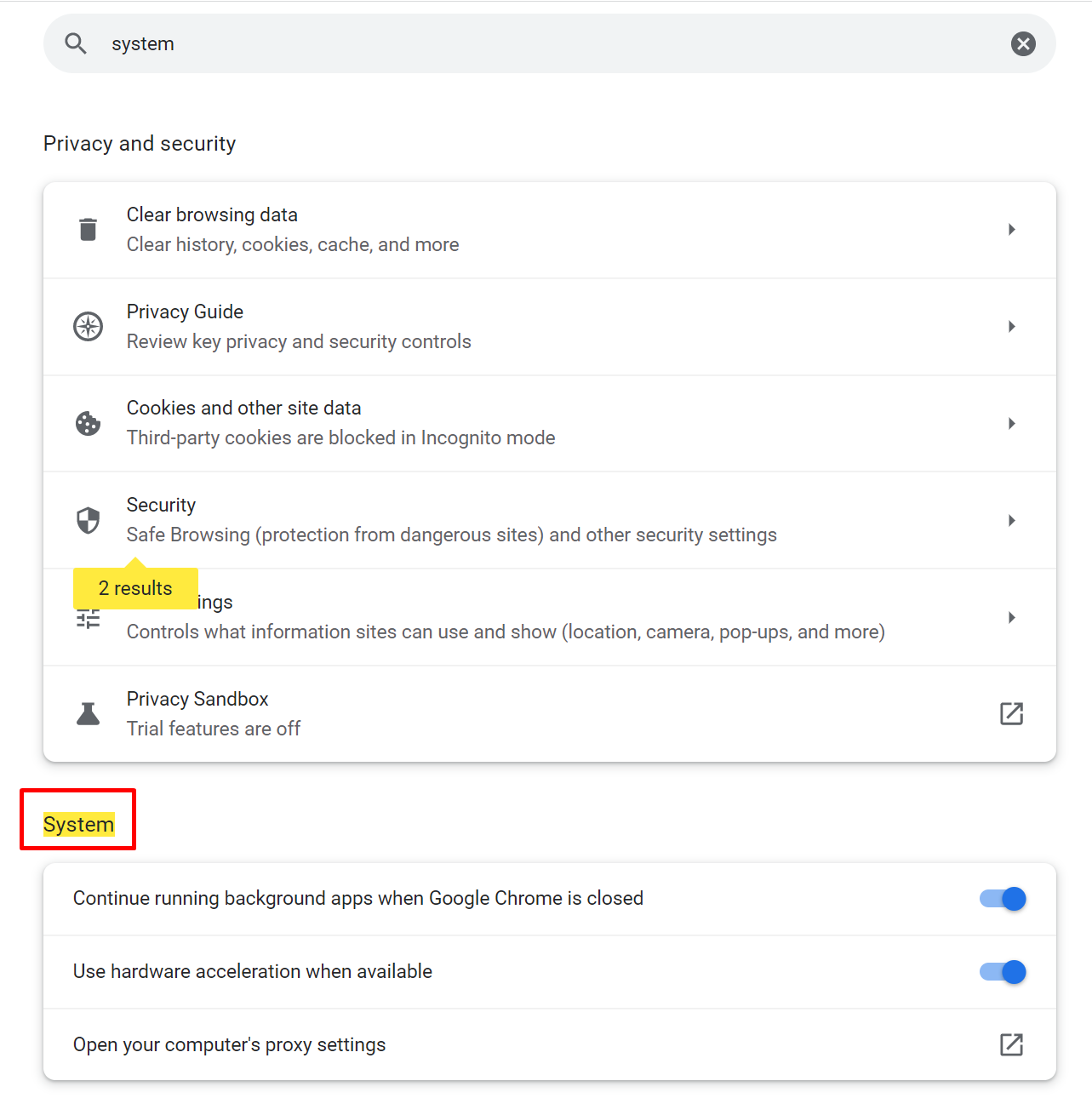 Step 3: Select the "System" option
Step 4: Click "Open your computer's proxy settings."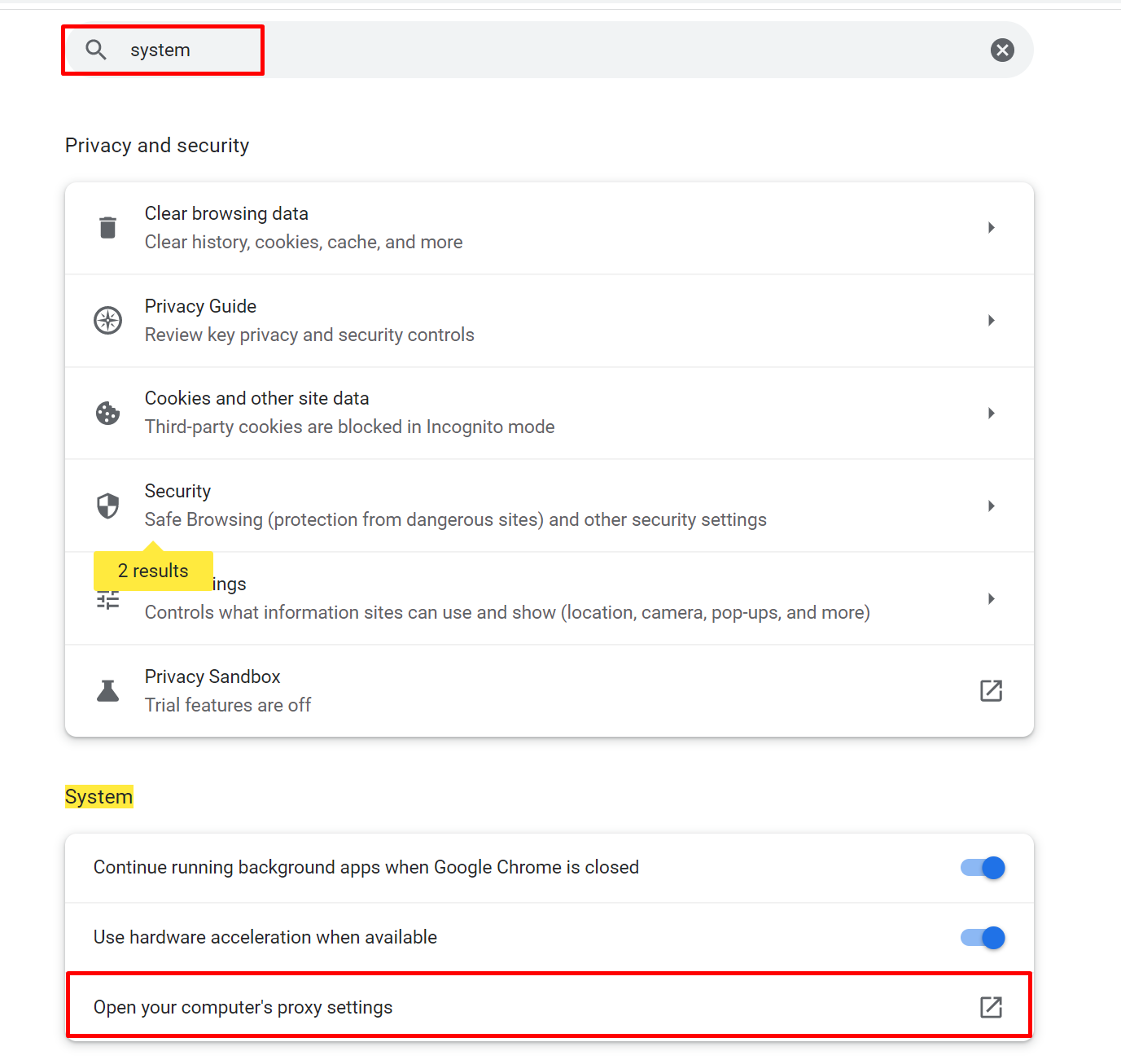 Step 5: Uncheck all the proxy protocols you can access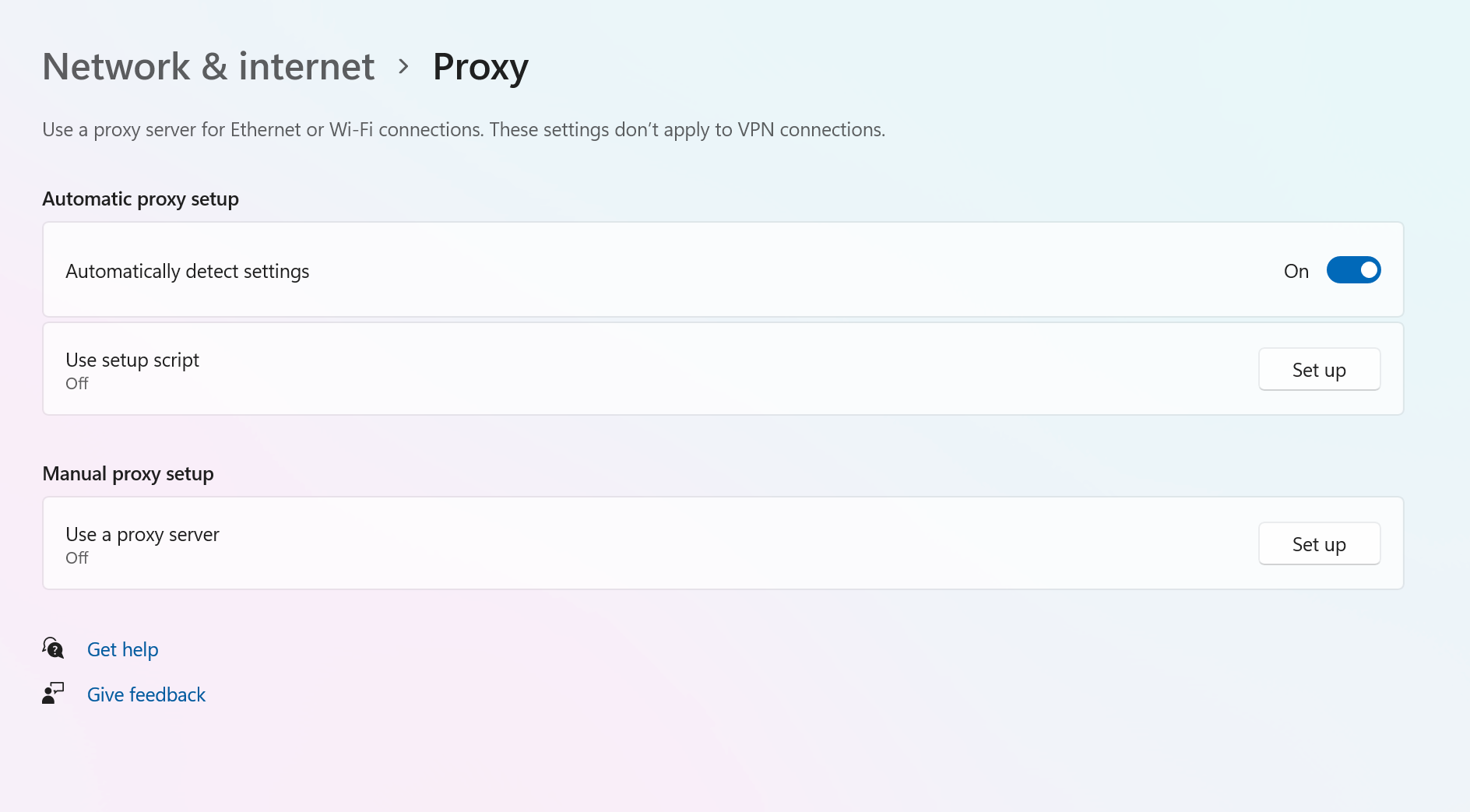 Step 6: Check if you still get the error when accessing the website.
If the err connection refused error does not clear, proceed to the next step.
3. Restart Your Router
If the cause of the error is internet-related problems, restarting your router will help. A hard reboot or switching your router on and off can fix internet-related issues. However, it is still important to remember that this does not always fix internet-related issues. Before you engage your internet service provider to confirm issues with your connection, this is a good starting point.
Once the router is up and running, check if you are still getting the error on your browser. If unresolved, there is likely another cause.
4. Adjust Your DNS Address
An outdated DNS cache entry and the DNS address can cause ERR_CONNECTION_REFUSED Chrome. The error usually occurs when the DNS address is offline or overloaded. Usually, your internet service provider automatically assigns the DNS server address, but you can still make changes to it if necessary. How to go about it will depend on your operating system. You can find the best DNS server here.

How to configure DNS in macOS

Follow the below steps to set DNS on macOS
Step 1: Open "System Preferences."
Step 2: Select "Network."
Step 3: Click on "Advanced."
Step 4: Select "DNS."
Step 5: If you want to add a new DNS server, click on the "+" button.
Double-click on the existing DNS IP address to edit an existing DNS.
How to configure DNS in
Windows Operating System

Follow the below steps To change the DNS address on Windows,
Step 1: Go to settings and select "Network and Internet."
Step 2: Select "Change Adapter Setting."
Step 3: Right-click and select "Properties > IPv4> Properties."
Step 4: Select "Use the following DNS server address."
Step 5: Enter a new address and click "Ok."
Once you have changed your DNS server settings, try reaccessing the website.
5. Clear Browsing Data
Clearing your browsing data and cache is one of the fastest methods to fix the Chrome ERR_CONNECTION_REFUSED error. To clear browsing data:
Step 1: Open your Chrome browser and click on the three buttons at the top right side of your screen.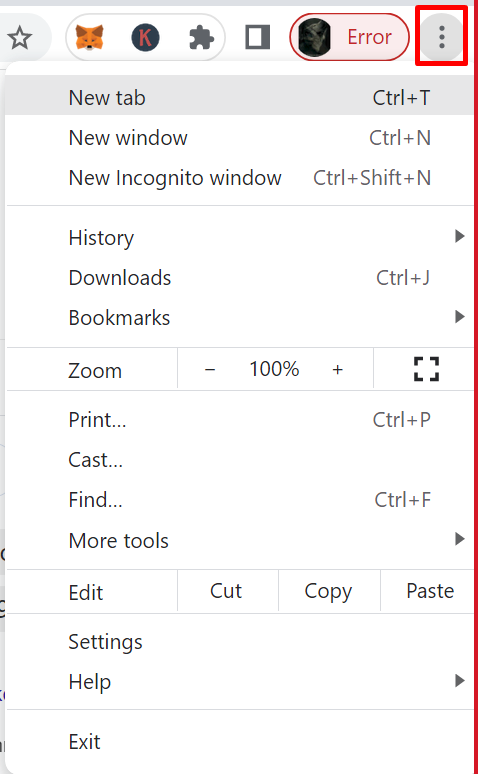 Step 2: Select "More tools" and click "Clear browsing data."
Step 3: When clearing data, select "All time" in the range options and tick browsing history, other site data, cookies, and cached images.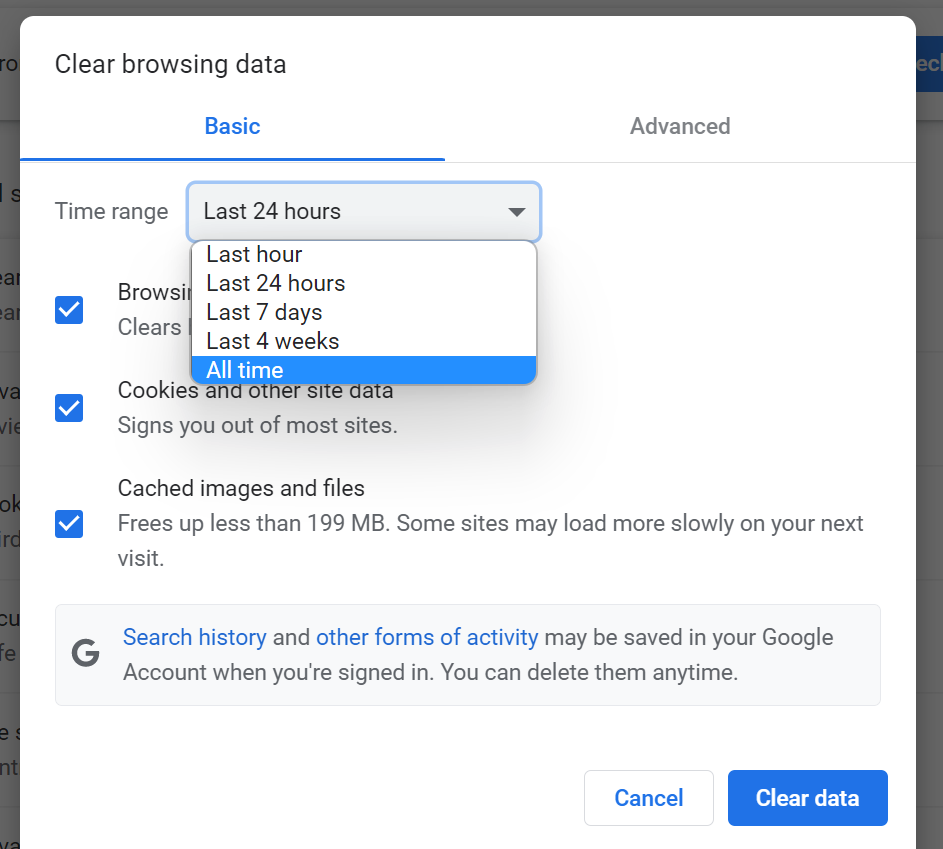 Step 4: Once all the options are checked, click on the "Clear data" option.
Step 5: Restart the browser after the process and check if you still get the error when accessing websites on the browser.
6. Uninstall unnecessary Chrome extensions
With time, you may have several extensions you don't need on your browser. Some extensions may contain harmful code that may interfere with your browsing experience. Disabling or uninstalling extensions you don't need can help you to solve err connection refused error. Here are the steps:
Step 1: Open Chrome and click on the screen's three-dot buttons in the top right corner.
Step 2: Select "More tools" and click on the "Extensions" option.
Step 3: You will get a list of extensions on your browser. Click the "Remove" button on extensions that you don't need.
Step 4: Try browsing again to see if you still get the error.
Take away
The ERR_CONNECTION_REFUSED error can interfere with your browsing experience and slow you down if you are working on a product. Equipping yourself with knowledge on clearing errors will minimize frustrations and save you time. Try the six solutions listed above to resolve this issue and resume your work.
People also read: