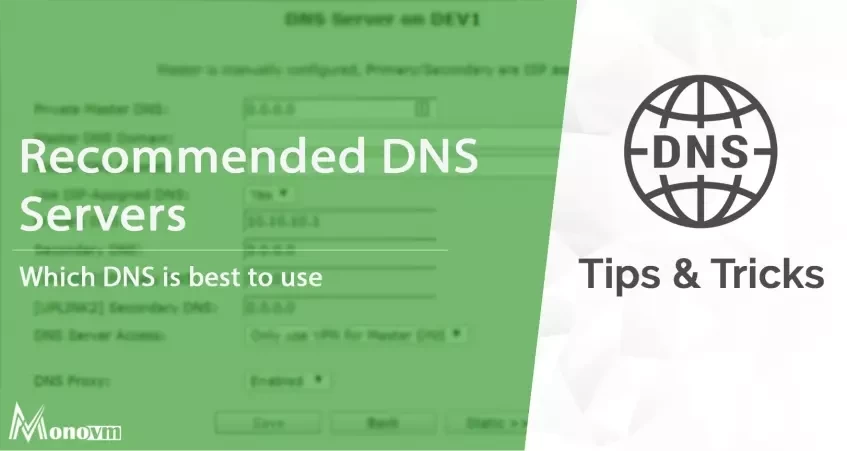 List of content you will read in this article:
When surfing the world wide web, we tend to type the website's domain into the address bar without thinking of the background processes. As you may already know, to connect to a website's server, you must enter its IP address. So how do we connect to the site by just entering its name? Best DNS servers (Domain Name Servers) help us with doing it. They match the text we enter into the address bar to the server's IP address.
Your ISP (Internet Service Provider) will automatically assign you DNS servers when connecting to the internet. However, it does not mean that the ones assigned to you are the best DNS. At times, switching to a different DNS might significantly improve your browsing experience. It could also do the opposite if you choose the wrong one. Slow DNS servers can cause lag before a website even starts to load.
A lousy DNS with inappropriate uptime can create issues while accessing any website, so it is good to use the best & fastest DNS server. If you want to know the fast DNS servers for 2022, read our post to get complete details, as we have created a full list of these fastest DNS servers. 
What is DNS?
DNS, or the Domain Name System, is a system that helps to convert human-readable domain names (such as www.example.com) into IP addresses (such as 192.0.2.1). This system is important because it helps to ensure that people can access websites using their chosen domain name, regardless of where the website is hosted.
Several different DNS servers are available, and it can be helpful to choose the best one for your needs. When choosing a DNS server, you may consider factors like speed, security, and privacy.
How Does a DNS Work?
A Domain Name System (DNS) server is a computer that connects to the Internet and resolves (translates) human-readable domain names into IP addresses. DNS servers run special software and communicate with each other using well-defined protocols.
Your ISP usually provides a DNS server, but you can also use public DNS servers such as Google Public DNS and Cloudflare DNS. When you type a domain name into your web browser, your computer will first contact a DNS server to resolve the domain name into an IP address. The DNS server will then contact the web server associated with that IP address and request the page you want to view.
The DNS system is organized into hierarchically distributed databases called zones. A zone is a collection of records for a single domain or subdomain. Each zone is stored on one or more authoritative DNS servers. Authoritative DNS servers are responsible for providing accurate information about their zones to other DNS servers.
The root zone of the DNS hierarchy is served by 13 root servers operated by 12 different organizations. These root servers are the ultimate authority for all domains in the DNS system. Below the root zone are Top Level Domains (TLDs), which include familiar domains such as .com, .org, and .net. Most TLDs are managed by ICANN, which oversees the global Domain Name System.
Below TLDs are second-level domains and subdomains. For example, www. 
Google.com is a subdomain of the google.com second-level domain, a subdomain of the com TLD. Most second-level domains and subdomains are managed by domain name registrars such as GoDaddy and Namecheap.
When registering a domain name, you must provide the registrar with the name servers responsible for serving your zone. These name servers must be configured to serve your zone information accurately.
If you want to change the name servers for your domain, you must update this information with your registrar. Your registrar will then update the root servers' information so that other DNS servers can find your zone information.
DNS servers use caching to improve performance. When a DNS server receives a query for a domain name, it will cache the answer to that query in case it receives another query for the same domain name. This way, the DNS server doesn't have to repeatedly look up the same information.
Caching can sometimes cause problems if DNS servers have stale cache data for a domain. For example, if you change the name servers for your domain, it may take up to 48 hours for DNS servers worldwide to update their caches with the new information. This is why planning when you make changes to your DNS configuration is important.
The DNS system is a critical part of the Internet infrastructure, and it is essential for everyone who uses the Internet to understand how it works.
Types of DNS Servers
There are four types of DNS servers: recursive, authoritative, root, and hybrid.
A recursive DNS server is responsible for resolving a DNS query. It contacts other DNS servers on behalf of the client to find the answer to the query.
An authoritative DNS server is responsible for storing DNS records for a zone. A zone is a portion of the DNS namespace managed by a specific organization or administrator.
A root DNS server is responsible for storing the address of top-level domains (TLDs). TLDs are the last part of a domain name, such as .com or .org.
A hybrid DNS server combines a recursive and authoritative DNS server. It can resolve queries and store records for zones.
Benefits of DNS
Before discussing the best DNS server, let's have a little information about the benefits of DNS. 
A DNS server provides an excellent internet dependency by saving all the IP addresses you use on the system.
By eliminating suspicious activities, DNS improves the internet speed for better surfing.
DNS blocks phishing and malicious attacks to provide top-notch security. 
DNS offers more stability due to the appropriate privacy features. 
Best & Fastest DNS Servers
So here is the list of best DNS servers available online that offer impressive services with both paid and free versions. 
1. Cloudflare
Although Cloudflare is best known for its CDNs (Content Delivery Networks), they also offer a new public DNS service named 1.1.1.1. It might not provide fancy add-ons others do, such as anti-phishing, content filtering, or ad-blocking. Instead, pure performance is their primary focus. 

Independent testing shows that 1.1.1.1 is the fastest public DNS server available. Along with speed, they promise privacy. According to Cloudflare, it will never write querying IP addresses to disk, and any logs that get created will be deleted within 24 hours.
Pros 
It is free to use the tool.
Faster than other DNS servers.
It never reads the browsing data. 
Cons 
Reported dashboards are not good enough. 
Inappropriate support system for free users. 
2. Google Public DNS
Anyone reading this article knows Google. The web giant enjoys having a role in any web-related services, and it does not exclude DNS servers. Although they do not provide the highest speeds or the most privacy, we have observed that Google's Public DNS provides overall good service quality.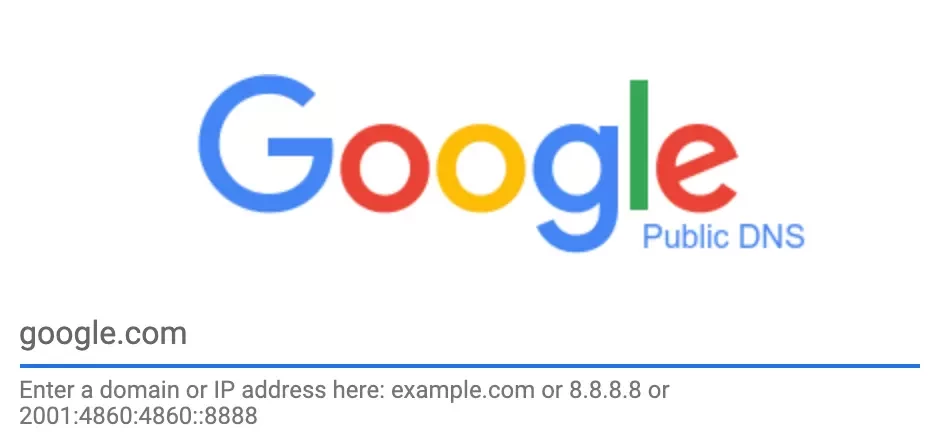 It logs the full IP address info of the querying device for 48 hours, and any permanent logs are rid of personally identifiable information. You can also use all these DNS servers in VPS servers and dedicated servers.
Pros 
It is free to use. 
It can improve speed. 
It can protect the system from DDoS and phishing. 
Cons
It logs the user's browsing history.
3. OpenDNS
Owned by Cisco after being in the market for nearly 15 years, OpenDNS is one of the biggest and most recognizable names in public DNS. OpenDNS is well-known for its high speeds and 100% uptime. However, they also offer automatic anti-phishing and blocking sites by content type. 

Most importantly, it is designed to withstand failure because it has a  self-healing technology that prevents the system from disrupting customers.
Pros
The free version is best for personal use
Free for personal use
Brings speed enhancements
Protects against phishing attacks, malware attacks, and cloned websites
Cons
Logs the DNS traffic that it receives
4. Comodo Secure DNS
Comodo Secure DNS always ensures user security through the malware domain filtering option. They claim that their services are smarter in detecting attempts to visit parked domains and then automatically forward the information to you.  

As we all know, malware attacks have increased, so having adequate security assures that we can easily browse websites without any issues.  Comodo is always a great choice when a user wants an extra layer of web filtration and fantastic support to set up the service on Windows, routers, Macs, and Chromebooks. 
Pros
It is free for the personal use 
It provides service on 5 continents
It protects the system from malware, spyware, and phishing attacks. 
Cons
Not compatible enough with specific devices.
It has performance-related issues. 
5. Watch
DNS.Watch is an excellent third-party DNS server that offers a mapping feature for the domain name to the IP address for the device connected to your internet, as it is essential for the internet. This DNS server is free, and it doesn't need any installations.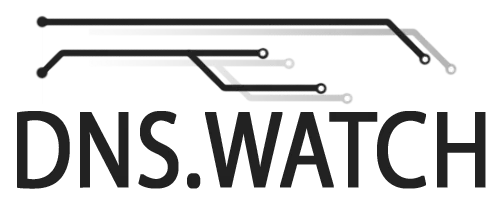 Other DNS servers are also beneficial in opening geo-restricted content, but DNS.Watch also believes in the user's privacy. Therefore, it doesn't log any DNS queries sent by the devices.
Pros 
It is free to use
It has DNS Neutrality
It doesn't log the queries
It doesn't share or sell the data
Cons
It doesn't protect the system from websites and attacks.
6. Quad9 DNS
Quad9 DNS is a free DNS server that emphasizes performance, privacy, and security. Users have to configure this DNS server, and it will route the DNS queries by the secured network of servers worldwide.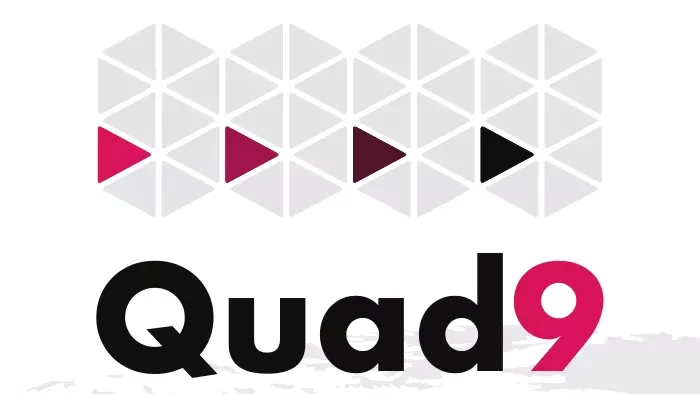 The system of Quad9 DNS uses threat intelligence from different industry-leading cybersecurity companies to provide a real-time perspective on website threat analysis. Quad9 DNS blocks phishing, malicious domains, and malware by handling anonymity. 
Pros
It is free for personal use
It protects from privacy attacks
It Keeps a real-time perspective on your website threat analysis
Cons
It becomes slower according to the conditions.
7. CleanBrowsing
CleanBrowsing is the best DNS server for parents to protect their kids for a safe and private experience. 

This DNS allows a user to block adult content on the internet to increase protection from phishing and malicious attacks. CleanBrowsing comes under three tiers such as security, family, and adult. 
Pros  
It has a free tier option. 
It has three different filtering features: security, family, and adult
It blocks all malicious websites and any adult content.
It supports the IPv6 protocol. 
Cons
You can't customize the filtering in a free plan.
8. Yandex DNS
Yandex DNS works well if you need an alternative to the above-described DNS for the system. This DNS offers fantastic, reliable performance, including protection and speed, without lowering the requirement.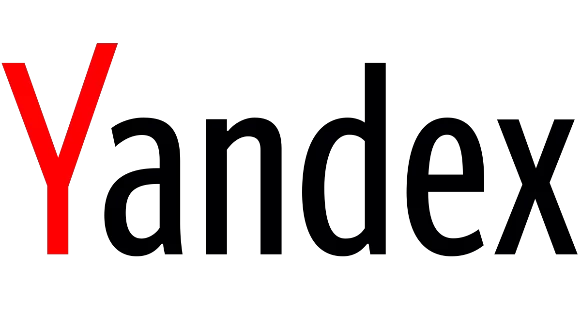 It has a remarkable feature of content filtering that allows you to prohibit offensive content. Hence, it ensures smoothness and security while browsing on the internet. 
Pros
It is the fastest server.
It can block malware easily.
It can do content filtering.
Cons
Knowledge required for setting up Yandex DNS.
9. UncensoredDNS
UncensoredDNS promises to maintain the safety of the user with their free services. This organization is based in Denmark, and you can rely on it for surfing the internet without stressing about common attacks.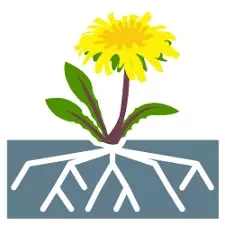 One of the significant features of Uncensored DNS is that it only uses the data for capacity planning. Apart from privacy, its server also works to make the work more smooth and easy. 
Pros
Users can easily set-up UncensoredDNS
There is a trusted privacy policy.
Security is improved 
Cons
Server speed is not appropriate.
10. Alternate DNS
Alternate DNS is a new DNS server, but it ranked in the list because of its fantastic speed, and users can count on reliability. It also offers multiple features to block ads, suspicious websites, adult content, and trackers.  This DNS server is compatible with IPv4 and IPv6 protocols so that you can use IPv6 for high speed. 

Pros 
It is free to use
Users can block ads and adult content
It is a fast DNS server.
It is appropriate for a secondary DNS resolver.
Cons
The privacy policy of this DNS is not good enough.
Conclusion
The details of the best DNS servers provide fantastic security and privacy without compromising stability. As we have mentioned earlier, the word DNS stands for Domain Name Server, so it works to handle web surfing by offering adequate security and privacy. 
As you know from this article, using the best DNS server is very important, so also we have an option that you can buy a domain and use the best DNS server and get 24/7 support from the MonoVM team.
The list we have created is based on the advantages and disadvantages of customer reviews, so this article has one of the most accurate information you will find on the internet. 
People are also reading: