How to create email accounts in DirectAdmin
To create an email account in DirectAdmin VPS, follow the steps shown below:
Login to your web-based control panel.
Go to Email Management and search for E-Mail Accounts.
Click the Create mail account link.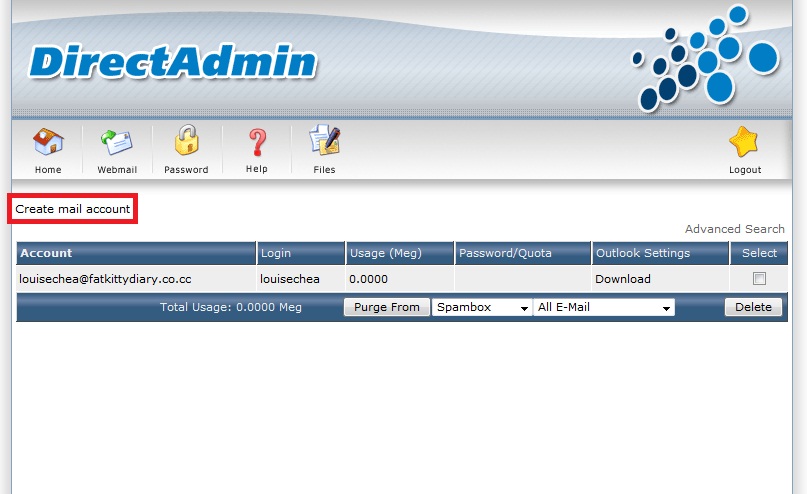 Insert the desired Username, Password then Re-Enter Password, put the considered Email Quota for the newly created email account.
Click the Create button. The new account will be created and you will get a confirmation message: Account created.
Test it by accessing the account via a POP3/IMAP client or via DirectAdmin panel -> Webmail: Squirrelmail or Webmail: Roundcube.