How to create and manage webmail in CPanel
Mail service is one of the useful services which users can use it after purchasing web hosting services. After activating web hosting services, users can create and manage mail accounts in hosting management system. At this tutorial, we use CPanel as hosting management panel to create and manage webmail services.
In order to create an email account in CPanel follow this instruction:
1. Login to CPanel and in "Email" section click on "Email Accounts".
2. At next step, enter your account details to create email account. Requested information are:
Email account name
Password for email
Storage capacity for the email account (Quota)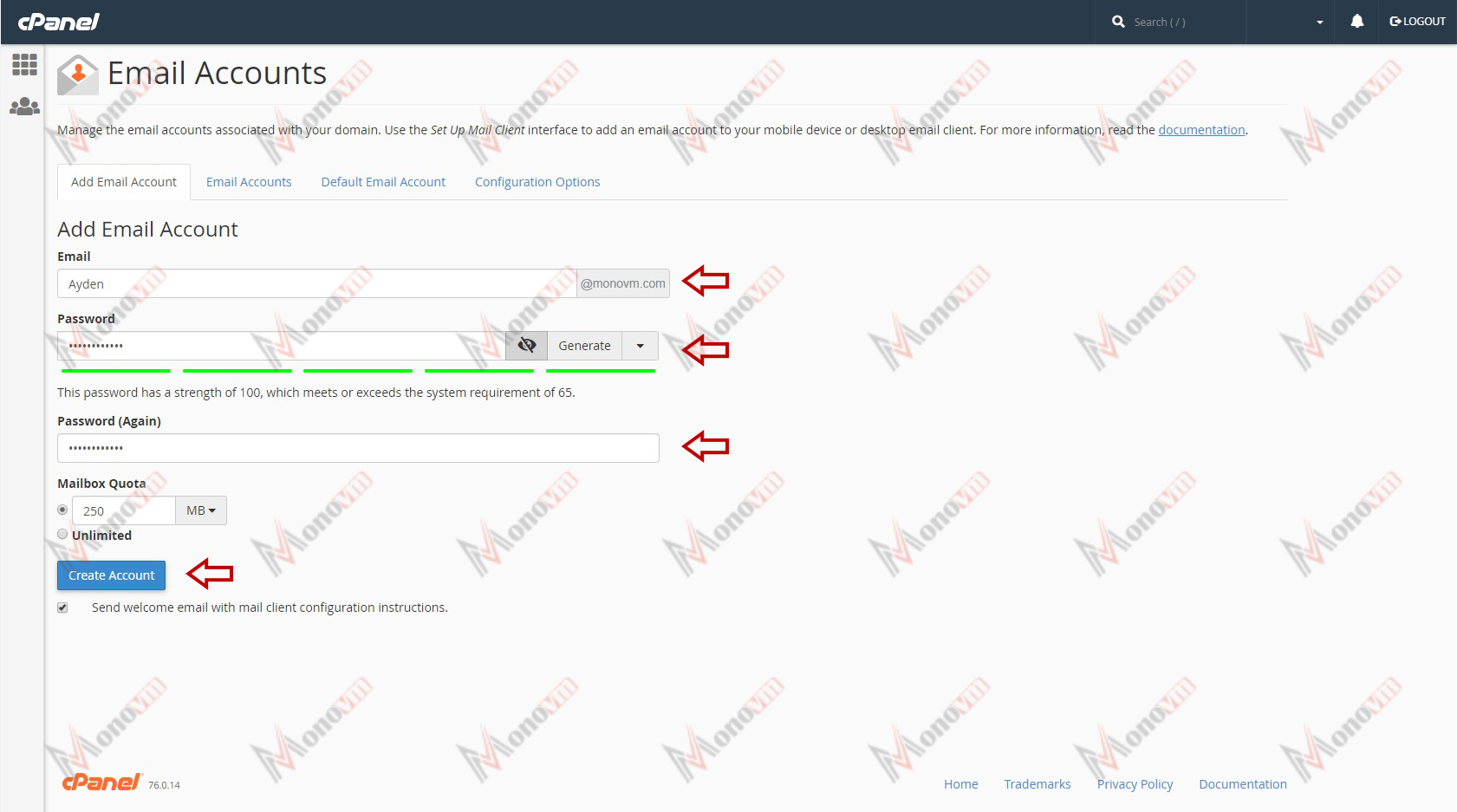 3. After clicking on "Create Account" button, related mail account will be created and you will see "Success" message. Click on "View" link in this message to manage created account. Also, for accessing email accounts management page, you can click on "Email Account" tag.
4. At this step, for accessing created mail account click on "Access Webmail".
5. In the appeared page you can select 3 different platforms for accessing your emails.
6. At this tutorial we use "Squirrel Mail".
Notice that, at the first time of logging into the email account, some account information will be requested.
After completing fields, and selecting submit button, you will see the following page. Then you can use your email account.
Please notice that, you can also access to your webmail accounts via following methods.
Open a browser and type your domain name in URL bar with one of this format.
Webmail.yourdomainname (for example: "webmail.monovm.com")
Yourdomainname:2095 (for example: "monovm.com:2095")
At both of this methods, following page will be appeared and you can login to your email by entering your account details.