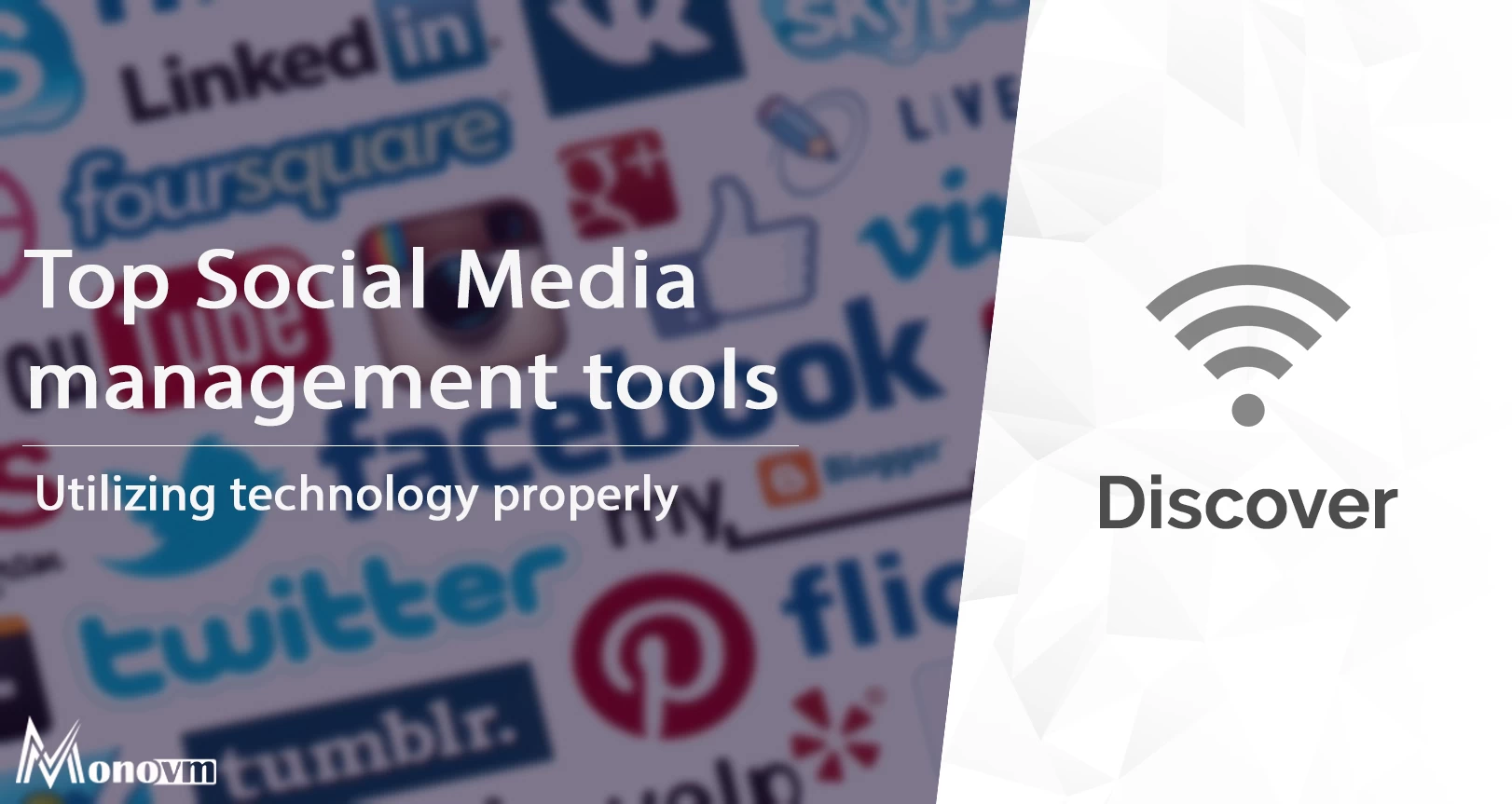 List of content you will read in this article:
Social media have grown all trendy in the past few years. With more than 3.5 billion people using social media, the number is increasing rapidly after covid lockdown. The average social media user today spends almost 2 hours surfing different social media apps. With such widespread use of social media, business entities are rushing towards reaching maximum target customers. Social media helps different businesses to connect to their audience most efficiently and easily. Using social media business, men can raise awareness about their products, leading to higher profits for their business.
However, Social media management is time-consuming and a stressful task, especially when different platforms of social media are available in the market. It is quite harder to be managed than being said. Buyers are all over the social sites, and hence it becomes important to target them on every social site with the right content to answer their needs. Suppose you are someone who wants hikes in business but is a layman to manage social sites. We have come up with a list of some amazing social media tools that will automate your task without tiring you much.
Before scrolling down and diving down into the list of top 10 amazing social media tools, you must know what social media tools do to target customers. Here is a quick sneak peek at the work of these tools:
These tools schedule various vibrant posts for the business unit in advance.

It tracks social media engagement and clicks for you.

Follow, unfollow, and engage with various social media servers.

Supports multiple accounts across different platforms.

Insightful analytics.

Platform flexibility to adapt to changes in a business environment.

Integrates well with third-party solutions.

Easy to use.

Engage in social media analytics and reply to comments. 
Top 10 Social Media Management Tools
To make your decision easy, we have researched and shortlisted the top 10 social media tools. These tools will connect and engage you with your audience on different social platforms. These tools will suffice you to automate all your tasks on Facebook, Twitter, Instagram, and many other social platforms.
Sendible
It is specifically designed for digital agencies and tops our list of amazing social media tools. The tool offers 20 built-in integrations and slack compatibility to maintain touch with your team. Its counterparts lack many features, like it provides the facility of ROI from the same dashboard that you use to manage social sites. It offers a 30-day free trial and is being trusted by more than 10,000 businesses.
Pros
Preview social post: You can see beforehand how your posts will look after being published on social media sites.

Plan a calendar: It lets you schedule posts individually or in bulk.

Collaboration: Sets up a dashboard for clients. It segregates and organizes work in the most efficient way.

Brand building: It includes all KPIs with enhanced reputation building and monitoring.

Visually stunning and has easy access to canvas design.
Cons
It offers no free plan.

The inbox interface is difficult to handle.

Posting multiple images in a single Instagram post is difficult.

It offers a limited analytics feature.
Suitable for
It suits best for lead generation, managing multiple clients, and schedule posting. It is suitable for both large companies and self-employed business people.
Buffer
Buffer was released in 2010, and it is an intuitive and easy-to-use social media tool. It offers a range of services, including social listening, data analytics on multiple platforms like Facebook, Instagram, Pinterest. For all cross-platform platforms publishing on a low budget, the buffer is the right choice. It enables businesses to queue a variety of content forms on multiple platforms seamlessly. Buffer also provides a mobile application for android and Ios devices to keep your business on the go.
Pros
Publish content: With a single click on the button, you can post content on multiple social sites.

Image creation tool: It comes up with a free image creation tool- Pablo. Pablo is an in-built tool that creates images instantly for various social media websites.

Chrome extension: Install its extension for Chrome and share links, publish content from any location.

Analytics: It comes up with an analytics tool that measures social media performance. The performance is measured on a based variety of metrics.

Recommendations: With the buffer, you get recommendations and extract actionable insights
Cons
Lacks full Instagram support.

Lacks engagement dashboard.
Suitable for
It is explicitly suited for scheduling and publishing content on social media sites. It includes a virtual queue that automatically staggers content throughout the day.
Hootsuite
Created in 2008 and headquartered in Canada, Hootsuite is a social media tool that is one of the standard-bearers for B2C social media management solutions. With more than 16 million users worldwide, it provides a variety of social network integrations like Reddit, Tumblr, and many more. It offers to manage and display social media accounts on a single dashboard. It also comes up with a 30 day free trial for users.
Pros
Single Click uploads: Upload multiple videos to multiple youtube accounts at a single click.

App available: Though being web-based, it offers a mobile app for android and IOS.

Multiple account management Manages multiple social media profiles without a need to log in.

Auto-schedule: It is simple to auto-schedule different posts on social media with Hootsuite.

Tracks performance: It tracks performance over 70 different metrics so that you can make data-based decisions.
Cons
Auto-scheduling may sometimes take some time to process.

Some of its applications need payment entries.

Thumbnails on Facebook are missing.

Expensive URL shorteners.
Suitable for
Hootsuite is best suited to social media listening, managing customer service, and monitoring multiple social media simultaneously. It is adaptable to every company, from marketing entrepreneurs to social media executives.
Social pilot
With more than 1 lakh subscriptions worldwide, the social pilot is one of the best social media tools available in the market that offers a lot of value at a reasonable price. It offers social media management, customer engagement, and detailed analytical insights. It curates content from different content from several industries and reposts social media posts automatically. It is well adapted to new technology like Tiktok. You can also couple this tool with graphic design tools.
Pros
Priority Email Support: Customer supports has always been its priority.

Content suggestion: It suggests various topics for publishing, and hence you will never run short of content.

Edgar's browser extension: Social pilot adds content through Edgar's browser extension.

Highly Customizable: It can be customized to all your needs. For example, an RSS field URL can be added to publish your custom posts automatically.

User-friendly dashboard: A single dashboard that pools all your needs on a single platform for maximum efficiency.
Cons
The video feature is only limited to uploading.

Free trial available in limited countries.

Dated UI that is not friendly to less technical.
Suitable for
It is best suited for small and medium agencies. It is equally useful for individual entrepreneurs for social media marketing less time and in a more efficient way. It is a quiet pocket-friendly social media tool that offers content management at a low cost.
Agorapulse
Founded in 2011, Agorapulse helps individuals and businesses easily by offering seamless integration with social media sites. It includes a CRM database that tracks and updates a list of followers on different social media sites. It also offers a list of customization features to suit well to your requirements. It can host larger, more account-laden agencies. With Agorapulse, users can effectively engage in meaningful conversations online. It offers a 28-day free trial.
Pros
Scheduling is flexible: It offers flexible tools to schedule, queue, or upload your posts in bulk.

Inbox: With agora pulse, you can easily find, filter, and manage important messages.

Supports excel: Data can be exported to Excel.

Collaboration features: It easily assigns inbox items and draft posts.
Cons
Limited social media platform support.

Its micro plan is expensive.

One can't search through the inbox.

Low diversity in emoticons.
Suitable for
Agropulse is excellent for medium-sized businesses that need multiple users managing at least a dozen different social media profiles. Over 17,000 social media managers use it daily to scale up their business.
MeetEdgar
For all those who seek to optimize their social media presence but are with a tight budget, MeetEdgar is your thing. It has in-built automated recycling technology that re-uses current and previous content to maximize ROI. Scheduling posts to curate and reposting is an optimal choice for businesses that require social media rescheduling via automation. It has the power to manage multiple social platforms in one go. It comes up with a 30-day free trial.
Pros
Auto- variation: It writes a post for you, Automatically finds quotes mined from various articles and blogs right at a single click of you.

Extensions: It offers extensions from Google Chrome, Safari, or Bookmarklet.

Continuous posting: It never lets you run off the post when you run out of content.

Great support response: Guaranteed response from the support team within 48 hours of raising a request.

Media accounts: It comes up with 25 social media accounts.
Cons
No post-integration and tracking directly from the dashboard.

Pinterest and Instagram are not integrated.

A bit expensive. 
Suitable for
It is mostly ideal for freelancers, bloggers, and small entrepreneurs, though it offers all-sized companies plans. It is great for companies that need social media scheduling at regular intervals of time.
Oktopost
It is the social media tool dedicated to B2B marketing and hence becomes the top choice for big organizations. This tool is an online tool designed to manage, monitor, and measure your social media activities. It excels at uncovering the value and high that business may achieve via social media marketing. From social media management to employee advocacy, it is well built with all the tools to generate great leads through social media.
Pros
Advanced tracking: It tracks multiple accounts across multiple platforms.

Full options are available: For B2B integration, options like Salesforce, Act-On, Marketo, Hubspot available.

Content discovery: Effective content discovery using optimal channels. It is well integrated with on-topic and sharing capabilities.

CRM: Social media enrichment by using CRM. It provides a single platform for distributing content on a large scale.

Linkedin Company page monitoring.
Cons
Lacks any free trial.

Enterprise focus.
Suitable for
It is completely dedicated to B2B social media marketing efforts demonstrating social media's impact on sales. It is best suited to B2B- mid-market and enterprises with at least 200 employees. It is a user-friendly tool making and makes post scheduling very easy.
eClincher
With the idea to 'clinch' the maximum benefits of social media, It offers a wide range of services. The list of services includes publishing and scheduling posts, monitoring and listening to feeds, and much more. It is well built with features like RSS feeds and smart queuing. It lets you search social media influencers for you. It automatically schedules your posts and publishes content as per the defined schedules.
Pros
Engagement: Apart from generating social media posts, it engages customers by responding to the comments. This feature finally leads to relationship building between buyer and seller, leading to greater profits.

Well-rounded integration: It extensively connects to social media platforms like Facebook Pages, Twitter, YouTube, and Instagram.

Monitoring mentions: It is great with hashtags and keywords across multiple social media platforms.

Chrome Extensions: It offers a plug-in like chrome.
Cons
The user interface is not intuitive.

Do not track dates of queued posts.
Suitable for
For those who don't want to delegate their social media management to a third party, eClicher proves the right choice. It is best suited to small and medium organizations. It can also be helpful to vendors that have multiple accounts of different companies.
Social Bakers
Founded in 2008, it is all one social media management solution that combines analytics and posts feed all in one streamlined dashboard other than basic social media tool features. It allows intuitive content manipulation and hence was a must in our top 10 social media tools list. It has in-built database influencers, search engines, and content search tools.
Pros
Content: Creates personalized content suited to consumers' personalities and monitors consumer sentiment regarding your brand.

Predictive analytics for paid promotions and reputation management.

Keyword filtering and impact scoring.

Combines different social pages into one view with no need to switch across pages for performance monitoring.
Cons
Notification delays on spikes in KPI and more flexibility should be given to charts.

The interface is more technical for a layman.
Suitable for
It provides precise social media analytics that includes benchmarking, paid campaigns, and influencers. It is used by brands like McDonald's, L'Oreal for social media marketing on Facebook, Instagram, Twitter.
Sprout Social
It combines several social media tools into one platform and offers services. Like social media scheduling and monitoring. Built on the idea of fostering deep and meaningful relationships between buyers and sellers, it offers customer relationship management (CRM) features. It builds a complete profile of a customer to serve them better.
Pros
User-friendly dashboard: Dashboard is intuitive and user-friendly.

Smart inbox: It displays all the messages from all connected social sites on one platform.

Message scheduling: It allows users to schedule messages, and they can also queue up your posts.

Discovery: It is an in-built feature that checks on people with whom you have interacted before or have sometimes mentioned by you in some tweet.
Cons
It has been priced a bit higher than its counterparts.
Suitable for
It reaches out to your core customers and streamlines workflows to save time and effort. It is best suited to small and large businesses. It also works well with the enterprise section.
Conclusion
Without a single tool to manage, publish and optimize all your data activity on different social media, you cannot execute your business plans effectively. No social media strategy will work if there is no synchronization between your content and post. Social media management tools offer web-based solutions for social media marketing, selling, and engaging prospects and clients in the digital realm.
There are many social media tools available in the market. However, several features are to be kept in mind while choosing your business's right social media tool. Choose one of the above-given tools per your business requirements and be a master of your social media business strategy. Whether you are managing one or fifty accounts, rightly chosen social media will allow you to focus on your real problems and will eventually lead to higher returns on your investment.