Chicago Virtual Private Servers Strategically Located in Illinois
Our Chicago VPS hosting is situated in Illinois, offering a strategic hosting location with low latency and fast connectivity across the United States. Utilizing advanced infrastructure and hardware, Chicago VPS services provide a reliable and high-performance hosting experience for diverse business needs. Our virtual private server offers:
Blazing-Fast Performance: With high-performance hardware like SSD storage and powerful CPUs, your projects will run efficiently and smoothly.
Scalability: Easily scale your resources (CPU, RAM, storage) as your needs grow, without worrying about downtime or complex migrations.
Reliability: Our robust infrastructure, redundant systems, and high uptime guarantee ensure minimal service disruptions.
Windows Operating Systems: Choose from various Windows operating systems (e.g., Windows Server 2022, Windows Server 2019, Windows Server 2016, Windows 10) to suit your preferences and application requirements.
Linux Operating Systems: Choose from various Linux distributions (e.g., Ubuntu, CentOS, Debian) to suit your preferences and application requirements on your virtual server.
Explore Our Additional USA VPS Hosting Locations In addition to our Chicago VPS services, MonoVM offers a variety of other strategic USA VPS locations to ensure optimal performance and connectivity. Our current USA VPS locations include Florida, San Jose, New York, and Los Angeles, providing diverse options to accommodate your business needs and target audience.
💡 Ready to explore the advantages of our Chicago VPS hosting plans and experience the difference? Scroll down to check out our premium VPS offerings below to find the ideal solution for your needs. With our unparalleled features and cost-effectiveness, elevate your projects to new heights. Don't miss out – get started with MonoVM's Chicago VPS hosting today! 🏆
VPS Hosting Plans & Pricing
Explore our range of cost-effective VPS hosting options, designed to meet diverse needs while ensuring optimal performance, security, and scalability. Choose the perfect VPS host to grow alongside your website.
American VPS Hosting
Our expert team of IT specialists works around the clock to provide you with top-of-the-line hosting services. For your satisfaction, we include the following benefits among many others.
Full SSH Access
All Linux Server plans include full root access with SSH port. All software and hosting control panels can be installed on it depending on the plan you choose. We always recommend using the latest, most stable version of Linux Distribution.
Windows Remote Desktop
We provide full administrator remote desktop (RDP) access with the possibility to install your own software. Our recommended operating systems are Windows Server 2012 R2, 2016 R2 and 2019.
Web Based Control Panel
When ordering you will be provided with a choice of the control panel you desire, however if it is not present in the list, with our full root access you have the ability to install the control panel you need.
24/7 Support
Our team consists of IT professionals specialised in computer software and hardware. No matter the time, our team is ready to help with your issues.
Much more control over the VPS
To provide better services for our clients we have developed a custom control panel for all our VPS clients. With this controlpanel you will have much more access to your VPS than before. Now you can directly:
Start and Stop the VPS
Restart the VPS
Turn ON and OFF your VPS
Connect to the VPS via SSH
Connect the VPS via VNC
Reinstall any operating systems
Add new control panels
Install applications and much more!
You can access this control panel from your client area!
GET STARTED
HAVE QUESTIONS?
Here are the most common questions we get from our customers, Hence we elaborated our FAQ to ensure you find answers as quick as possible.
A
Virtual Private Server (VPS)
is a virtual machine that is run on a high-performance server, alongside other virtual machines. This is made possible with the help of a special virtualizer, which allows for full VM isolation with dedicated resources.
A VPS has many uses. You can use a VPS for: running a high traffic website, running multiple applications (Docker Container, Node.js, Git,Laravel), hosting a file server, hosting a database server, hosting a game server, testing new environments, host private backups, hosting an email server, hosting a VPN server, using it as a home computer, and much more
The short answer is Yes. Due to the growth of the internet and hence the depletion of IPv4 addresses we have started providing IPv6 addresses with all our Linux and Windows VPS. For all our VPS servers you will be given an IPv4 and an IPv6 address.
In order to acquire a VPS you don't have to own a domain. Our VPSs are entitled to anyone on the internet. However if you're planning to use your VPS to host a website, then you can easily register for a domain and an SSL certification from our website.
Yes. All our
Linux VPS
hosting plans are based on SSDs. Unlike classic hard drives, whose performance is greatly limited by the moving mechanical parts, Solid State Drives can provide lightning-fast read and write speeds. The
SSD VPS
services provided by MonoVM use a RAID10 configuration in order to achieve speeds of up to 400,000 IOPS.
We provide VPS hosting in multiple cities across the US:
Yes, we offer multiple payment options.
We accept multiple cryptocurrencies as a payment gateway for our services. As soon as your crypto payment is confirmed, we will provide the services. You can
check the feedback of over 40000 customers
who used crypto payments on our platform.
Yes, you can cancel within 7 days of purchasinga service and are eligible for a full refund. However the money back guarantee is not valid for dedicated servers, domain registrations, add-on products and for all cryptocurrencies. To learn more, check our terms and conditions.
OPERATING SYSTEMS
With all our VPS Server packages, you have the full freedom to pick your preferred operating system.
Windows Server 2019
Windows Server 2019 is the first version of the system OS rolled out under Microsoft's new long-term servicing channel (LTSC). Windows Server 2019 helps evolve data center infrastructure to achieve greater efficiency and security.
Windows Server 2016
Windows Server 2016 has been designed with a number of great features, its core foundation includes: identity management and enhanced security capabilities - to ensure your data and access to your data maintains its integrity from end-to-end.
Windows 10
Windows 10 is one of Microsoft's more recent systems, it contains a host of features, security updates, and a platform-unifying design aimed at both enterprise users and consumers.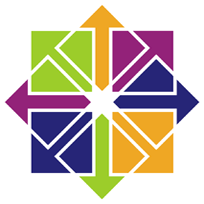 CentOS
CentOS Linux is a community-supported distribution derived from sources freely provided to the public by Red Hat for Red Hat Enterprise Linux (RHEL). Each CentOS version is maintained for up to 10 years by means of security updates. This results in a secure, low-maintenance, reliable, predictable and reproducible Linux environment.
Ubuntu
Ubuntu is a free and open-source operating system and Linux distribution based on Debian. Ubuntu is offered in three official editions: Ubuntu Desktop, Ubuntu Server and Ubuntu Core each having their own specific performances. There are new releases of Ubuntu every 6 months while the long-term support (LTS) releases occur once every two years.
Debian
Debian has access to online repositories that contain over 51,000 software packages making it the largest software compilation. Debian officially contains only free software, but non-free software can be downloaded and installed from the Debian repositories. Debian includes popular free programs such as LibreOffice, Firefox web browser, Evolution mail, GIMP image editor, and Evince document viewer.

)

Popular Blogs

Check out our Knowledgebase. We provide you with the latest tech updates, relevant news, and in-depth tutorials, as well as explanations of how things work.