Virtual Private Servers in France
Virtual Private Server (VPS)
is a virtual machine, which is offered to you as a service where you will have total access to install software, host your files, run applications and much more. We value quality of service over everything else. Our VPS servers are run on
VMware ESXi
and based on
enterprise-grade hardware
.
All of our France VPS servers are:
equipped with hardware RAID controllers which will ensure your data's safety.
set to auto deploy upon completion of the order.
All VPS servers come with full administrator/root privileges, giving over the reins to the users, allowing them to have full control of the server. With years of experience in providing Virtual Private Server, Monovm guarantees the fastest and highest quality service using premium hardware located in world-class data centers. We have managed to sustain a 99.99% uptime with the help of a team of IT experts that work 24x7 to support our clients.
When selecting the VPS plan, we give you the chance to pick your preferred operating system. We provide all Linux Distributions and Windows operating systems which can be selected at the checkout.
You can buy France VPS hosting with multiple payment gateways like: Credit Cards, Paypal, Perfect Money, Webmoney, Bitcoin(BTC) and all cryptocurrencies.
Once the payment is confirmed you will have access to the Linux VPS within 28 seconds and for Windows VPS, within 2 minutes. Data security is guaranteed with all our VPS services.
VPS SERVER PLANS
The following configurations are hand-picked by our experts to deliver the best performance at the lowest possible costs. Choose one and have it set-up instantly.
France VPS Hosting
Our expert team of IT specialists works around the clock to provide you with top-of-the-line hosting services. For your satisfaction, we include the following benefits among many others.
Full SSH Access
All Linux Server plans include full root access with SSH port. All software and hosting control panels can be installed on it depending on the plan you choose. We always recommend using the latest, most stable version of Linux Distribution.
Windows Remote Desktop
We provide full administrator remote desktop (RDP) access with the possibility to install your own software. Our recommended operating systems are Windows Server 2012 R2, 2016 R2 and 2019.
Web Based Control Panel
When ordering you will be provided with a choice of the control panel you desire, however if it is not present in the list, with our full root access you have the ability to install the control panel you need.
24/7 Support
Our team consists of IT professionals specialised in computer software and hardware. No matter the time, our team is ready to help with your issues.
Much more control over the VPS
To provide better services for our clients we have developed a custom control panel for all our VPS clients. With this controlpanel you will have much more access to your VPS than before. Now you can directly:
Start and Stop the VPS
Restart the VPS
Turn ON and OFF your VPS
Connect to the VPS via SSH
Connect the VPS via VNC
Reinstall any operating systems
Add new control panels
Install applications and much more!
You can access this control panel from your client area!
GET STARTED
Advantages of VPS in France
1. Enhanced Performance: A VPS in France ensures optimal performance by allocating dedicated resources to each user. With powerful processors, high-speed SSD storage, and generous RAM, your website or application will experience lightning-fast loading times, enabling you to deliver an exceptional user experience.
2. Scalability and Flexibility: France VPS hosting allows you to scale your resources as your needs grow. Whether you're running a small blog or a resource-intensive e-commerce website, you can easily upgrade or downgrade your server specifications to meet the demands of your online presence. This scalability ensures that you only pay for the resources you require, making it a cost-effective solution.
3. Full Root Access: With MonoVm's France VPS, you have complete control over your server environment. Root access empowers you to install custom software, modify server configurations, and optimize performance according to your specific requirements. This level of control is essential for developers, businesses, and power users who need to fine-tune their hosting environment.
4. Enhanced Security: Security is a top priority when hosting a website or application. France VPS offers robust security measures, including dedicated firewalls, advanced intrusion detection systems, and regular backups. By choosing MonoVm's France VPS, you can ensure the safety of your data and protect against potential threats.
HAVE QUESTIONS?
Here are the most common questions we get from our customers, Hence we elaborated our FAQ to ensure you find answers as quick as possible.
A
Virtual Private Server (VPS)
is a virtual machine that is run on a high-performance server, alongside other virtual machines. This is made possible with the help of a special virtualizer, which allows for full VM isolation with dedicated resources.
A VPS has many uses. You can use a VPS for: running a high traffic website, running multiple applications (Docker Container, Node.js, Git,Laravel), hosting a file server, hosting a database server, hosting a game server, testing new environments, host private backups, hosting an email server, hosting a VPN server, using it as a home computer, and much more
The short answer is Yes. Due to the growth of the internet and hence the depletion of IPv4 addresses we have started providing IPv6 addresses with all our Linux and Windows VPS. For all our VPS servers you will be given an IPv4 and an IPv6 address.
In order to acquire a VPS you don't have to own a domain. Our VPSs are entitled to anyone on the internet. However if you're planning to use your VPS to host a website, then you can easily register for a domain and an SSL certification from our website.
Yes. All our Linux VPS hosting plans are based on SSDs. Unlike classic hard drives, whose performance is greatly limited by the moving mechanical parts, Solid State Drives can provide lightning-fast read and write speeds. The
SSD VPS
services provided by MonoVM use a RAID10 configuration in order to achieve speeds of up to 400,000 IOPS.
We offer VPS hosting in both Germany and France:
Yes, we provide several payment methods for your convenience. You can choose to pay using Perfect Money, make a payment with Ethereum, use PayPal for payment, process the transaction using your Credit Card, or choose USDT as your payment method.
We accept multiple cryptocurrencies as a payment gateway for our services. As soon as your crypto payment is confirmed, we will provide the services. You can
check the feedback of over 40000 customers
who used crypto payments on our platform.
Yes, you can cancel within 7 days of purchasinga service and are eligible for a full refund. However the money back guarantee is not valid for dedicated servers, domain registrations, add-on products and for all cryptocurrencies. To learn more, check our terms and conditions.
VPS hosting in France offers a range of benefits that make it an attractive choice for individuals and businesses alike. By opting for a VPS in France, you can enjoy enhanced performance, scalability, and full control over your hosting environment. With dedicated resources allocated to each user, your website or application will experience fast loading times and reliable performance. Additionally, France VPS hosting allows you to easily scale your resources as your needs grow, ensuring you only pay for what you require. With MonoVm's France VPS, you can enjoy these advantages while benefiting from their exceptional uptime guarantee and unlimited bandwidth, providing a reliable and efficient hosting solution tailored to your needs.
MonoVm's VPS in France offers a comprehensive set of features to ensure a powerful and reliable hosting experience. These features include high-speed SSD storage for optimal performance, powerful processors to handle resource-intensive tasks, and generous RAM allocations for smooth operations. With MonoVm's France VPS, you also get full root access, allowing you to customize your server environment, install custom software, and optimize performance according to your specific requirements. In terms of security, MonoVm provides dedicated firewalls, advanced intrusion detection systems, and regular backups to safeguard your data and protect against potential threats. With their 24/7 support, you can rely on MonoVm's expertise and prompt assistance whenever you need it.
Yes, MonoVm offers the option to buy France VPS with Bitcoin. As a forward-thinking hosting provider, MonoVm understands the importance of providing diverse payment options to cater to a wide range of customer preferences. By accepting Bitcoin as a payment method, MonoVm ensures a secure and convenient way for customers to purchase their France VPS hosting plans.
MonoVm's France VPS is considered one of the best VPS France options available in France. While offering competitive pricing, MonoVm does not compromise on the quality of their hosting services. By choosing MonoVm's France VPS, you can benefit from affordable hosting plans that provide the performance, reliability, and control you need for your online presence. With features such as high-speed SSD storage, powerful processors, and full root access, MonoVm's France VPS delivers exceptional value for your investment.
While MonoVm does not offer a free VPS France, they provide cheapest VPS France plans that suit various budgets. With their competitive pricing and feature-rich packages, MonoVm ensures that you receive excellent value for your investment. By choosing MonoVm's France VPS, you can benefit from the advantages of VPS hosting while enjoying the reliability, performance, and support that come with their hosting solutions.
OPERATING SYSTEMS
With all our VPS Server packages, you have the full freedom to pick your preferred operating system.
Windows Server 2019
Windows Server 2019 is the first version of the system OS rolled out under Microsoft's new long-term servicing channel (LTSC). Windows Server 2019 helps evolve data center infrastructure to achieve greater efficiency and security.
Windows Server 2016
Windows Server 2016 has been designed with a number of great features, its core foundation includes: identity management and enhanced security capabilities - to ensure your data and access to your data maintains its integrity from end-to-end.
Windows 10
Windows 10 is one of Microsoft's more recent systems, it contains a host of features, security updates, and a platform-unifying design aimed at both enterprise users and consumers.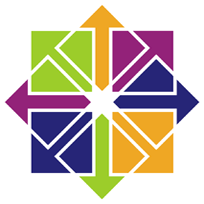 CentOS
CentOS Linux is a community-supported distribution derived from sources freely provided to the public by Red Hat for Red Hat Enterprise Linux (RHEL). Each CentOS version is maintained for up to 10 years by means of security updates. This results in a secure, low-maintenance, reliable, predictable and reproducible Linux environment.
Ubuntu
Ubuntu is a free and open-source operating system and Linux distribution based on Debian. Ubuntu is offered in three official editions: Ubuntu Desktop, Ubuntu Server and Ubuntu Core each having their own specific performances. There are new releases of Ubuntu every 6 months while the long-term support (LTS) releases occur once every two years.
Debian
Debian has access to online repositories that contain over 51,000 software packages making it the largest software compilation. Debian officially contains only free software, but non-free software can be downloaded and installed from the Debian repositories. Debian includes popular free programs such as LibreOffice, Firefox web browser, Evolution mail, GIMP image editor, and Evince document viewer.
Why Choose MonoVm's France VPS?
1. Unparalleled Uptime: MonoVm guarantees a 99.99% uptime for your France VPS server, ensuring that your website remains accessible to visitors at all times. This exceptional reliability ensures minimal downtime and maximizes your online presence.
2. Unlimited Bandwidth: With no limits on bandwidth consumption, MonoVm's France VPS allows your website to handle high volumes of traffic without incurring additional costs. Whether you're running a media-rich site, streaming content, or managing an online store, your VPS server in France can handle it all.
3. Competitive Pricing: MonoVm offers the best cheap VPS France, providing affordable hosting solutions without compromising on quality. By choosing MonoVm, you benefit from cost-effective pricing plans that suit both personal and business needs.
4. Exceptional Support: MonoVm's dedicated support team is available 24/7 to assist you with any technical queries or issues you may encounter. With their expertise and prompt response, you can rest assured that your France VPS server is in reliable hands.
France VPS hosting offers numerous advantages, including enhanced performance, scalability, full root access, and robust security. With MonoVm's France VPS, you can experience best VPS for France while enjoying unparalleled uptime, unlimited bandwidth, competitive pricing, and exceptional support. Whether you're an individual or a business, choosing MonoVm's France VPS ensures a reliable and efficient hosting solution tailored to your needs.