CHEAP KVM VPS SERVER
A
VPS
is a virtual machine created when a purposefully built server is split into multiple virtual servers. This process is called virtualization. Each one of these servers is called a VPS, hence the name, Virtual Private Server. While all virtual servers are based on virtualization, there are different ways and tools used to create VMs.
KVM stands for
Kernel-based Virtual Machine
, which is a virtualization technology built into the standard Linux Kernel. It allows you to run the kernel on the root node, making it possible to run other operating systems.
All Monovm
KVM VPS servers
are built using the latest
enterprise-grade Intel
and
Supermicro hardware components
, guaranteeing excellent performance and uptime. Thanks to our professional team of experts, we provide
24/7 technical support
through email, live chat, phone and our advanced ticketing system.
KVM VPS SERVER PRICING
KVM VPS Server Pricing refers to the cost structures associated with virtual private servers using Kernel-based Virtual Machine technology.
KVM VPS Hosting Features
Experience high-performance KVM VPS server and unlock the power of virtualization, providing your business with dedicated resources, enhanced security, and complete control over your server environment. Optimize your online presence with a scalable and reliable solution designed to meet your growing needs.
Scalability
Easily scale resources like CPU, RAM, and storage to accommodate your growing business needs without affecting your existing setup.
Customizable environments
Gain full control over your virtual server, allowing you to configure your OS, applications, and settings to match your specific requirements.
High performance
With dedicated resources, KVM hosting ensures consistent performance even during peak traffic periods, enabling optimal user experience and efficient resource utilization.
Network features
Benefit from features like dedicated IP addresses, private networking, and DDoS protection to ensure a secure and reliable online presence.
Full Virtualization
Full virtualization, made possible by KVM (Kernel-based Virtual Machine) technology, offers true hardware virtualization, allowing each virtual server to have its own dedicated resources and kernel. This results in significantly improved performance and isolation, ensuring that the activities of one virtual server do not impact the others. With dedicated CPU, RAM, and storage, KVM VPS hosting creates an environment that closely mimics a dedicated server, providing businesses with the benefits of both shared hosting and dedicated servers. The enhanced performance and isolation contribute to increased reliability, making KVM VPS hosting an ideal choice for growing businesses, developers, and demanding applications.
GET STARTED
HAVE QUESTIONS?
Here are the most common questions we get from our customers, Hence we elaborated our FAQ to ensure you find answers as quick as possible.
KVM, short for Kernel-based Virtual Machine, is an open-source virtualization technology built into the Linux kernel. It enables the kernel to function as a hypervisor, allowing multiple virtual machines (VMs) to run simultaneously on a single physical server.
Each VM operates independently with its own dedicated resources, such as CPU, RAM, and storage, and can run different operating systems. KVM ensures full virtualization and efficient resource management, making it a popular choice for VPS hosting solutions.
To use KVM, a processor with hardware virtualization extensions, such as Intel VT (Virtualization Technology) or AMD-V (AMD Virtualization), is required. These extensions provide the necessary support for running multiple isolated VMs on a single physical host.
VPS (Virtual Private Server) hosting is a web hosting solution that provides users with a virtual server environment, offering more control and resources than shared hosting. VDS (Virtual Dedicated Server) is another term used to describe a similar concept, where users get dedicated resources on a virtual server. Both VPS and VDS provide independent environments, allowing users to run their own operating systems and applications. They are cost-effective solutions that balance the benefits of shared hosting and dedicated servers, ideal for growing businesses and websites with higher resource demands.
All our
Linux based VPS
are activated Instantly! Recently we made some major changes with our infrastructure and one of the best results is the activation time. All
Windows VPS
will be activated within 2 minutes.
On the internet, the most important thing is data and we know this is a very critical issue to all our clients. To guarantee data security on our servers we are using SSD hard drives with
RAID 10
Configuration. RAID technology helps us to keep data secure even if we lose some of our SSD drives. Your data will be secured in all our VPS hosting servers
You cannot reach a bandwidth limit on Monovm VPS servers because all our VPS services come with unlimited bandwidth.
We accept multiple cryptocurrencies as a payment gateway for our services. As soon as your crypto payment is confirmed, we will provide the services. You can
check the feedback of over 40000 customers
who used crypto payments on our platform.
Yes, you can cancel within 7 days of purchasinga service and are eligible for a full refund. However the money back guarantee is not valid for dedicated servers, domain registrations, add-on products and for all cryptocurrencies. To learn more, check our terms and conditions.
OPERATING SYSTEMS
With all our VPS Server packages, you have the full freedom to pick your preferred operating system.
Windows Server 2019
Windows Server 2019 is the first version of the system OS rolled out under Microsoft's new long-term servicing channel (LTSC). Windows Server 2019 helps evolve data center infrastructure to achieve greater efficiency and security.
Windows Server 2016
Windows Server 2016 has been designed with a number of great features, its core foundation includes: identity management and enhanced security capabilities - to ensure your data and access to your data maintains its integrity from end-to-end.
Windows 10
Windows 10 is one of Microsoft's more recent systems, it contains a host of features, security updates, and a platform-unifying design aimed at both enterprise users and consumers.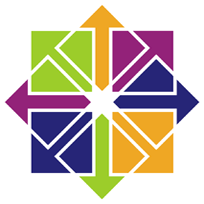 CentOS
CentOS Linux is a community-supported distribution derived from sources freely provided to the public by Red Hat for Red Hat Enterprise Linux (RHEL). Each CentOS version is maintained for up to 10 years by means of security updates. This results in a secure, low-maintenance, reliable, predictable and reproducible Linux environment.
Ubuntu
Ubuntu is a free and open-source operating system and Linux distribution based on Debian. Ubuntu is offered in three official editions: Ubuntu Desktop, Ubuntu Server and Ubuntu Core each having their own specific performances. There are new releases of Ubuntu every 6 months while the long-term support (LTS) releases occur once every two years.
Debian
Debian has access to online repositories that contain over 51,000 software packages making it the largest software compilation. Debian officially contains only free software, but non-free software can be downloaded and installed from the Debian repositories. Debian includes popular free programs such as LibreOffice, Firefox web browser, Evolution mail, GIMP image editor, and Evince document viewer.
Popular Blogs
Check out our Knowledgebase. We provide you with the latest tech updates, relevant news, and in-depth tutorials, as well as explanations of how things work.