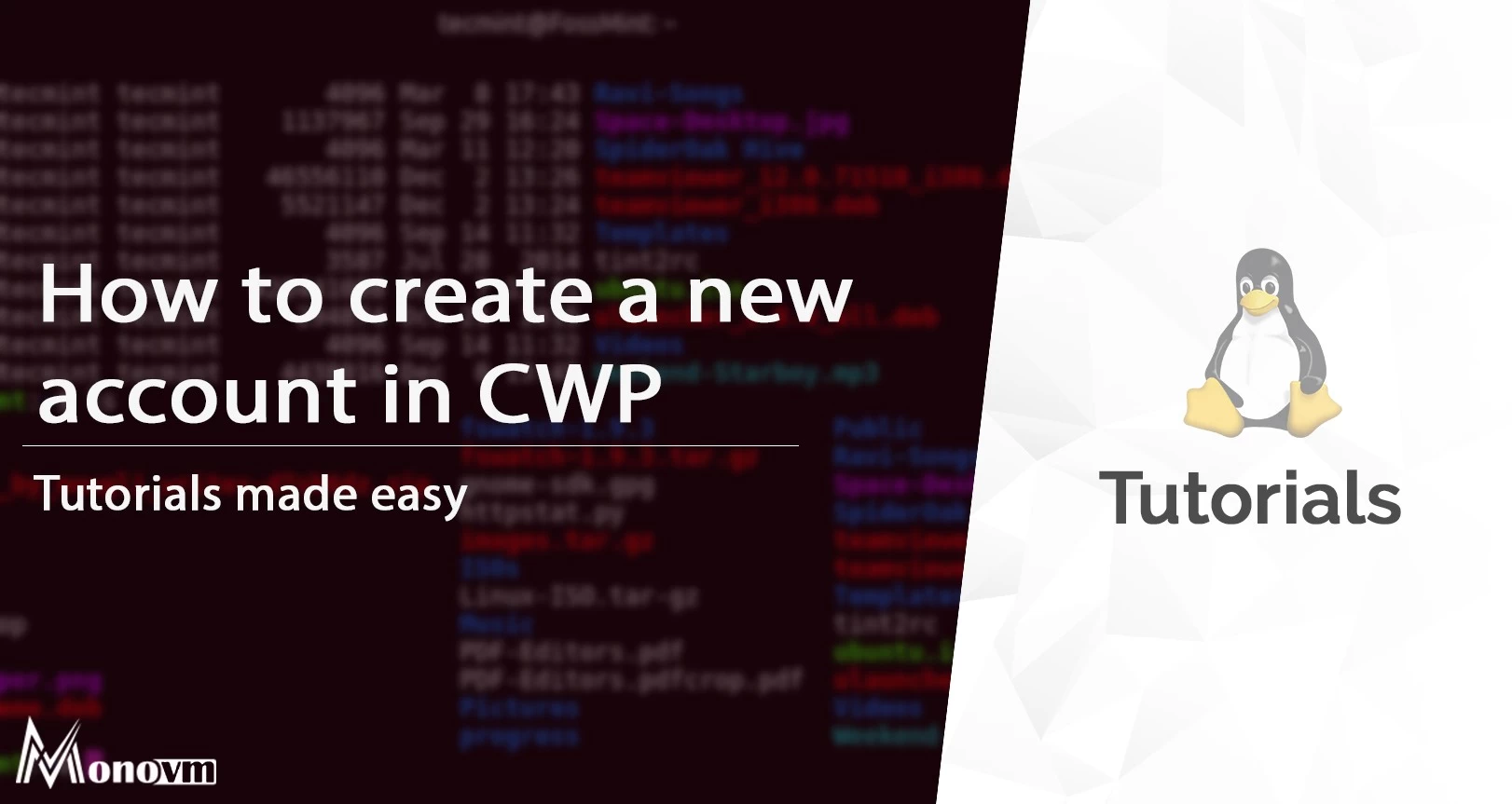 How to Create a New Account in CWP
In this article, we will be explaining to you how to set up the first user and domain in Centos Web Panel. Let's get straight to the process.
Navigate to User Accounts --> New Account 
Here enter the Domain name, Username, Password, Package(Create package in CWP), Inodes limit, etc.
Click the Create button
Now you can access the new account. To edit the account at a later time, go to User Accounts-> List Accounts. 
Here is an article about how you can install CWP on CentOS Linux server:
https://monovm.com/blog/how-to-install-centos-web-panel-in-centos/