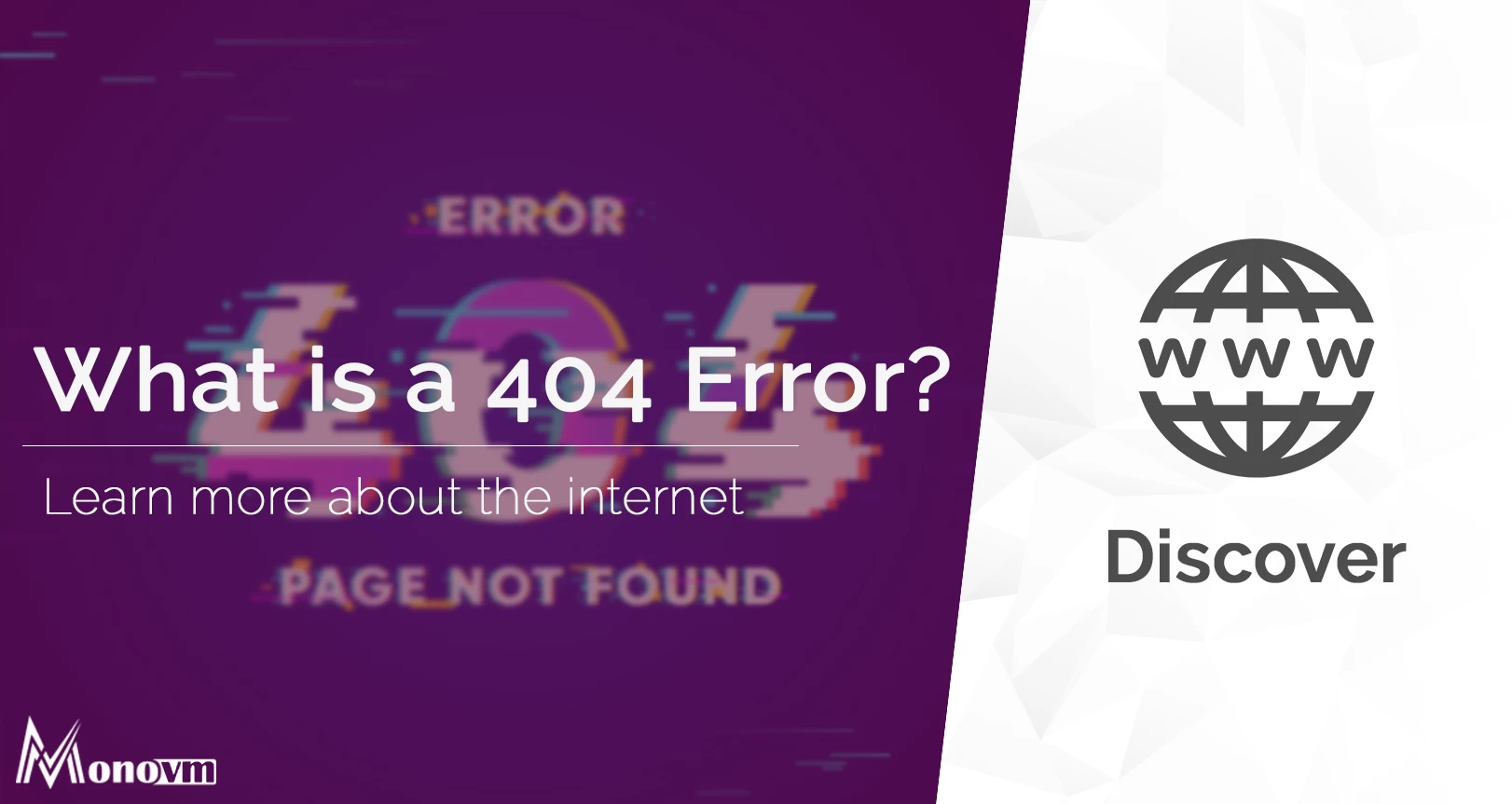 List of content you will read in this article:
HTTP 404, 404 Not Found, 404, 404 Error, Page Not Found, or File Not Found error message is related to a Hypertext Transfer Protocol (HTTP). It is a standard response provided by the system.
The error 404 not found is the HTTP status code that you encounter when the browser is unable to locate the requested file. This indicates that the designated browser somehow communicated with the requested server, but the provided server is not able to supply the requested file. One reason might be that the file must be missing. Also, when the server does not want to reveal the requested information due to privacy and security concerns, you encounter this error.
When you get the HTTP status code 404 not found as a response, it indicates that the server cannot find the requested resource. This indicates that there may be an issue regarding the hosting service or the domain name system (DNS) configuration settings. Also, the links that direct to the 404 page are referred to as dead or broken links.
Another significant thing to note is that this error may have a negative impact on your website's visitors. Also, this error may affect your website's search engine optimization (SEO) and rank negatively. The reason for this is that dead or broken links prevent search engines from crawling your website.
Luckily, website owners can fix the 404 error, as this issue is client-side. So, this article aims to help you to fix the 404 error. But before that, let us have a glance at the 404 error and its causes.
What is the 404 Error?
The 404 error is a client-side error and indicates that the requested web page cannot be found on the server or the server is not willing to expose the requested web page. However, this error does not indicate whether the absence of the requested resource is permanent or temporary.
In simple terms, whenever a client visits a website, he is able to connect with the server successfully but is not able to find the actual resource. For instance, consider that a user is trying to access monovm.com/your-post. But there is no such web page 'your-post' available. In such a scenario, the user encounters the error 404 not found.
This means that the server is working fine, but there is no resource available as requested by the user. Not only the unavailability of posts or pages causes this error, but also the missing of any asset, such as an image file, JavaScript file, or CSS, can cause this error.
Causes of the Error 404 Not Found
There are many reasons for error 404 to occur. The following are a few major causes for the error 404 not found:
Deleted or Moved Page: When s page's content is deleted or moved without fixing the broken link, the users get a 404 error when they access this page.
DNS Setting Issue: Your visitors get this issue when the domain is directed to the wrong DNS address.
Missing Asset: As discussed earlier, one of the major causes of this error is the missing of assets, such as a JavaScript file, CSS file, or image.
Caching Issue: There may be a case where a browser caches the 404 error page rather than the page's content. So, when the page is serving another user, and you are accessing it at the same time, you get the 404 error.
Mistyped URL: If you enter the wrong URL of the web page in the address bar, you get the 404 error.
You can encounter the error 404 not found on any browser. However, the only difference is that it may look somewhat different in different browsers.
Here are the variations of the 404 error:
"Error 404"
"404 Not Found"
"HTTP Error 404"
"Not Found"
"Page Not Found"
"The requested URL was not found on this server."
"The page cannot be found"
"We can't find the page you're looking for."
"The requested URL /~ was not found on this server. That's all we know.
How to Fix the Error 404 Not Found? Ways to Resolve the 404 Error
Some 404 problems on your website are more likely to go undetected. It's normal to have a few broken links before you start to worry. On most websites, a 404-page Not Found error will appear sooner or later. You should always focus on tracking and fixing, though. Correction of mistakes is critical to prevent consumers from encountering the error as fast as feasible.
Let us now focus on the major part: How to fix the error 404 not found.
1.    Reload the Page
One of the simplest reasons for the 404 error to occur is the request web page not being loaded properly. So, the simple solution is to reload or refresh the page. Simply press the refresh option in your browser or hit the F5 button on your keyboard.
2.    Check the URL
As we have discussed earlier, mistyped URL is one of the most common causes for the error to occur. Whether you enter the URL manually or is directed via a link, it is always better to check the URL. Whether you entered the URL or someone else did, there is a possibility that there is a mistake.
Besides the spelling mistakes, there are also chances that you may miss out on the forward slashes or misplace them in the URL. So, you need to be very careful while entering the URL.
3.    Go Back Through the Directory Levels
Let us consider an example to understand. Suppose your URL has a structure as follows:
monovm.com/Directory1/Directory2/Directory3
If this URL generates the 404 error, check whether the requested page is linked to the previous directory level, i.e., monovm.com/Directory1/Directory2. Even if the desired page is not available in this directory, you can again shift to the previous directory and look for the page there.
However, there may be a case where you move back to the previous directories and eventually come back to the home page. If this happens, you can simply opt for other tips.
4.    Leverage a Website's Search Function
Many websites provide a search function in order to make it easy for visitors to find what they are looking for. If a website whose page you want to retrieve provides a search function, enter the specific keywords into the search bar and find out the desired page.
5.    Delete Browser Cache and Cookies
If you are able to access a certain web page from another device, and you get the 404 error only while accessing that page on your device, the problem is with your browser. Make sure to delete all cache and cookies for that particular website. Doing this may help you get rid of the error.
6.    Use Incognito Mode
The Incognito mode does not save any cache and cookies. So, when you try to access the desired web page in Incognito mode, you may get a new version of the web page.
How to Identify 404 on Your Own Website?
As a website, it is important to prevent 404 pages on your website from being free of its negative effect on SEO and ranking. Here are a few tools that help you identify broken or dead links on your website, as well as all broken external links that you have on your website.
Google Search Console (formerly known as 'Google Webmaster Tools): With Google Search Console, you can easily find out broken links on your website. Google displays all 404 pages, where you can correct them easily.
Dead Link Checker: This tool is one of the most useful ones for detecting 404 pages. Simply enter the URL of the website, and the tool displays all the error pages, along with the status code and URL. The tool also provides you with the flexibility to inspect either a single web page or a whole website.
W3C Link Checker: This tool works similarly to the Dead Link Checker. You just need to enter the URL, and the rest is managed by the tool. As this link checker inspects every page of a website, it may take a longer time compared to other tools.
Creating a 404 Error Page for Your Website
While an error on your site is not ideal, you can turn a negative into a positive. Many companies get creative with their 404 pages. Just don't forget to stick to your core color scheme — a 404 page is a great opportunity to showcase your brand's personality and make an impression on visitors. You could even incorporate links to other helpful content and resources or a call to action to help get the visitor on their way.
When a website's URL cannot be located, several content management systems (CMS), including WordPress, Joomla, and Drupal, automatically create a 404 error page. The HTTP 404 page is really a straightforward standard error message. However, the majority of them can be customized using unique CMS extensions.
If your CMS doesn't give you the option of creating or changing your 404 pages, or if your website is solely based on HTML, PHP, etc., it will prove a bit more complicated. You can create an error page as follows:
Creates an error page in the root directory ("404.html" or "404.php") (if one isn't already present).
In the root directory, type 'ErrorDocument 404 /404.html' to open the .htaccess file (or create one if required) and save your modification. This code generates the error page.
Try to access an inaccessible web page, and the 404 message error will hopefully be shown in the browser to see whether it works.
 Conclusion
This was all about the 404 error not found. You get this error when the server is not able to locate the requested web page or is not willing to expose the information due to security and privacy. There are many causes for this error to occur, as listed in the article.
As this error is client-side, you can fix it even though it is critical sometimes. However, you can use the aforementioned ways to resolve this error and access the desired web page or website.
We hope this article has helped you resolve your issue of the 404 error. If you have any suggestions regarding this article, feel free to share them in the comments section.
People are also reading: