Get Dedicated Server With Full Control And Freedom
Looking for a robust and flexible dedicated server for your business? Look no further than Monovm - offers free DDoS protection, unlimited bandwidth, and ultimate disk space with reliability, performance, and support in mind.
We are known to offer cheap dedicated server, which ensures the strictest security, compliance, and privacy that make your single-tenant exclusive hosting environment ideal for I/O intensive along with mission-critical applications. Even with such low pricing, we can deliver advanced features, including- redundant power, network, and security systems to make certain that your server remains LIVE 24/7. Additionally, our servers anticipate 100% network uptime SLA to deliver a reliable dedicated server hosting experience for your business. We also assure, you get 100% uptime and unlimited bandwidth along with the redundancy of resources with customized hosting, designed as a future-ready virtualization service.
Our Dedicated Server Assured
Better CPU & Power Efficiency
100% Network Uptime
Industry-Leading Hardware Options
Ultrafast Fast Reboots
Data Protection & Reliability
State-of-the-art Global Network
Unmetered Bandwidth
Our data center facility is certified, ensuring that our processes meet the strictest hosting standards.
SKIRTA SERVERIO KAINŲ
Galite užsisakyti dedikuotą serverį, kad yra rekomenduojamas mūsų specialistai yra skirtos, kad atitiktų geriausią našumą ir efektyvumą.
Kodėl MonoVM serveriai?
Mūsų komanda nuolat dirba link mūsų paslaugų kokybei gerinti. Tai suteikia keletą labai svarbių privalumų mūsų dedikuoti serveriai.
Nėra sąrankos mokestis
MonoVM turi savo infrastruktūrą ir serverių techninės įrangos leidžia mums teikti dedikuoti serveriai be jokių pridėti išlaidas.
Visas Prieiga
Mes teikiame pilną administratorius ir roota su visais mūsų Windows ir Linux serveriai. Jokios papildomos programinės įrangos ir valdymo plokštės gali būti įdiegta į jūsų prašymą.
keliose vietose
MonoVM serveriai talpinami į pirmuosius pasaulio klasės duomenų centrų daugiau nei 10 vietų visame pasaulyje. Mes leidžiame jums nuspręsti kuris atitinka jūsų poreikius.
Gauti paramą per 15 minučių
Mūsų palaikymo komanda susideda iš specialistų programinės įrangos ir aparatūros susijusių problemų, kurios padeda mums suteikti Jums su dideliu paramos kokybę.
Specializuotas serveris
Why us to buy a dedicated server? We are experienced and offering high-quality unmanaged dedicated servers from our data center for years. When you rent a server from us, it means you're going directly to the source, where power systems to cooling, network, racks, switches, and servers will be installed by us only.
We are more than happy to offer customized dedicated solutions based on your requirements so that you can enjoy an ideal blend of performance, reliability, and affordability to meet your exact business's objectives. Our dedicated solutions can help to accommodate any kind and size of the application; hence with us you can get a scalable hosting environment to launch your applications.
We're ready to hear more about your next dedicated server hosting project, so call us today and learn more about how we can help you.
PRADĖTI
Turite klausimų?
Here are the most common questions we get from our customers, Hence we elaborated our FAQ to ensure you find answers as quickly as possible.
Tai yra interneto prieglobos tipas, kuriame klientas yra suteikta visą serverį nesidalydami išteklius.
Po apmokėjimo patvirtinimo, serveris bus jūsų dispozicijoje neviršijant vieno iki penkių darbo dienų.
MonoVM valdo visas saugumo priemones, optimizuoja savo serverio greičiu, naudojant geriausius aparatūros ir valdo programinės įrangos įrenginių jūsų prašymu.
Mes turime įvairių rūšių specializuotų serverių paketus mūsų svetainėje. Bet jei konfigūracija norite sąraše nėra mūsų svetainėje arba norite pakeisti kai kuriuos serverius specifikacijas, Taip, tai įmanoma.
Platus operacinių sistemų yra būti įdiegta mūsų ekspertai Jums pageidaujant.
Monovm dedicated server configurations are designed to suit professional needs. Depending on your usage, you might need more RAM, bigger storage space or higher capacity. If you have a problem selecting the proper configuration, feel free to ask us from the live chat, we will guide you through the best option.
Yes. You can change the components or model of your server at any time. The price will vary depending on the upgrades, but there are no other additional charges.
Yes, you can choose the operating system from our OS list or install your custom OS. You will have direct access to your server, letting you control the server from the comfort of your home.
The main advantages of bare metal servers are better performance for specific tasks, configuration flexibility, and freedom to create custom solutions.
Yes, you can choose the data centre to host your bare-metal server. We highly recommend selecting a data centre that is geographically close to your primary customer and user base for the best results.
Operacinė sistema
Su visais mūsų Tvarko Serveris paketus mes suteikiame jums galimybę pasirinkti pageidaujamą operacinę sistemą.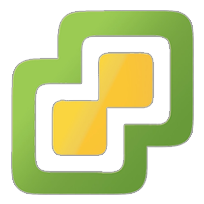 "VMware ESXi
"VMware ESXi yra verslo klasės, tipo 1 Hypervizoriaus sukūrė VMware diegti ir aptarnauti virtualias kompiuterius. Kaip tipo 1 hypervisor, ESXi nėra programa, kuri yra įdiegta operacine sistema, bet vietoj to ji yra integruota su gyvybiškai svarbių OS komponentų. Mes pateikti VMware 6, 6.5 ir 6.7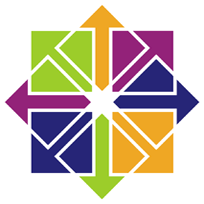 Centos
Centos Linux distribucija yra stabili, nuspėjama ir lengvai valdomas platforma kilęs iš "Red Hat Enterprise Linux šaltinių. Tai Linux distribucija, kuri teikia nemokamą, verslo klasės, bendruomenės remiamų skaičiavimo platformą funkciškai suderinama su jos tiekėjų šaltinis, Red Hat Enterprise Linux. Mes teikiame CentOS 6,7 64 bitų.
ubuntu
Ubuntu yra nemokama ir atviro kodo operacinė sistema ir Linux distribucija pagrįsta Debian. Ubuntu yra gaminamas Canonical kas teikia nemokamą užtikrintas saugumo atnaujinimus ir paramą kiekvienos išleidimo Ubuntu, pradedant nuo išleidimo dienos iki išleidimo pasiekia predesignated pabaigą netinkamų (EOL) dienos. Mes teikiame Ubuntu 14.04 LTS, 16.04 LTS ir 18.04 LTS
debian
Debian yra Unix kompiuteris operacinė sistema, kuri susideda vien tik iš laisvos programinės įrangos, ir pakuojami pagal dalyvaujančių Debian'o projektas asmenų grupei. Debian turi prieigą prie interneto duomenų saugyklų, kuriuose yra daugiau nei 51.000 programinės įrangos paketai ir yra didžiausia programinės įrangos rinkinys. Debian oficialiai yra tik nemokamą programinę įrangą, bet mokama programinę įrangą galima atsisiųsti ir įdiegti iš Debian saugyklų. Mes pateikti Debian'o 7, 8 ir 9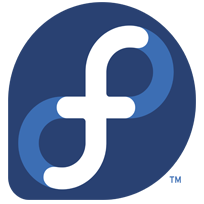 minkšta fetrinė skrybėlė
"Fedora yra Linux distribucija sukurta Bendrijos remiamas Fedora Project ir rėmė" Red Hat ". "Fedora yra programinę įrangą, platinamą pagal įvairius nemokama ir atviro kodo licencijas ir siekia būti ant priekinio krašto tokių technologijų. Mes teikiame Fedora 27 ir 28.
Windows server
"Windows Server yra prekinis ženklas serverių operacinių sistemų grupės išleistas" Microsoft ". Ji apima visas "Windows" operacines sistemas, kurios yra firminių " " Windows Server ", bet ne bet koks kitas" Microsoft "produktų. Jis leidžia jums tiek veidrodį ir maršruto eismo naujiems ir esamiems virtualių prietaisų. Mes teikiame Windows Server 2008, 2012, 2016 ir 2019 (netrukus).
Mūsų dedikuotų serverių paketai ateiti su funkcijų gausos, kurios skirtos galutiniam kliento komforto.
Aukštos klasės įmonė įranga
Visi MonoVM Serveriai remiasi "Intel" ir SUPERMICRO įmonės aparatinė įranga, kuri atneša didelį stabilumą ir visišką efektyvumą mūsų metalinis serverių.
Geriausias pasirodymas
Visi MonoVM serveriai remiasi DDR4 ir ECC RAM, kad rezultatai neprilygstamą efektyvumą.
Tiesioginis IPMI prieiga
Nuolatinė IPMI ir valdymo prieigą prie jūsų serverio įdiegti reikiamą OS, Power Options ir tt
Įperkamos Kainos
Priimtinomis ir prieinamomis kainomis už visas paslaugas, kartu su keliais mokėjimas vartai variantų duos jums lengvai ir pavers malonia patirtimi.
OS Paruošta
Visi serveriai bus teikiama su Jūsų pageidavimus OS. Galite pasirinkti OS jums reikia svyruoja nuo visų naujausių Windows Server versijos ir Linux distribucijų.
Garantuotas Pasiekiamumas
Dėl MonoVM viršininkas įrangos ir infrastruktūros mes žada 99,99% uptime.
lankstus infrastruktūros
Mes suteikti jums laisvę pritaikyti savo dedikuotą serverį su aparatūros, OS ir programinės įrangos jums reikia.
Next-Gen saugojimo įrenginiai
Paprašius, kad aukšto rpm HDD gali būti pakeistas įmonė klasės SSD, teikti aukščiausios apkrovos kartus. Visi mūsų saugojimo priemonės, prekės vėl konfigūruojamas RAID 10 masyvą.