Get Dedicated Server With Full Control And Freedom
Looking for a robust and flexible dedicated server for your business? Look no further than Monovm - offers free DDoS protection, unlimited bandwidth, and ultimate disk space with reliability, performance, and support in mind.
We are known to offer cheap dedicated server, which ensures the strictest security, compliance, and privacy that make your single-tenant exclusive hosting environment ideal for I/O intensive along with mission-critical applications. Even with such low pricing, we can deliver advanced features, including- redundant power, network, and security systems to make certain that your server remains LIVE 24/7. Additionally, our servers anticipate 100% network uptime SLA to deliver a reliable dedicated server hosting experience for your business. We also assure, you get 100% uptime and unlimited bandwidth along with the redundancy of resources with customized hosting, designed as a future-ready virtualization service.
Our Dedicated Server Assured
Better CPU & Power Efficiency
100% Network Uptime
Industry-Leading Hardware Options
Ultrafast Fast Reboots
Data Protection & Reliability
State-of-the-art Global Network
Unmetered Bandwidth
Our data center facility is certified, ensuring that our processes meet the strictest hosting standards.
Dedicated server PRICING
U kunt een dedicated server die worden aanbevolen door onze experts zijn ontworpen om de beste prestaties en efficiëntie te voldoen bestellen.
Waarom MonoVM dedicated servers?
Ons team is voortdurend werken aan een verbetering van de kwaliteit van onze dienstverlening. Dit geeft een aantal zeer belangrijke voordelen voor onze dedicated servers.
Geen setup kosten
MonoVM beschikt over een eigen infrastructuur en server hardware waardoor we dedicated servers, zonder toe te voegen op de kosten.
Volledige toegang
Wij bieden volledige administrator en root-toegang met al onze ramen en Linux dedicated servers. Eventuele aanvullende software en bedieningspanelen kunnen worden geïnstalleerd op uw verzoek.
Meerdere locaties
MonoVM dedicated servers worden gehost in 's werelds eerste klasse datacenters in meer dan 10 locaties over de hele wereld. We laten beslissen welke voldoet aan uw wensen.
Ondersteuning vragen binnen 15 Minutes
Ons support team bestaat uit professionals in software en hardware gerelateerde problemen die ons helpt u te voorzien van een ongeëvenaarde ondersteuning kwaliteit.
dedicated Server
Why us to buy a dedicated server? We are experienced and offering high-quality unmanaged dedicated servers from our data center for years. When you rent a server from us, it means you're going directly to the source, where power systems to cooling, network, racks, switches, and servers will be installed by us only.
We are more than happy to offer customized dedicated solutions based on your requirements so that you can enjoy an ideal blend of performance, reliability, and affordability to meet your exact business's objectives. Our dedicated solutions can help to accommodate any kind and size of the application; hence with us you can get a scalable hosting environment to launch your applications.
We're ready to hear more about your next dedicated server hosting project, so call us today and learn more about how we can help you.
BEGIN
VRAGEN HEBBEN?
Here are the most common questions we get from our customers, Hence we elaborated our FAQ to ensure you find answers as quickly as possible.
Het is een soort van internet hosting, waarbij de klant een volledige server wordt gegeven zonder dat het delen van middelen.
Bij de bevestiging van de betaling, zal de server worden tot uw beschikking binnen een tot vijf werkdagen.
MonoVM beheert alle veiligheidsmaatregelen, optimaliseert de snelheid van uw dedicated server met behulp van de beste hardware configuraties en beheert software-installaties op uw verzoek.
We hebben verschillende soorten dedicated server pakketten op onze website. Maar als de configuratie die u wilt niet op onze website staat vermeld of u wilt een aantal specificaties van de servers te veranderen, Ja, het is mogelijk.
Een grote verscheidenheid aan besturingssystemen zijn beschikbaar door onze experts te worden geïnstalleerd op uw verzoek.
Monovm dedicated server configurations are designed to suit professional needs. Depending on your usage, you might need more RAM, bigger storage space or higher capacity. If you have a problem selecting the proper configuration, feel free to ask us from the live chat, we will guide you through the best option.
Yes. You can change the components or model of your server at any time. The price will vary depending on the upgrades, but there are no other additional charges.
Yes, you can choose the operating system from our OS list or install your custom OS. You will have direct access to your server, letting you control the server from the comfort of your home.
The main advantages of bare metal servers are better performance for specific tasks, configuration flexibility, and freedom to create custom solutions.
Yes, you can choose the data centre to host your bare-metal server. We highly recommend selecting a data centre that is geographically close to your primary customer and user base for the best results.
Besturingssysteem
Met al onze managed dedicated server pakketten geven wij u de kans om uw favoriete besturingssysteem te plukken.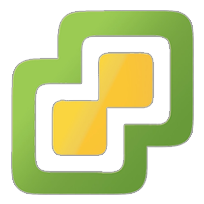 VMware ESXi
VMware ESXi is een enterprise-class, type 1 hypervisor is ontwikkeld door VMware voor de implementatie en het dienen van virtuele computers. Als een type 1 hypervisor, ESXi is niet een software applicatie die op een besturingssysteem is geïnstalleerd, maar in plaats daarvan is geïntegreerd met vitale OS componenten. Wij bieden VMware 6, 6,5 en 6,7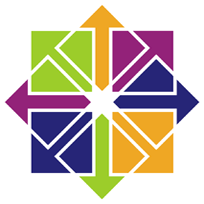 CentOS
De CentOS Linux-distributie is een stabiele, voorspelbare en eenvoudig te beheren platform afgeleid van de bronnen van Red Hat Enterprise Linux. Het is een Linux- distributie die een gratis, enterprise-class, community ondersteund computerplatform functioneel verenigbaar is met zijn upstream bron, Red Hat Enterprise Linux biedt. Wij bieden CentOS 6,7 64 bit.
Ubuntu
Ubuntu is een gratis en open source besturingssysteem en Linux-distributie gebaseerd op Debian. Ubuntu wordt geproduceerd door Canonical die een kosteloze gegarandeerde security updates en ondersteuning voor elke versie van Ubuntu, vanaf de release datum en tot de release zijn vooraf aangewezen end-of-life (EOL) datum bereikt. Wij bieden Ubuntu 14.04 LTS, 16.04 LTS en 18.04 LTS
Debian
Debian is een Unix-achtig besturingssysteem van de computer die is volledig samengesteld uit vrije software, en verpakt door een groep van personen die deelnemen aan het Debian Project. Debian heeft toegang tot online repositories dat meer dan 51.000 softwarepakketten is daarmee de grootste software compilatie bevatten. Debian officieel bevat alleen gratis software, maar betaalde software kan worden gedownload en geïnstalleerd vanaf de Debian repositories. Wij bieden Debian 7, 8 en 9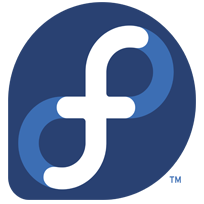 Fedora
Fedora is een Linux distributie, ontwikkeld door de community ondersteunde Fedora Project en gesponsord door Red Hat. Fedora bevat software die wordt verspreid onder verschillende gratis en open-source licenties en heeft als doel om op de voorrand van dergelijke technologieën. Wij bieden Fedora 27 en 28.
Windows server
Windows Server is een merknaam voor een groep van server-besturingssystemen uitgebracht door Microsoft. Het bevat alle Windows-besturingssystemen die worden gebrandmerkt " Windows Server ", maar geen andere Microsoft-product. Hiermee kunt u zowel de spiegel en route verkeer aan nieuwe of bestaande virtuele appliances. Wij bieden Windows Server 2008, 2012, 2016 en 2019 (binnenkort).
Onze dedicated server pakketten komen met een veelheid aan functies die zijn gericht op het ultieme comfort van de klant.
High End Enterprise Hardware
Alle MonoVM dedicated servers zijn gebaseerd op de Intel en Supermicro enterprise hardware die hoge stabiliteit en volledige efficiency brengt aan onze bare metal servers.
Beste optreden
Alle MonoVM dedicated servers zijn gebaseerd op DDR4 en ECC RAM dat resulteert in ongeëvenaarde prestaties.
Directe toegang IPMI
Permanente IPMI en het beheer van de toegang tot uw dedicated server om de benodigde OS, power-opties, etc. installeren
Betaalbare prijzen
Redelijke en betaalbare prijzen voor alle diensten samen met meerdere betaling gateway opties zullen u een gemakkelijke en plezierige ervaring te geven.
OS Ready
Alle dedicated servers zal worden voorzien van het OS van uw voorkeur. U kunt de OS die u nodig hebt, variërend van de nieuwste Windows server versies en Linux-distributies.
gegarandeerde Uptime
Vanwege MonoVM de superieure hardware en infrastructuur beloven we een uptime van 99,99%.
flexibele infrastructuur
Wij bieden u de vrijheid om uw dedicated server aan te passen met de hardware, besturingssysteem en de software die u nodig hebt.
Next-gen opslagapparaten
Op verzoek van de high-rpm harde schijven kunnen worden vervangen met enterprise klasse SSD's, het leveren van superieure laadtijden. Al onze opslag bedenkt opnieuw geconfigureerd in RAID 10-array.