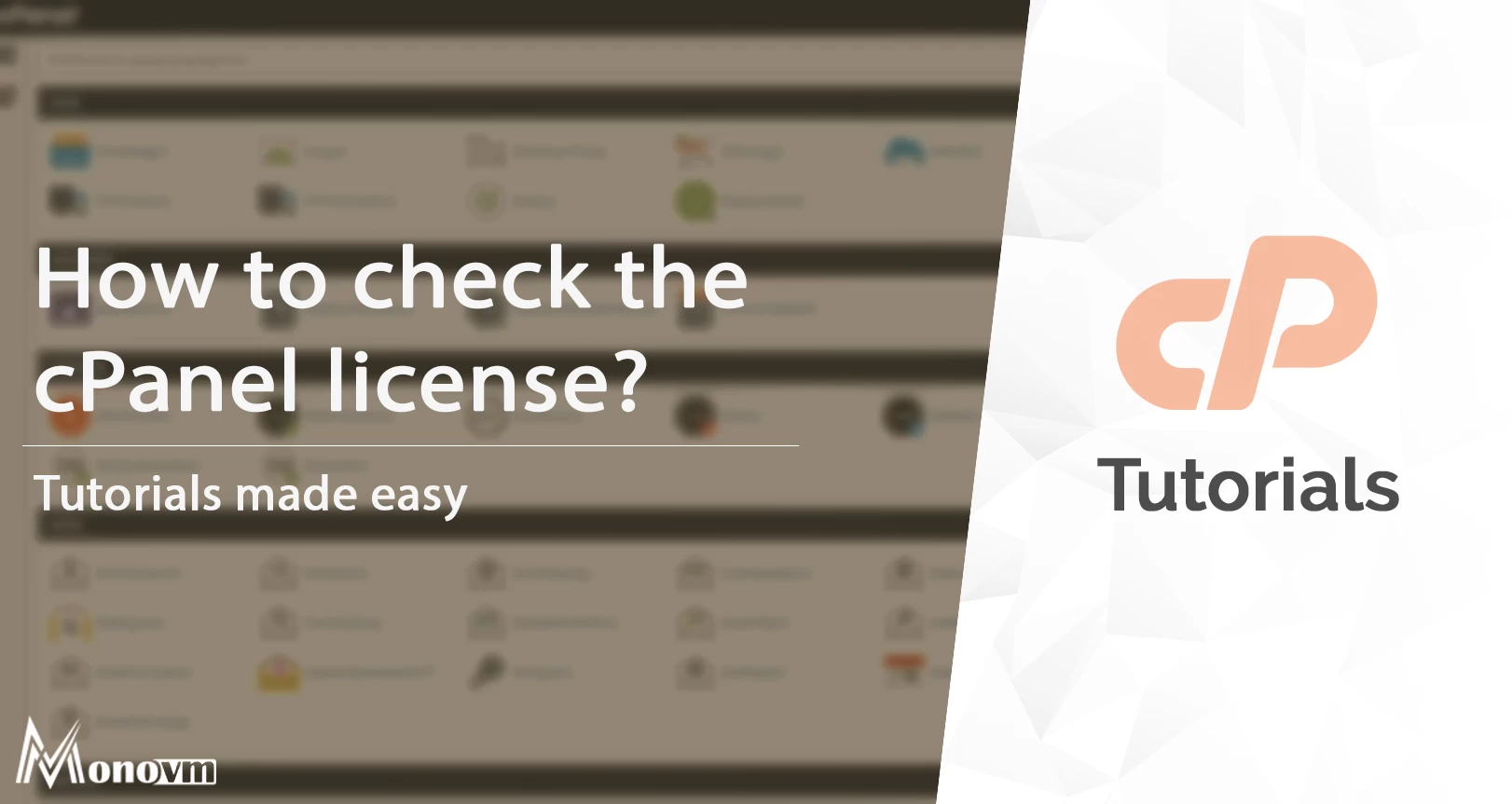 List of content you will read in this article:
If you're running a cPanel server, it's important to make sure that your license is active and up to date. A cPanel license allows you to access the latest features and updates for your server, and keeping your license active ensures that your server stays compliant with the latest security standards.
How to check cPanel/WHM license
there are 3 methods to verify and check if your license is valid or not.
Method 1:
To find your license information, go to the cPanel login page and enter the username and password that you created when you installed cPanel. If you want to know if your license is active or not, go to the Licenses tab on the cPanel dashboard. The license expiration date will be shown in the License Status column of this table.
Method 2:
To check cPanel license status, follow the below steps
open www.verify.cpanel.com URL in your browser
Enter your domain or your server IP to check the license status
Click the "verify license " button
Now you can see the status of the purchased license
Method 3:
Another way to check if your cPanel license is active is by running a command in SSH. First, log into your server via SSH as the root user. Then, run the following command:
/usr/local/cpanel/cpkeyclt
If your license is active, you should see a message that says, "Successfully verified existinglicense." If your license has expired, you'll see a message saying "No such file or directory" instead. In this case, you'll need to renew your license.
How to activate the cPanel license
If your cPanel license is no longer active, you can follow the steps below to reinstall it. Note that this will require root access to your server.
1. Log in to your server via SSH as the root user.
2. Run the command '/scripts/check_cpanel_license --force' to check if your cPanel license is still active.
3. If the output of the command above says that your license is no longer active, you can run '/scripts/reinstall_cpanel_license' to reinstall your cPanel license.
4. Once the process is complete, you should see a message saying that your cPanel license has been successfully installed.