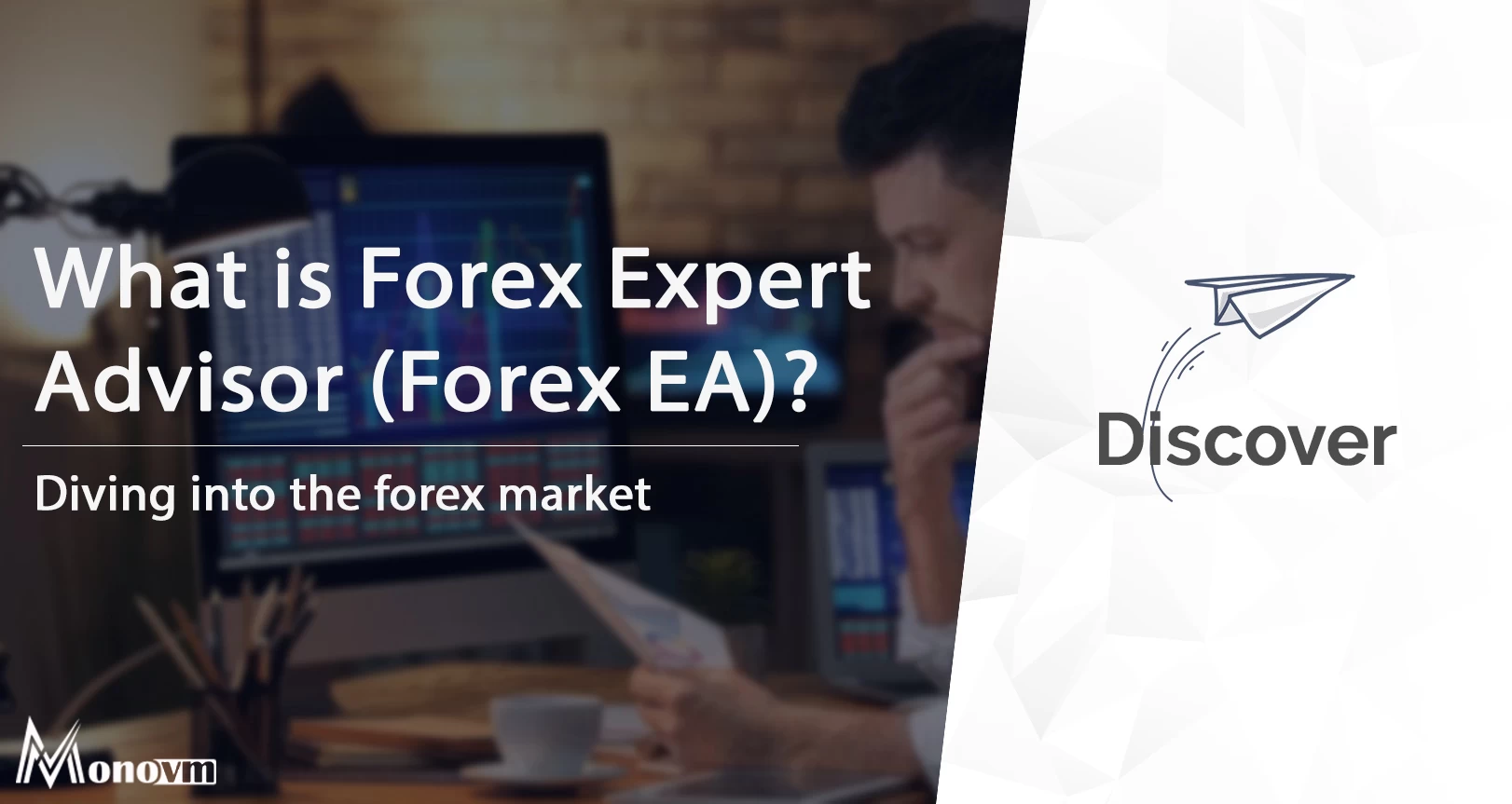 List of content you will read in this article:
An Expert Advisor (EA) is a software application that provides automated, rules-based trading strategies in the financial markets. EAs work by trading stocks or other tradable instruments after analyzing market data and making decisions based on programmed assumptions, according to some predetermined criteria. In this article, we'll teach you about what an Expert Advisor is, how it works, and how to keep it online for you to use.
What is Forex Expert Advisor?
An Expert Advisor, or EA, is a type of software that helps traders automate their trading decisions. EAs are programmed to follow a set of pre-determined rules and can trade on behalf of the trader around the clock. This can free up the trader's time so that they can focus on other aspects of their trading strategy, or simply enjoy some free time while the EA does the work for them.
EAs are not without their risks, however. If an EA is not well-coded, it can cause problems such as placing orders that the trader did not intend, or missing out on good opportunities because it was not programmed to take them. It is therefore important to choose an EA carefully and to monitor its performance closely.
If you are thinking of using an Expert Advisor, or already have one in operation, there are a few things you can do to help keep it running smoothly. First, make sure that your computer meets the minimum system requirements for the software. Second, keep your EA updated with the latest version from the developer. Third, be sure to test your EA on a demo account before using it with real money. By following these simple steps, you can help reduce the risk of problems and ensure that your EA is working as intended.
How Does the Expert Advisor Work?
An Expert Advisor, or EA, is a piece of software that helps you automate your trading decisions. It does this by following a set of rules that you have programmed into it.
You can use an EA to trade for you automatically, or you can use it to give you trading signals that you can choose to follow or ignore. EAs can be used on their own or in conjunction with other types of trading software, such as charting platforms.
Most EAs will require some level of customization before they can be used effectively. This customization process generally involves setting parameters such as the amount of money you want to risk per trade, the types of assets you want to trade, and the timeframes you want to trade in.
Once an EA is customized to your liking, it can be left to trade on its own or it can be used to generate trading signals for you to act on. If you do choose to automate your trades using an EA, it's important to monitor its performance regularly and make adjustments as needed so that it continues to perform well.
How to Keep Your Expert Advisor Online?
If you're like most people, you probably have a lot of questions about expert advisors. What are they? How do they work? And how can you keep your expert advisor online?
Here's a quick rundown on expert advisors: they are computer programs that trade on your behalf. You can set them up to trade automatically, or you can trade manually yourself.
How do they work?
Expert advisors use algorithms to analyze the markets and make trading decisions. They take into account things like market trends, price movements, and volume. Based on this information, they will either buy or sell financial instruments on your behalf.
You can set up your expert advisor to trade automatically, or you can trade manually yourself. If you choose to trade manually, you'll need to monitor the markets closely and make decisions about when to buy and sell.
How can you keep your expert advisor online?
It's important to keep your expert advisor updated with the latest market information. You can do this by regularly checking for updates from your software provider. Additionally, you should back up your expert advisor so that you can restore it if it crashes or is deleted accidentally.
How to Create an Expert Advisor?
If you want to know how to create an Expert Advisor, there are a few things you need to understand first. An Expert Advisor, or EA, is a piece of software that is designed to trade the financial markets on your behalf. It is important to note that an EA is not a human being, but rather a computer program that is based on a set of rules that you input.
The first step in creating an Expert Advisor is to determine what your trading goals are. What do you want your EA to do? Do you want it to trade for you automatically, or do you want it to provide you with signals that you can then trade manually? Once you know what your goals are, you can begin developing the rules that your EA will use to trade.
These rules can be based on anything from technical indicators to news events. Once you have created your rules, the next step is to test them out. This can be done using historical data or by using a demo account. By testing your EA, you can see how it would have performed in the past and make adjustments as necessary.
Once you are satisfied with your EA, the next step is to find a broker that supports automated trading. Not all brokers do, so it is important to check before signing up. Once you have found a broker that supports automated trading, you will need to set up an account and deposit funds. Once your account is set up, you can then begin trading with your EA.
Conclusion
An Expert Advisor, or EA, is a type of software that can be used to automate trading decisions. EAs are designed to work with the MetaTrader platform and can be used to trade a variety of assets, including forex, futures, and stocks. While EAs can provide some advantages, they also come with some risks. It's important to understand how EAs work before using one and to take steps to protect your EA from being hacked or taken offline.