If you have ever thought of registering a domain for your business and setting up a site or contacting domains that have already been created, you need to be in touch with the WHOIS domain lookup. As you know, every registered domain name belongs to the person who registered it and it is impossible to register a duplicate one. When you want to start your site and choose a domain, you need first to see if what you want to have is free or already used. You can easily understand this with a practice called WHOIS or "Who Owns This Domain?"
Here, we are going to take a look at the WHOIS domain lookup to find out what kind of information is stored there, why it's available, and how you can use it. Keep along with us!
WHOIS
WHOIS, which is the combination of two words "who" and "is", is basically a public registration database that holds all the domains that are out there and information collected during registering a domain name or updating DNS settings.
In other words, WHOIS is a request/response-based TCP process that is used by users to obtain information from Internet services. Currently, this protocol is used for a wide range of services, which are obtaining information about the status of a domain or an Internet IP. The output of this protocol is in the form of understandable content for users.
In other words, WHOIS is a request/response-based TCP process that is used by users to obtain information from Internet services. Currently, this protocol is used for a wide range of services, which are obtaining information about the status of a domain or an Internet IP. The output of this protocol is in the form of understandable content for users.
ICANN, the International Corporation for Assigned Names and IP has been regulating and operating the WHOIS database since 1982. The WHOIS domain database includes information such as the name, address, email address, and phone number of domain owners, and interestingly, access to this information is open to the public. This database allows the original owners of the domain to be definitely and officially recognized and identified. Also, other people can contact them to repurchase and register the domain-based information.
The registered data stored in the WHOIS Outlook is kept in different locations and managed by various registries and registrars. Verisign is one of the registries that owns and operates extensions for a domain, such as .com and .net.
Search Domain Name
The first step in finding your dream name is a click away .
WHOIS SEARCH
there are a number of ways you can search the registration database. One of them is the WHOIS domain name search (WHOIS.net). Therefore, if you go to this site and you type in Facebook.com or Google.com, or the domain of your choice, it is going to show you information that is available publicly.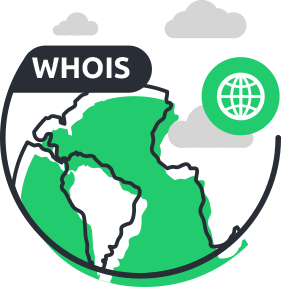 Keep your private information hidden
When it comes to the privacy of the WHOIS domain lookup tool, there are some options. When you register a domain, you want to make it private and keep some of the information withheld from the public. This a service offered by a number of domain name registrars.
However, suppose that is not a chapter selected and you just leave all the information on. In that case, everyone is going to get the address information of you or the person who registered the domain, your first name, your last name, and many more.
Therefore, your domain is displayed so that if someone needs to contact you about your domain name, the registrar acts as an intermediary and shows the requests for you to review.
We provide WHOIS protection which provides privacy protection for your domain, keeping your sensitive data safe. Because your data is as important to us as it is to you.
When you register a domain, ICANN requires registrars to provide them with your contact information (such as name, email, address, and phone number). This is then added to the Whois database. This database lists the owners of every domain name online, and it can be searched by anyone on the Internet.
Monovm WHOIS protection hides this information from spammers, marketing firms, and online fraudsters. Instead, the Whois database will display generic Monovm contact information. Why? Because Monovm cares about our clients' privacy.
Monovm Domain Registration
If you have a local business and are planning to get your product out to your customers in the area, then you should get a location based TLD for your domain. We provide domains which are location based. For example if your business is based for clients in the UK we got .co.uk or if you target Canada we provide .ca domains.
Get your domains in bulk to save money
Once you search for your domain you will see multiple options for your domain. When you will buy these domains at once we provide special discounts. The price is much cheaper than when you will buy them separately. You can try it for yourself. Search for the domain and see it for yourself.
Auto renewal feature
A domain is a user-friendly naming system that allows people to easily navigate web servers and web pages. Rather than having to type in an IP address you can just type in an assigned easy-to-remember character string, called a domain. However the domains do expire once the time period comes to an end. If you forget to renew it, then another person can get it and all your hard work is for nothing. We have included an auto renewal feature which will automatically keep the domain from expiring so that you won't have to worry about these minor details.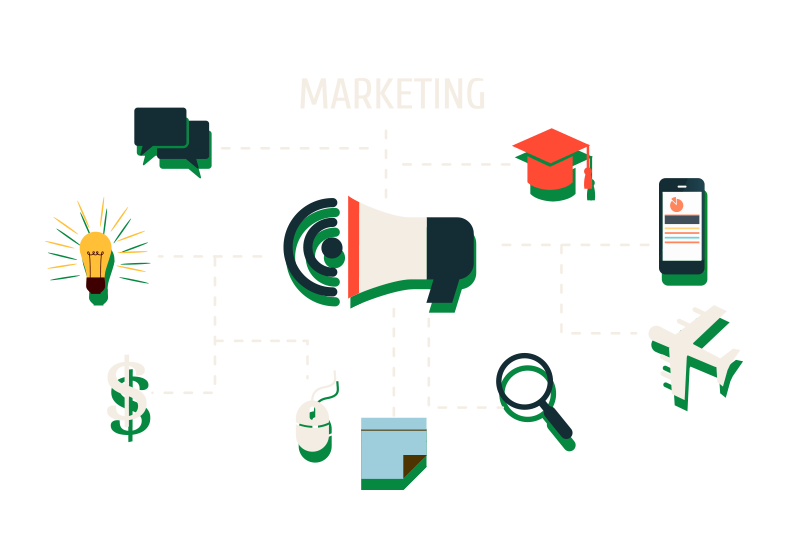 great database for business opportunities
many users find the WHOIS domain tool a great database for business opportunities. If you are looking to start an online business or start a website for your career field, you definitely need a domain name. In the beginning, you may find the domain name you want is already registered by someone else.
You can use the WHOIS domain lookup to obtain the information of the person who previously registered the domain as a contact method and finds the owner to purchase that domain.
discover the name behind any domain
The internet that we know today is a huge platform that contains almost any information you need. However, the question is where this information came from and who is behind it. With the rise of fake news, knowing the source of information is now more important than ever. WHOIS initially helped democratize the Internet as a large source of domains worldwide.
Anyone, from businesses and corporations to law enforcement and users, can access and use the WHOIS database to discover the name behind any domain or site. This way, they can more easily trust the information on that site.
Troubleshoot an email issue with a particular domain
To troubleshoot an email issue with a particular domain, you should follow the below steps:
Go to WHOIS.net.
Pull up the domain name.
Get the DNS servers that are authoritative for it.
Maybe you use nslookup to pull that specific DNS server and see what the MX record is or what the IP address should be.
Then look at your particular servers and compare these two.
If they are the same, maybe there is not a problem.
If they are different, maybe you have a DNS caching issue or something like that.
The WHOIS domain checker can be used as a troubleshooting tool. In addition, if you had some issues with abuse, or maybe a domain is emailing you a lot, or getting a lot of spam, you can go to WHOIS.net. This way, you can find the registry for that domain that facilitated the registration of that domain on the internet.
When registering a domain, the registrants must provide accurate information about themselves. These include name, address, phone number, and email address. The accuracy of this information is very important, and if you provide incorrect information when registering a domain, you increase the risk of losing your domain.
According to the ICANN: "If the domain registrant knowingly provides false information, or fails to update the information within seven days of any change, or fails to respond to an accuracy inquiry within 15 days, the domain name may be suspended or revoked."
Therefore, the WHOIS domain database contains all of the registration data such as domain name, registry domain ID, registrar WHOIS server, registrar URL, creation and expiration dates, and the registrants' personal or organizational information.
Monovm Domain Services
At Monovm we provide four different types of domain related services. Click to learn more.
Domain Renewal
You can renew your domains with up to 5 years in advance, make sure you don't lose your domain name ever again.
Domain Backorder
The domain you want is taken? Not to worry, there's still a chance to get it back to you before it expires.
Domain Transfer
Effortlessly transfer your existing domain names from other registrars to Monovm for extremely low prices.
Domain Promotion
Check the domains that are on sale right now. We took our already competitive prices and dropped them even lower on selected domains.
Some of the best WHOIS lookup and domain lookup tools :
Using the Registration Data Access Protocol (RDAP), ICANN helps you access all of the registration data you need. This is the regulator and provider of WHOIS domain checker information and the best tool to provide user-friendly and secure data access.
This is another online WHOIS checker website, which provides secure access to registration data.
When it comes to WHOIS domain lookup tools, Name.com will be one of the bests. This is a simple but powerful tool that helps you look up all information such as domain name, registry domain ID, registrar WHOIS server, registrar URL, creation and expiration dates, search WHOIS by domain name, and many more.
GoDaddy is one the most trusted domain registrar in the world, which also provides WHOIS checker services in a simple way. If you want to find information such as domain name, registrar, registrar WHOIS server, registrar URL, registrant state or province, registrant country, and registrant organization, you can use this tool whether or not have an account.
This is also a domain name registrar and web hosting company, which acts as a WHOIS lookup tool to provide all of the necessary information about DNSSEC, name servers, registrar abuse contact data, domain status, and many more.
WHOIS Use Cases
In addition to identifying the domain name registrar, using the WHOIS domain information allows network administrators and others to find and fix system problems, thereby maintaining Internet stability. Using this data, they can specify:
Domain name availability
Fight against spam or fraud
Trademark infringement detection
Increasing the accountability of domain name registrants
WHOIS domain name search is sometimes used to track and identify registrants of domains that are posting illegal content or engaging in phishing frauds. These are just a few examples of how WHOIS helps maintain a healthy Internet ecosystem. Although, ICANN is always striving to improve this system and has acknowledged that the evolution of the Internet ecosystem has created challenges for WHOIS in every area.
HAVE QUESTIONS?
In this article, we talked about the WHOIS database and everything you need to know about that. In order to have any feedback or question regarding this criteria, please let us know. Good luck!
It is very important to keep your contact information up-to-date at all times so that you receive important notifications about your domain name from your registrar. These notifications are typically sent via email, and if your email is not updated, you may not receive important notifications that are designed for your protection.
We will send you domain renewal reminders 30 days prior to your expiration date. You will be reminded multiple times during this period.
Some of your contact information associated with your domain name registration may be made publicly available in the Registration Data Directory Service. Similar to a traditional telephone directory or book, publication of registration contact information is done to allow others to contact you about your domain name or its website information, as well as for public safety reasons.
By hiding your personal information from your domain, you will have less spam, prevent domain from hijacking and avoid fraud.
Most likely your auto-renewal failed because the payment information is no longer valid. To resolve this problem you will need to update your credit card information. You may need to manually renew your domain if it is less than 15-days before expiration.
Yes, you can cancel within 7 days of purchasinga service and are eligible for a full refund. However the money back guarantee is not valid for dedicated servers, domain registrations, add-on products and for all cryptocurrencies. To learn more, check our terms and conditions.
WHOIS domain lookup is a response protocol, which is used for inquiring databases that keep information on the domain registry.
WHOIS is a public database that collects and keeps detailed information about domain owners and their contacts.
WHOIS privacy is a service that helps you to hide your information, and keep that private and withheld from the public.
The WHOIS domain database contains all of the registration data such as domain name, registry domain ID, registrar WHOIS server, registrar URL, creation and expiration dates, and the registrants' personal or organizational information.
You can quickly go to https://www.whois.com/whois and enter your desired domain name to see who is behind it. Whois.com is a free website where you can find information related to the most registered domains.
To register a domain name, you might enter your name and contact information so that you can be contacted if necessary. After registration, your information will be entered into the main database and will be placed next to the information of other domains.
If your information does not match the WHOIS results, you can contact your Registrar to change the registration data and update your information.