Search Domain Name
The first step in finding your dream name is a click away .
WHOIS SEARCH
WHOIS provides detailed information such as registrar and contact information of the party that controls the domain. Use our privacy protection to keep this information from being misused by possible third parties.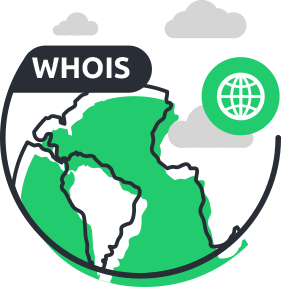 Keep your private information hidden
We provide WHOIS protection which provides privacy protection for your domain, keeping your sensitive data safe. Because your data is as important to us as it is to you.
When you register a domain, ICANN requires registrars to provide them with your contact information (such as name, email, address, and phone number). This is then added to the Whois database. This database lists the owners of every domain name online, and it can be searched by anyone on the Internet.
Monovm WHOIS protection hides this information from spammers, marketing firms, and online fraudsters. Instead, the Whois database will display generic Monovm contact information. Why? Because Monovm cares about our clients' privacy.
Monovm Domain Registration
If you have a local business and are planning to get your product out to your customers in the area, then you should get a location based TLD for your domain. We provide domains which are location based. For example if your business is based for clients in the UK we got .co.uk or if you target Canada we provide .ca domains.
Get your domains in bulk to save money
Once you search for your domain you will see multiple options for your domain. When you will buy these domains at once we provide special discounts. The price is much cheaper than when you will buy them separately. You can try it for yourself. Search for the domain and see it for yourself.
Auto renewal feature
A domain is a user-friendly naming system that allows people to easily navigate web servers and web pages. Rather than having to type in an IP address you can just type in an assigned easy-to-remember character string, called a domain. However the domains do expire once the time period comes to an end. If you forget to renew it, then another person can get it and all your hard work is for nothing. We have included an auto renewal feature which will automatically keep the domain from expiring so that you won't have to worry about these minor details.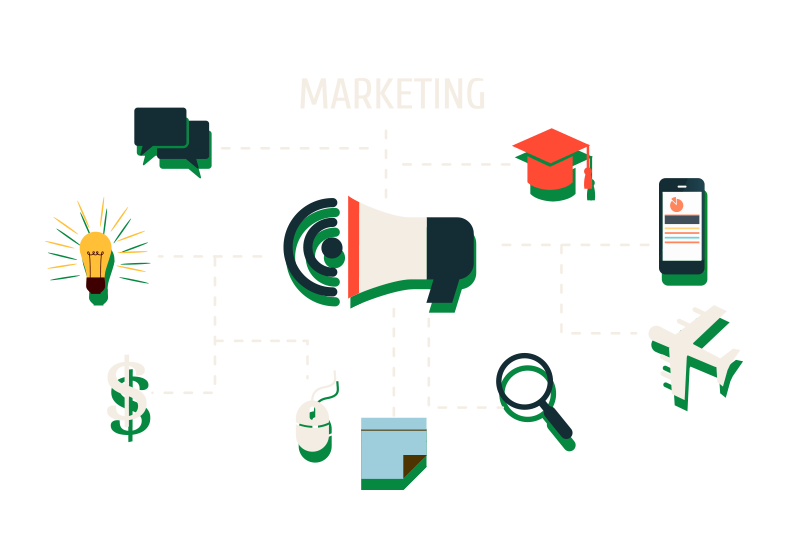 Monovm Domain Services
At Monovm we provide four different types of domain related services. Click to learn more.
Domain Renewal
You can renew your domains with up to 5 years in advance, make sure you don't lose your domain name ever again.
Domain Backorder
The domain you want is taken? Not to worry, there's still a chance to get it back to you before it expires.
Domain Transfer
Effortlessly transfer your existing domain names from other registrars to Monovm for extremely low prices.
Domain Promotion
Check the domains that are on sale right now. We took our already competitive prices and dropped them even lower on selected domains.
HAVE QUESTIONS?
Here are the most common questions we get from our customers, Hence we elaborated our FAQ to ensure you find answers as quick as possible.
It is very important to keep your contact information up-to-date at all times so that you receive important notifications about your domain name from your registrar. These notifications are typically sent via email, and if your email is not updated, you may not receive important notifications that are designed for your protection.
We will send you domain renewal reminders 30 days prior to your expiration date. You will be reminded multiple times during this period.
Some of your contact information associated with your domain name registration may be made publicly available in the Registration Data Directory Service. Similar to a traditional telephone directory or book, publication of registration contact information is done to allow others to contact you about your domain name or its website information, as well as for public safety reasons.
By hiding your personal information from your domain, you will have less spam, prevent domain from hijacking and avoid fraud.
Most likely your auto-renewal failed because the payment information is no longer valid. To resolve this problem you will need to update your credit card information. You may need to manually renew your domain if it is less than 15-days before expiration.
Yes, you can cancel within 7 days of purchasinga service and are eligible for a full refund. However the money back guarantee is not valid for dedicated servers, domain registrations, add-on products and for all cryptocurrencies. To learn more, check our terms and conditions.
All our VPS server packages come packed with a multitude of features, all designed exclusively for improved uptime, customer satisfaction and easily managed servers.
FLEXIBLE SOFTWARE OPTIONS
We provide full root or administrative access where you will have total control over your environment allowing you to install applications or host websites on your VPS.
UNMETERED BANDWIDTH
All of our VPS come with an unmetered bandwidth. No more extra fees and server downtime due to passing an allocated bandwidth limit.
FAST VPS PERFORMANCE
Using first class powerful hardware, SSD storages and RAID10 technology on our VPS servers. We assure fast and stable performance in all our servers.
MULTIPLE LOCATIONS
We provide vps from more than 20 locations: USA VPS, UK VPS, Netherlands VPS, France VPS, Canada VPS, Germany VPS.
FAST DELIVERY
We guarantee that all VPS services will be up and running in less than 2 minutes. Linux VPS will be provisioned instantly and the Windows VPS servers will be available within 2 minutes.
VMWARE HYPERVISOR
Monovm VPS services are based on a stable and powerful VMware ESXi hypervisor. We provide dedicated resources and stable performance to your virtual machine.
LIGHT-SPEED INTERNAL NETWORK
In our data centers, the internal network is based on fiber optic connections which allow for an almost zero latency.
MULTIPLE PAYMENT GATEWAYS
You can pay with credit card payments, direct bank transfer, many ewallet systems and nearly any cryptocurrency.
UPTIME GUARANTEE
We guarantee a 99.99% uptime due to our trustful enterprise network structure and unlimited traffic bandwidth provided within the world-class data centers.