BUY VPS With Monero XMR
Monero (XMR) is a privacy-focused, peer-to-peer crypto currency designed to be untraceable and anonymous. The fact that there is a method that does not record our transaction information is a great blessing in the cryptocurrency world, although not with Bitcoin, but thanks to Monero!
A transaction on the Monero blockchain cannot be tied to a particular user or real identity because the cryptocurrency is fungible. This term describes a currency each unit of which is identical and mutually interchangeable with any other unit of that currency. So while bitcoin purchased on the darknet can be distinguished from bitcoin purchased on Coinbase through blockchain transaction analysis, two separate Monero coins look exactly the same and cannot be distinguished.
To ensure this protection, Monero relies on its own blockchain. This conceals the details of all transactions. The identity of the sender and the recipient and also the amount of the transaction is all-over masked.
Monero VPS Server Plans
After extensive research, we came up with the following configurations to deliver the best performance at the lowest possible costs.
Monero VPS hosting
Our expert team of IT specialists works around the clock to provide you with top-of-the-line hosting services. The following features among many others come free of charge with our Los Angeles VPS
Full SSH Access
All Linux Server plans include full root access with an SSH port. All software and hosting control panels can be installed on it depending on the plan you choose. We always recommend using the latest, most stable version of Linux Distributions.
Windows Remote Desktop
We provide full administrator remote desktop (RDP) access with the possibility to install your own software. Our recommended operating systems are Windows Server 2012 R2, 2016 R2 and 2019.
Web Based Control Panel
During the order process, you will be provided with a choice of the control panel you desire. However, if it is not present in the list, with the help of root access to the server, you have the ability to install the control panel of your choice.
24/7 Support
Our team consists of IT professionals specialised in computer software and hardware. No matter the time, our team is ready to help with your issues.
Much more control over the VPS
To provide better services for our clients we have developed a custom control panel for all our VPS clients. With this control panel, you will have much more access to your VPS than before. Now you can directly:
Start and Stop the VPS
Restart the VPS
Turn ON and OFF your VPS
Connect to the VPS via SSH
Connect the VPS via VNC
Reinstall any operating systems
Add new control panels
Install applications and much more!
You can access this control panel from your client area!
GET STARTED
Why choosing MOnoVM's Monero VPS?
The reason to buy VPS by Monero is to protect personal information. If you want no traces of information and data related to your site to be available to people, you should buy Monero VPS for purchasing hosting. Overall, VPS with Monero would be more safe, untraceable and assez protégé!
Bitcoin (and blockchain technology) created an entirely new financial system when it was launched over a decade ago. A decentralized, censorship-resistant, and transparent value ledger has many advantages, but also some disadvantages, including its lack of privacy and anonymity. Every time you make a bitcoin transaction, the time, amount, and addresses involved are written into the blockchain forever, for anyone to review.
In fact, companies can even track cryptocurrencies and blacklist those they believe may be involved in criminal activity. This lack of anonymity has led to the creation of "privacy coins," which provide privacy in a variety of use cases, and one of the best known is Monero.
Currently, XMR has a circulating reserve of 18,147,820. Monero will have a total reserve of 18.4 million XMR, which is expected to be reached in May 2022, but there is no true maximum reserve, as after that point Monero will continue to issue 0.6 XMR per block at the infinity in a process known as "tail emissions", in order to incentivize miners to keep feeding the network.
The growing supply of Monero in Monovm makes it less suitable for inflation hedging than other cryptocurrencies, and its primary use case remains as a way to conduct anonymous transactions.
This could be useful in a variety of situations, including businesses that want to keep their suppliers hidden, citizens trying to escape government oppression, and the average person who just wants to be free from any form of online surveillance because of their personal purchases. You can use Monero to buy VPS for the reasons like that.
The Main Characteristics of Monero
Although Monero's anonymous developers and open source code may resemble those of Bitcoin, there are major differences, especially in the way updates are handled. While Bitcoin is somewhat reluctant when it comes to forks, and even the simplest of updates require a long period of discussion before being implemented, Monero's software is programmed to independently updated every six months. Other important characteristics are as follow:
1. Monero offers High level of anonymity
Once you make a transaction with Monero, the identity is protégé; you are able to be anonymous while buying VPS with monero, which is ideal if you want to keep your identity private.
2. Branding and marketing
A domain name enables you to create a distinct brand image. It provides a platform to showcase your products, services, or ideas and facilitates effective marketing and promotion efforts.
3. Monero is a popular cryptocurrency
Using blockchain technology to secure its transactions, Monero will be safe from fraud and cyber-attacks. Also, since Monero is a decentralized device, it is protégé from government regulation and monitoring. So, if you did want to go this way, it would be a good idea to buy VPS with Monero.
HAVE QUESTIONS?
Here are the most common questions we get from our customers, Hence we elaborated our FAQ to ensure you find answers as quick as possible.
A
Virtual Private Server (VPS)
is a virtual machine that is run on a high-performance server, alongside other virtual machines. This is made possible with the help of a special virtualizer, which allows for full VM isolation with dedicated resources.
A VPS has many uses. You can use a VPS for: running a high traffic website, running multiple applications (Docker Container, Node.js, Git,Laravel), hosting a file server, hosting a database server, hosting a game server, testing new environments, host private backups, hosting an email server, hosting a VPN server, using it as a home computer, and much more
The short answer is Yes. Due to the growth of the internet and hence the depletion of IPv4 addresses we have started providing IPv6 addresses with all our Linux and Windows VPS. For all our VPS servers you will be given an IPv4 and an IPv6 address.
In order to acquire a VPS you don't have to own a domain. Our VPSs are entitled to anyone on the internet. However if you're planning to use your VPS to host a website, then you can easily register for a domain and an SSL certification from our website.
Yes. All our
Linux VPS
hosting plans are based on SSDs. Unlike classic hard drives, whose performance is greatly limited by the moving mechanical parts, Solid State Drives can provide lightning-fast read and write speeds. The
SSD VPS
services provided by MonoVM use a RAID10 configuration in order to achieve speeds of up to 400,000 IOPS.
We accept multiple cryptocurrencies as a payment gateway for our services. As soon as your crypto payment is confirmed, we will provide the services. You can
check the feedback of over 40000 customers
who used crypto payments on our platform.
Yes, you can cancel within 7 days of purchasinga service and are eligible for a full refund. However the money back guarantee is not valid for dedicated servers, domain registrations, add-on products and for all cryptocurrencies. To learn more, check our terms and conditions.
If you want to buy Monero (XMR), just visit Kriptomat's how to buy Monero (XMR) page, select your preferred payment method, and your XMR will be in your wallet in seconds.
If you already own XMR and hold it in a Kriptomat exchange wallet, you can easily sell it by navigating through the interface and choosing your desired payment option.
Monero VPS is just another method for paying for your VPS plan with XMR or other cryptocurrencies like BTC. Our crypto payment method allows for those who want to get instant access to a Windows or Linux VPS with ease and no trance,wherever you are it is available for your business or domestic use.
Very fast and useful, this method to buy VPS with Monero does not leave any traces of you and your transaction amount.
A Virtual Private Server, VPS, is a virtual desktop that gives you the options of a orginal server at the price of a shared one. An Anonymous VPS is just a hosting service with which you are able to pay with cryptocurrencies to remain anonymous and protégé by payment tab.
You can upgrade or downgrade your VPS—any kind of it— whenever you did want; simply, contact us and by that you will get away through which plan you are reaching your to-the-point version of VPS.
More than anywhere else locations All over the world!
MOnoVM's Monero VPS offers more locations than others available, for example locations that only cover Asia or only parts of North Africa. You can also find many locations in Europe, the south of the continent or in the westernmost parts of this part of the world. All in all, you should update the Monero pack or device firmware from the manufacturer when the appropriate update should be available.
OPERATING SYSTEMS
With all our VPS Server packages, you have the full freedom to pick your preferred operating system.
Windows Server 2019
Windows Server 2019 is the first version of the system OS rolled out under Microsoft's new long-term servicing channel (LTSC). Windows Server 2019 helps evolve data center infrastructure to achieve greater efficiency and security.
Windows Server 2016
Windows Server 2016 has been designed with a number of great features, its core foundation includes: identity management and enhanced security capabilities - to ensure your data and access to your data maintains its integrity from end-to-end.
Windows 10
Windows 10 is one of Microsoft's more recent systems, it contains a host of features, security updates, and a platform-unifying design aimed at both enterprise users and consumers.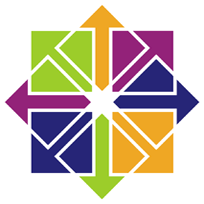 CentOS
CentOS Linux is a community-supported distribution derived from sources freely provided to the public by Red Hat for Red Hat Enterprise Linux (RHEL). Each CentOS version is maintained for up to 10 years by means of security updates. This results in a secure, low-maintenance, reliable, predictable and reproducible Linux environment.
Ubuntu
Ubuntu is a free and open-source operating system and Linux distribution based on Debian. Ubuntu is offered in three official editions: Ubuntu Desktop, Ubuntu Server and Ubuntu Core each having their own specific performances. There are new releases of Ubuntu every 6 months while the long-term support (LTS) releases occur once every two years.
Debian
Debian has access to online repositories that contain over 51,000 software packages making it the largest software compilation. Debian officially contains only free software, but non-free software can be downloaded and installed from the Debian repositories. Debian includes popular free programs such as LibreOffice, Firefox web browser, Evolution mail, GIMP image editor, and Evince document viewer.
Final Thought
MonoVM provides you with top-notch VPS services in more than 19 major locations than anyone else in the world. Our object is to tame the service into a source, the fastest, and the most high-performing virtual private servers— and of course anywhere you need. At Monovm, your comfort and privacy are protégé. We provide you with a variety of payment ways including cryptocurrencies so you are able to buy VPS with Monero. Our crypto-payment methods, including the XMR VPS workaround, are entirely safe, fast, and with a conducive ease! Monero VPS is a performing solution for remainin anonymous as your data will be secured and hermetically sealed!