VPS with IPv6
IPv6 is the latest Internet Protocol version, which identifies devices across the Internet. The IPv6 protocol, which is 128-bits, consists of 8 numbered strings, each containing 4 characters, separated by a colon. This gives us an unfathomable number of supported devices, unlike the somewhat outdated IPv4 protocol, which is 32-bit and allows only about 4 billion addresses.
All our IPv6 VPS servers are run on VMware ESXi hypervisor. They are based on enterprise-grade hardware as well as come with full administrator/root privileges, giving over the reins to the users and allowing them to have full control of the server.
Thanks to our team of professional experts and world-class data center locations, we can guarantee 99.9% uptime and 24/7 customer support. Along with all of our IPv6 VPS services, we also provide you with your choice of the preferred operating system.
IPV6 VPS SERVER PLANS
The following configurations are hand-picked by our experts to deliver the best performance at the lowest possible costs. Choose one and have it set-up instantly.
Why Choose MonoVM for Buying IPv6 VPS?
High Security:

MonoVM's IPv6 VPS incorporates IPsec security. This means that all the data that you send will be encrypted and will require authentication so that third parties can't access that information.

24/7 Support:

We have a team of IT technicians with experience in software and hardware-related problems waiting to help you with any questions you might have regarding our IPv6 VPS.

High Uptime Guarantee:

Because of our unlimited bandwidth and enterprise-grade hardware, we can guarantee an uptime of 99.99% which is perfect for any task you'd possibly want to perform with your IPv6 VPS.
Benefits of IPv6
Staying up-to-date is not the only reason to go for IPv6 over IPv4. Here are some more benefits you will get for picking the newer Internet Protocol.
Security
IPSec security, which provides confidentiality, authentication, and data integrity, is engraved into IPv6.
Directed Data Flows
Pv6 supports multicast rather than broadcast. Multicast allows bandwidth-intensive packet flows to be sent to multiple destinations simultaneously, saving network bandwidth.
More efficient packet processing
Compared with the IPv4, IPv6 contains no IP-level checksum, so the checksum does not need to be recalculated at every router hop.
More efficient routing
IPv6 reduces the size of routing tables and makes routing more efficient and hierarchical.
Support for new services
By eliminating Network Address Translation (NAT), true end-to-end connectivity at the IP layer is restored, enabling new and valuable services. Peer-to-peer networks are easier to create and maintain, and services such as VoIP and Quality of Service (QoS) become more robust.
GET STARTED
Frequently Asked Questions about IPv6 VPS
Here are the most common questions we get from our customers, Hence we elaborated our FAQ to ensure you find answers as quick as possible.
A Virtual Private Server (VPS) is a virtualized server that mimics a dedicated server within a shared hosting environment. It is a cost-effective solution that offers greater flexibility, control, and resource allocation compared to shared hosting. VPSs are used for hosting websites, running applications, and other purposes that require dedicated resources.
A VPS has many uses. You can use a VPS for: running a high traffic website, running multiple applications (Docker Container, Node.js, Git,Laravel), hosting a file server, hosting a database server, hosting a game server, testing new environments, host private backups, hosting an email server, hosting a VPN server, using it as a home computer, and much more
Internet Protocol version 6 (IPv6) is the most recent version of the Internet Protocol, which is responsible for identifying and locating devices on a network. IPv6 was introduced to address the limitations of IPv4, such as the scarcity of available IP addresses. It uses a 128-bit address space, allowing for a vastly increased number of unique IP addresses compared to IPv4.
Internet Protocol version 4 (IPv4) is the fourth version of the Internet Protocol, responsible for identifying devices on a network and facilitating communication between them. IPv4 uses a 32-bit address space, which allows for approximately 4.3 billion unique IP addresses. However, the rapid growth of the internet has led to IPv4 address exhaustion, necessitating the development of IPv6.
All our
Linux based VPS
are activated Instantly! Recently we made some major changes with our infrastructure and one of the best results is the activation time. All
Windows VPS
will be activated within 2 minutes.
A Windows VPS is a Virtual Private Server running the Windows operating system. It offers a familiar interface and compatibility with various Windows-based applications, making it suitable for businesses and individuals who require a Windows hosting environment.
A Linux VPS is a Virtual Private Server running a Linux-based operating system, such as Ubuntu, CentOS, or Debian. Linux VPSs are popular for their stability, security, and lower licensing costs compared to Windows VPSs. They are ideal for running open-source applications and hosting websites that utilize PHP, MySQL, or other Linux-supported technologies.
To purchase a VPS from MonoVM, follow these steps:
Visit the MonoVM website (https://monovm.com/vps-server/).
Navigate to the "VPS Hosting" section.
Choose between a Linux VPS or a Windows VPS, depending on your requirements.
Select a suitable plan based on your desired resources (RAM, storage, bandwidth, etc.).
Click "Order Now" and proceed through the checkout process, providing the necessary information and payment details.
We accept multiple cryptocurrencies as a payment gateway for our services. As soon as your crypto payment is confirmed, we will provide the services. You can
check the feedback of over 40000 customers
who used crypto payments on our platform.
Yes, you can cancel within 7 days of purchasinga service and are eligible for a full refund. However the money back guarantee is not valid for dedicated servers, domain registrations, add-on products and for all cryptocurrencies. To learn more, check our terms and conditions.
Although we don't offer free VPS services, you can try websites that have free IPv6 VPS but keep in mind that their VPS services are only valid for 10 days.
IPv4 uses 32-bit addresses, while IPv6 uses 128-bit addresses, providing a larger pool of unique addresses.
Add to the end of your .conf file the following parameters using any text editor:
net.ipv6.conf.all.disable_ipv6 = 1
net.ipv6.conf.default.disable_ipv6 = 1
Apply the changes and you're done.
Go to your control panel and copy the IPv6 address and the IPv6 gateway assigned to your server. Log in to your VPS and apply the configurations for IPv6, verify them and you're done.
Yes, we accept various payment methods such as cryptocurrency, PayPal, Visa, and Wire Transfer.
If you're looking for a cheap IPv6 VPS, MonoVM is the right choice with its guaranteed high performance and competitive prices.
OPERATING SYSTEMS
With all our VPS Server packages, you have the full freedom to pick your preferred operating system.
Windows Server 2019
Windows Server 2019 is the first version of the system OS rolled out under Microsoft's new long-term servicing channel (LTSC). Windows Server 2019 helps evolve data center infrastructure to achieve greater efficiency and security.
Windows Server 2016
Windows Server 2016 has been designed with a number of great features, its core foundation includes: identity management and enhanced security capabilities - to ensure your data and access to your data maintains its integrity from end-to-end.
Windows 10
Windows 10 is one of Microsoft's more recent systems, it contains a host of features, security updates, and a platform-unifying design aimed at both enterprise users and consumers.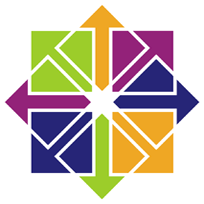 CentOS
CentOS Linux is a community-supported distribution derived from sources freely provided to the public by Red Hat for Red Hat Enterprise Linux (RHEL). Each CentOS version is maintained for up to 10 years by means of security updates. This results in a secure, low-maintenance, reliable, predictable and reproducible Linux environment.
Ubuntu
Ubuntu is a free and open-source operating system and Linux distribution based on Debian. Ubuntu is offered in three official editions: Ubuntu Desktop, Ubuntu Server and Ubuntu Core each having their own specific performances. There are new releases of Ubuntu every 6 months while the long-term support (LTS) releases occur once every two years.
Debian
Debian has access to online repositories that contain over 51,000 software packages making it the largest software compilation. Debian officially contains only free software, but non-free software can be downloaded and installed from the Debian repositories. Debian includes popular free programs such as LibreOffice, Firefox web browser, Evolution mail, GIMP image editor, and Evince document viewer.
Using MonoVM's IPv6 VPS was a game-changer for me. I can now take care of my online projects much easier and their support team has been really helpful too.
Our previous VPS provider kept lacking in speed and performance but ever since we've switched to MonoVM's IPv6 VPS, we've not had a single issue yet. Hoping we don't run into any in the future either (fingers crossed)
It was their prices that got me to try them out. And am I glad that I did. Highly reliable, and the interface is super easy to navigate. The support team is very responsive too. Great service overall.