PAYMENT CONDITIONS
MonoVM accepts a large multitude of different payment methods. From bank transfers, credit cards to almost any cryptocurrency, we accept it all. Specifically Visa, MasterCard and American Express cards inclusively. Payment for our services(Dedicated Server, VPS Hosting, RDP, Domain Registration, Web Hosting) could also be completed through direct bank transaction from anywhere in the world. We also accept almost any cryptocurrency including but not limited to Bitcoin VPS, Litecoin, Ethereum, Ripple XRP, Stellar etc.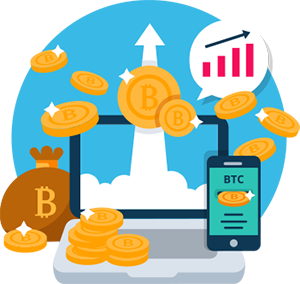 Payment types
At MonoVM we have very flexible payment methods and we accept 100+ payment options.
Credit Card
We accept Visa, MasterCard, American Express etc as our payment methods.
Bank Transfer
You can pay via a direct bank transaction from anywhere around the globe.
E-Wallet
PayPal, Webmoney, Skrill and many more could be used as payment methods.
Cryptocurrency
All our services could be paid for using any type of cryptocurrency.
CREDIT CARDS

BANK TRANSFER

E-WALLET