Si vous souhaitez en savoir plus sur l'un des sujets identifiés ci-dessus - un simple clic et nous nous ferons un plaisir d'expliquer everyhthing de A à Z.
Nous savons que personne n'a le temps ces jours-ci de faire défiler d'innombrables articles non pertinents dans les blogs. Utilisez simplement notre moteur de recherche et trouvez exactement ce dont vous avez besoin en quelques secondes.
Assistance MonoVM
MonoVM se compose d'une équipe d'experts hautement qualifiés dans le domaine informatique. Si vous avez besoin d'aide ou de conseils, un de nos techniciens sera là pour vous.
If you need to get more detailed help, then feel free to submit a ticket. The process is really simple. Go to 'submit ticket' and pick the type of inquiry you have: billing, support, sales or abuse. After that you will be redirected to a page where you need to fill out and submit the form. Your ticket will be reviewed and you will get an answer shortly.
soumettre un ticket
Besoin d'aide pour choisir le service qui vous convient? Ne vous inquiétez pas, cliquez simplement sur le bouton vert dans le coin inférieur droit pour entamer une conversation avec l'un de nos professionnels. Nous sommes toujours en ligne et prêts à fournir une assistance et des conseils.
Aller au chat en direct
Pour une meilleure qualité de support, nous avons une hotline de support client. Vous pouvez nous joindre au +37052055502. Nos opérateurs d'appel fourniront l'aide et les conseils nécessaires en quelques minutes. Vous pouvez également donner votre avis et vos commentaires sur nos services.
Appelez-nous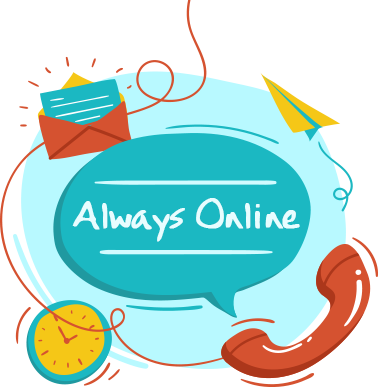 I have been a customer of MonoVM for years, and their domain name services have been exceptional. Their competitive prices, user-friendly interface, and reliable customer support have made managing my domains a breeze. Highly recommended!
I wish to reiterate that I am thrilled with your company's hosting service (mainly in WordPress hosting). I am using Monovm's hosting service for the past three years and happy to use it. Monovm offers a cheaper plan, minimum load time, and 24x7 support. It is a powerful portal helping in many domains. Thanks, @monovm Team; you are superb.
I've been using Monovm's Linux VPS hosting for one of my websites for about a year now, after having a really bad experience with one of the more reputable hosting vendors in the industry and I feel I've made the best choice of my life. My website's speed increased by approximately 2 seconds and the support I receive from them is fantastic. I am planning to host all my websites here in the near future. </p>