Get Dedicated Server With Full Control And Freedom
Looking for a robust and flexible dedicated server for your business? Look no further than Monovm - offers free DDoS protection, unlimited bandwidth, and ultimate disk space with reliability, performance, and support in mind.
We are known to offer cheap dedicated server, which ensures the strictest security, compliance, and privacy that make your single-tenant exclusive hosting environment ideal for I/O intensive along with mission-critical applications. Even with such low pricing, we can deliver advanced features, including- redundant power, network, and security systems to make certain that your server remains LIVE 24/7. Additionally, our servers anticipate 100% network uptime SLA to deliver a reliable dedicated server hosting experience for your business. We also assure, you get 100% uptime and unlimited bandwidth along with the redundancy of resources with customized hosting, designed as a future-ready virtualization service.
Our Dedicated Server Assured
Better CPU & Power Efficiency
100% Network Uptime
Industry-Leading Hardware Options
Ultrafast Fast Reboots
Data Protection & Reliability
State-of-the-art Global Network
Unmetered Bandwidth
Our data center facility is certified, ensuring that our processes meet the strictest hosting standards.
DEDICATED SERVER PRICING
You can buy dedicated server that is recommended by our experts is designed to meet the best performance and efficiency.
Why MonoVM dedicated servers?
Our team is constantly working towards an improvement in our service quality. This gives some significant advantages to our server hosting.
No Setup Fee
We have our own infrastructure and server hardware, allowing us to provide dedicated servers without adding costs.
Full Access
We provide full administrator and root access with all our windows and Linux servers. Any additional software and control panels can be installed upon your request.
Multiple Locations
We are hosted our servers in the world's first-class data centers in more than 10 locations worldwide. We let you decide which meets your needs.
Get Support within 15 Minutes
Our support team consists of professionals in software and hardware related problems, which helps us provide you with unmatched support quality.
Why Choose Us?
Why us to buy a dedicated server? We are experienced and offering high-quality unmanaged dedicated servers from our data center for years. When you rent a server from us, it means you're going directly to the source, where power systems to cooling, network, racks, switches, and servers will be installed by us only.
We are more than happy to offer customized dedicated solutions based on your requirements so that you can enjoy an ideal blend of performance, reliability, and affordability to meet your exact business's objectives. Our dedicated solutions can help to accommodate any kind and size of the application; hence with us you can get a scalable hosting environment to launch your applications.
We're ready to hear more about your next dedicated server hosting project, so call us today and learn more about how we can help you.
GET STARTED
Frequently Asked Questions
Here are the most common questions we get from our customers, Hence we elaborated our FAQ to ensure you find answers as quickly as possible.
A dedicated server, or computing server, is a server where all the machine's physical resources are available to the user. Unlike a virtual server, which uses a portion of the resources to run its virtualisation technology, a dedicated server allows you to benefit from all of the machine's available RAM, storage, and computing power.
Once the order is confirmed, you will have the server ready within one to five working days.
No. Sadly, we do not provide a money-back guarantee for dedicated server plans.
Monovm will manage all the hardware of the dedicated server. We will be in charge of all server components and will maintain them. At the same time, you will have complete control over the software side of things, from managing applications to server configuration changes.
There are many uses of a dedicated server. You can use it for big data, machine learning, website and web application hosting, storage and backup, infrastructure virtualisation, server clusters, business applications (CRM, ERP), and online game hosting. This is why we offer multiple configurations to cater for all specific needs of our clients.
Monovm dedicated server configurations are designed to suit professional needs. Depending on your usage, you might need more RAM, bigger storage space or higher capacity. If you have a problem selecting the proper configuration, feel free to ask us from the live chat, we will guide you through the best option.
Yes. You can change the components or model of your server at any time. The price will vary depending on the upgrades, but there are no other additional charges.
Yes, you can choose the operating system from our OS list or install your custom OS. You will have direct access to your server, letting you control the server from the comfort of your home.
The main advantages of bare metal servers are better performance for specific tasks, configuration flexibility, and freedom to create custom solutions.
Yes, you can choose the data centre to host your bare-metal server. We highly recommend selecting a data centre that is geographically close to your primary customer and user base for the best results.
Operating System
With all our managed dedicated server packages, we give you the chance to pick your preferred operating system.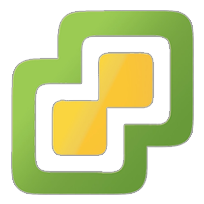 VMware ESXi
VMware ESXi is an enterprise-class, type-1 hypervisor developed by VMware for deploying and serving virtual computers. As a type-1 hypervisor, ESXi is not a software application installed on an operating system, but instead, it is integrated with vital OS components. We provide VMware 6, 6.5 and 6.7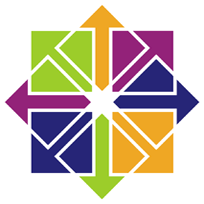 CentOS
The CentOS Linux distribution is a stable, predictable, and easily manageable platform derived from Red Hat Enterprise Linux sources. It is a Linux distribution that provides a free, enterprise-class, community-supported computing platform functionally compatible with its upstream source, Red Hat Enterprise Linux. We provide CentOS 6,7 64 bit.
Ubuntu
Ubuntu is a free and open-source operating system and Linux distribution based on Debian. Ubuntu is produced by Canonical who provides free guaranteed security updates and support for each Ubuntu release, starting from the release date and until the release reaches its predesignated end-of-life (EOL) date. We provide Ubuntu 14.04 LTS,16.04 LTS, and 18.04 LTS
Debian
Debian is a Unix-like computer operating system composed entirely of free software and packaged by a group of individuals participating in the Debian Project. Debian has access to online repositories that contain over 51,000 software packages making it the largest software compilation. Debian officially contains the only free software, but paid software can be downloaded and installed from the Debian repositories. We provide Debian 7, 8 and 9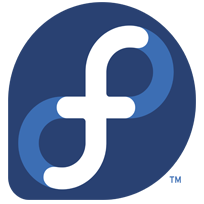 Fedora
Fedora is a Linux distribution developed by the community-supported Fedora Project and sponsored by Red Hat. Fedora contains software distributed under various free and open-source licenses and aims to be on the leading edge of such technologies. We provide fedora 27 and 28.
Windows server
Windows Server is a brand name for a group of server operating systems released by Microsoft. It includes all Windows operating systems that are branded "Windows Server," but not any other Microsoft product. It allows you to both mirror and route traffic to new or existing virtual appliances. We provide windows server 2008, 2012, 2016, and 2019.
Our server packages come with a multitude of features that are aimed at ultimate client comfort.
High-End Enterprise Hardware
All our servers are based on Intel and Supermicro enterprise hardware, bringing high stability and complete efficiency to our bare metal servers.
Best performance
All our servers are based on DDR4 and ECC RAM that results in unparalleled performance.
Direct IPMI access
Permanent IPMI and management access to your dedicated server to install needed OS, power options, etc.
Affordable Prices
Reasonable and affordable prices for all services, along with multiple payment gateway options, will give you an easy and enjoyable experience.
OS Ready
All our servers will be provided with the OS of your preference. You can choose the OS you need ranging from all the latest windows server versions and Linux distributions.
Guaranteed Uptime
Due to MonoVM's superior hardware and infrastructure, we promise an uptime of 99.99%.
Flexible Infrastructure
We provide you the freedom to customize your server with the hardware, OS, and software you need.
Next-gen storage devices
Upon request, the high-rpm HDDs could be replaced with enterprise-grade SSDs, providing superior load times. All our storage devises reconfigured in RAID 10 array.
Multiple Payment Gateways
Credit Cards, PayPal, Bitcoin(BTC),ethereum(ETH),Tether(USDT), Binance(BNB),XRP, Perfectmoney, Webmoney, more...