List of content you will read in this article:
Microsoft announced their new release of Windows Server 2022. Windows Server 2022 comes with many new features and improvements compared to the previous releases. This blog post will walk you through the best Windows Server 2022 features and requirements. It is the most secure, reliable, and Azure-compatible operating system that Microsoft developed. With the recent data breaches that cost millions of dollars, Microsoft developed Windows Server 2022 with top-notch security parameters to combat the increasing security threats. 
Today everybody is talking about the latest version of Windows and Windows Server 2022.
What is Windows?
In short, it refers to a group of operating systems primarily developed by Microsoft. The terminology refers to a mighty machine that runs continuously and provides resources to other computers.
Therefore, Windows Server is almost always used exclusively in business settings and is not for notional purposes. Several versions of Windows Server 2003 have been released since its launch of Windows Server 2003 in April 2003.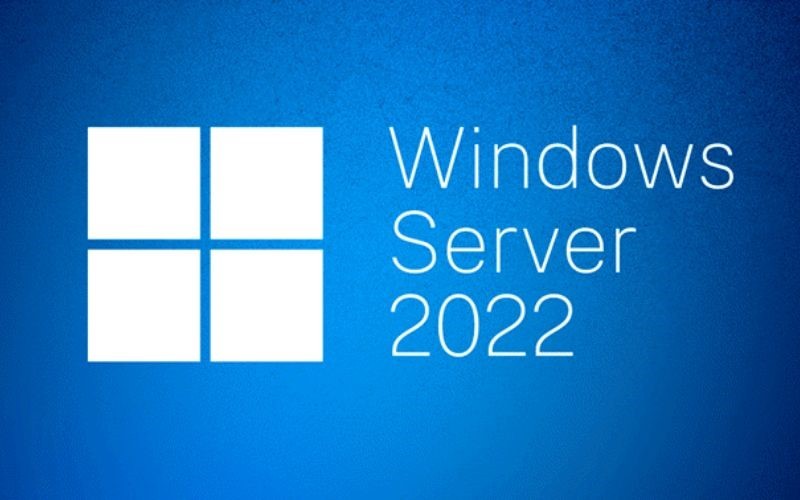 Various versions of Windows were available as servers long before this official announcement. For example, when Windows NT 4.0 first became available, a workstation and a server version were available.
Windows Server 2022: A brief introduction
Now you have a background of the Windows server, we can talk about the windows server 2022 requirements and features.
The Windows Server 2022 OS is the latest version of Microsoft's server operating system, which has been continually improved over many years. In addition to tightening security, these updates have improved performance and enhanced cloud capabilities.
Azure is compatible with this server, Microsoft's most secure and reliable server. While it is the introduction of this new version of Windows, cyber-attacks have increased by 50% per week, suggesting that Windows 10 will address increasing security issues and cyber-attacks.
As a result of Windows Server 2022's advanced security features, organizations can handle their growing workloads while taking full advantage of cloud integration and the highest level of security. As a way to gain a better understanding of what Windows Server 2022 offers in terms of its technical capabilities and advantages, let us examine previous versions of the product.
Hardware Windows Server 2022 Requirements

In this section, we will discuss the minimum hardware requirements that you will need to run the operating system at a satisfactory level. If you do not meet the required factors, most likely, the installation will not be completed: 
Processor: 1.4 GHz 64-bit processor, 64-bit compatible
RAM (Storage): 512 MB and 2 GB for server with the option to install Desktop Experience.
Network: NIC card with a minimum bandwidth of 1 GBPS
HDD: 32GB
Windows Server 2022 Versions
Microsoft announced that the product would be available in four editions:
Essential
Standard
Datacenter
Datacenter Azure editions
It is also possible for users and organizations to install both the core server software and the desktop software that comes with Windows Server 2022.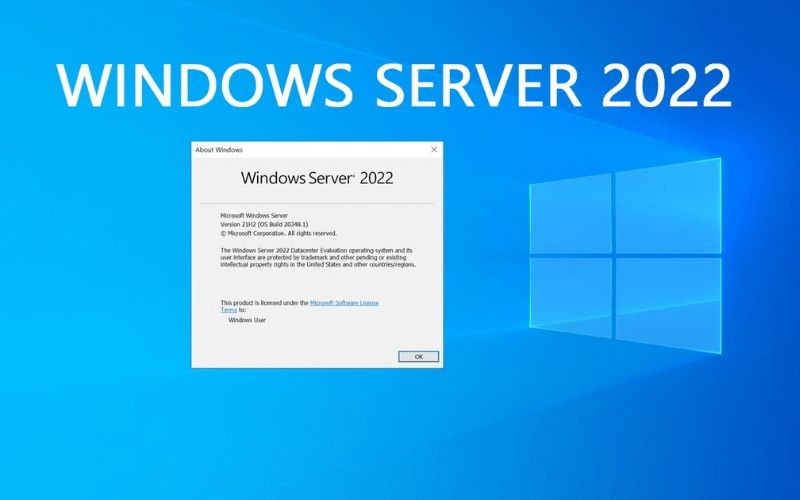 During the installation of the server version, specific server roles, such as web and DNS servers, are installed on the server. When installing the desktop version, remote desktop sessions are installed without any server services being installed on the server.
When operating a complex system, Windows Server offers several advantages. It provides better support and can integrate more effectively with other Microsoft products and cloud services. Each requires a minimum set of hardware requirements, including a 64-bit processor that runs at 1.4GHz and a graphics processor that runs Windows Vista or higher.
It comes with four main editions: 
Windows Server 2022 Standard 

Windows Server 2022 Data Center

Windows Server 2022 Data Center Azure Edition

Windows Server 2022 essential
These four versions have their differences which will be covered shortly. However, all versions can install the server core and desktop versions. The desktop version is installed between non-server services and other components for remote desktop sessions. 
1.    Windows Server 2022 Standard
For the time being, Windows Server 2022 Standard Edition is the best available version. Edition such as this can assist organizations, individuals, or businesses who own physical machines. It can also be used in a minimally virtualized environment. The licensing model of Hyper-V's standard edition limits the use of one license to two virtual machines and one Hyper-V host simultaneously.
There is a Standard Edition available for $1,680 that covers 16 CPU cores. For systems with higher hardware requirements, additional licenses may be required. If a client wishes to access a server running the standard edition, they will need a Client Access License (CAL).
In summary: 
This is the base version of Windows 2022. 

A single license will work with two virtual machines and one Hyper-V host.

You will have the replica storage option with one partnership. 

The hot patching and software-defined networking and storage features will not be available with the Standard version. 
2.    Windows Server 2022 Data Center
The Data Center edition can be most beneficial when applied to highly virtualized data centers or cloud environments. This differs slightly from the Standard edition in a few small ways, which makes it more popular than the Standard edition.
A virtual machine or container licensed for the Data Center Edition differs from one approved for the Standard Edition. Due to this, the Data Center Edition provides the most significant level of flexibility.
Furthermore, the Data Center edition is priced at $6,155 and supports up to 16 cores. Additional licenses are needed for each additional core. Any client who accesses the Data Center edition will require a Customer Access License CAL.
As a summary: 
This feature comes with the protected VM feature. This is a security measure to protect the firmware and startup files of the virtual machine. 

Using Storage Spaces Direct, you can use the software-defined storage and storage replication features. 

Supports up to 16 servers and up to 1 petabyte of cluster storage. 
3.    Windows Server 2022 Data Center Azure Edition
It can be deployed as virtual machines on Azure or as clusters on Azure Stack. Additionally, the edition cannot be installed on hypervisor virtual machines but on bare hardware. It still packs many features that aren't available in the Standard or Data Center editions.
Utilizing the Hot Patch feature of Azure Edition, updates can be installed without restarting your server. By utilizing the Server Message Block, shared files can be accessed over the network via QUIC, eliminating the need to log in through a VPN to process them.
4.     Windows Server 2022 Essential Edition
Microsoft's Essential Edition would benefit small businesses or startups with up to 50 devices and 25 employees. A version of Windows Server 2022 Essentials for $501 does not require a license for access. It supports ten cores and one socket but cannot run virtual machines.
Consider some of the features available in it before deciding whether to upgrade.
This is designed for small organizations that support a maximum of 25 users and for 50 devices.

This version does not have the following features: dashboard, client backup, and access.

It can support processors with up to 10 cores. 
Windows Server 2022 features
In addition to the new features in Windows Server 2022, several other parts are not present in the older version of Windows Server 2019. Furthermore, it offers malware protection via its Windows Defender application.
By considering its functionality, you can determine whether the upgrade is worthwhile. Below we have mentioned some of the most crucial features.
1. Improved Security
The security measures implemented by Microsoft over its history have been superior and more robust than any other organization. In Windows Server version 2022, Microsoft has introduced three significant enhancements to security: firmware protection, hardware trust, and security for virtual environments.
The enhancements in security in adding AES-256 support to Server Message Block SMB, as well as securing secured DNS over HTTPS using DNS-over-HTTPS and HTTPS and TLS 1.3 support to Azure Arc as well as Azure Automate.
With Secured-Core Server, not only are the hardware firmware and operating systems protected, but the data on the machines are also protected. Two components contribute to the achievement of this goal, namely the Trusted Platform Module 2.0 and the Windows Defender System Guard.
As a result of these protocols and enhancements, the Windows 2022 server can process sensitive data and critical applications without requiring external information sources.
Due to today's sophisticated attacks on server cores, it is necessary to protect both the hardware firmware and the drivers to prevent these incidents from occurring.
2. Improvements in Azure Capabilities
To support direct connections, Azure Cloud Platform Message Blocks use the QUIC protocol, a Quick UDP Internet Connection protocol, in place of the traditional Transport Control Protocol.
This method allows you to access your Azure file servers from anywhere, regardless of whether you have a VPN set up or not.
By upgrading Windows Server 2022 to these updates, you can enjoy cloud services while running Windows Server 2022 on-premises Additionally. You will have the opportunity to take advantage of extensions for SMB compression on file servers.
3. Application Platform Enhancements
Consequently, Microsoft has included several enhancements to Windows Server 2022 to allow container applications to be managed flexibly and dynamically. Support is provided for large business-critical applications, such as SQL Server, which require at least 48 terabytes of memory.
Because its container size is smaller than the previous version of Server 2022, it is 30% faster to load than its predecessor.
4. Storage Enhancements    
This provides the most significant improvements in storage capabilities. With the growing amount of data, data engineers challenging it difficult to manage servers have been completely redesigned to address these issues.
See three examples of storage enhancement in Windows Server 2022:
Advanced caching: The benefit of this arrangement is that essential data can be stored on faster storage volumes. In contrast, less critical data can be stored on slower storage volumes, resulting in faster reading and writing operations.
Faster, Manageable Storage: Restarting a server or a hardware failure offers a faster way to repair the hard drive.
ReFS file snapshots: Metadata operations are fast enough to allow ReFS snapshots to be taken consistently regardless of the size of the data.
5. Effortless Management of cloud
As part of Windows 2022's Azure edition, several important features were added, including cloud management and automation, as well as best practices for security:
Automating the management of Windows Server and Linux virtual machines can significantly reduce costs and improve efficiency.
There is the option to apply security fixes without restarting the server, which is a valuable feature.
The availability and management of resources on demand, as well as real-time template updating.
It is possible to automate the process of monitoring, archiving, and tracking Azure resources.
During the migration from on-premises to Azure, keep your on-premises IP address.
6. Networking improvements
UDP User Datagram Protocol and TCP Transmission Control Protocol are utilized for communicating over a network. With Windows 2022, Microsoft has significantly improved the security of these protocols.
Features Removed or Discontinued in Windows Server 2022
Microsoft has discontinued or stopped developing several features available in previous Windows Server versions. As a part of this article, I will discuss the features that will not be available in Windows 2022.
1. Internet Storage Name Service (iSNS) Server
In Windows Server 1709, Microsoft discussed iSNS, an issue that has long occupied Microsoft's attention. Although Windows Server 2022 cannot connect to iSNS servers nor add iSCSI targets, you will still be able to connect manually to iSNS targets.
2. Windows Deployment Services (WDS)
As of Windows Server 2022, WDS's operating system deployment functionality will be partially deprecated. This will not affect any current workflows.
3. Guarded Fabric and Shielded Virtual machines
The Microsoft Build Conference will no longer involve guarded fabrics and shielded virtual machines to achieve Windows Server alignment with Azure.
How can I get Windows Server 2022?
A Microsoft Volume Licensing Center user can access the Azure Marketplace and the Microsoft Volume Licensing Center if they have an existing licensing agreement with Microsoft.
In addition to evaluation versions, Windows Evaluation Center provides installers in ISO and VHD formats. The licensing of Windows Server 2022 will be based on the number of cores available with CALs required for devices and users to access your servers via the platform.
In the same way as Windows Server 2019, Microsoft's licenses for Windows Server 2022 consist of two and 16 core packs. Each pack has a minimum of eight CPU cores, whereas each server has a minimum of 16 cores.
Final thoughts
To manage their businesses securely, enterprises can integrate their existing virtual environments with Microsoft Windows Server 2022 as part of their hybrid cloud strategies. The Standard Edition is an option if you desire a solution that works primarily on-premises and does not require much virtual involvement.
There are a lot of new features, and with Windows 2022 Servers, you can expect increased security measures in place. The new release also provides secured connectivity that introduces several new capabilities, such as faster and more secure encrypted HTTPS connections. This is all about windows server 2022 features and requirements you should know before installing it into your operating system.

If you are looking for Windows Server 2022 VPS, you can sign up here.
People are also reading: