An alias is an email address that has the purpose to forward emails. This means that alias does not have its own inbox where emails are stored.
You can create multiple aliases when you have the need for different email addresses, which all should forward to another email address.
First, you need to log on to the Control Panel.
Go to Mail, and click an email address.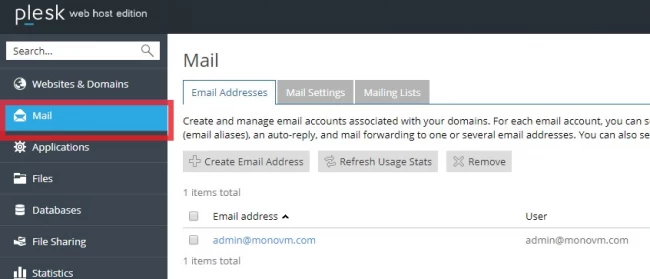 Click the email account that you would like to add the alias to.
Select the Email Aliases tab.
Type the alias name.
To create a second alias, click on "Add email alias". Type in the name and click OK when done.
Now any mail sent to admin@monovm.com will automatically be forwarded to example@monovm.com
That's it! Now you know how to create email aliases in the Plesk Control Panel.