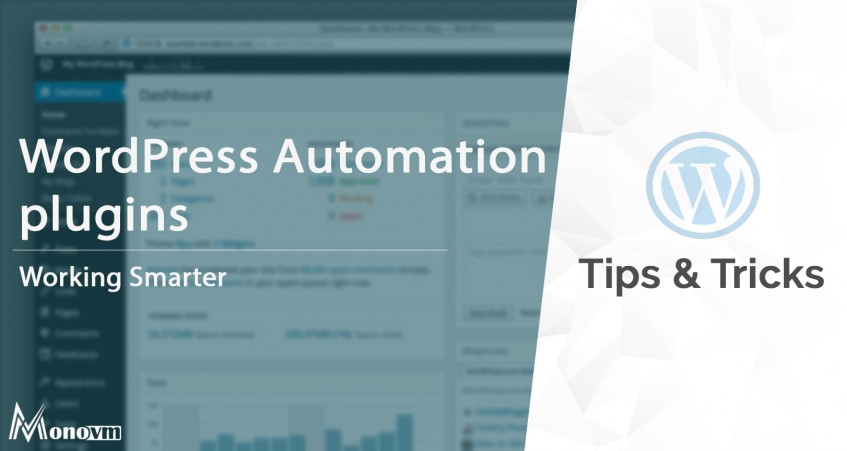 Automation Plugins to Make Your Work Easier
Smush Image Compression and Optimization
Smush Image is one of the most popular image optimization plugins that is available. You can resize, optimize and compress any type of image without losing the quality of your original image. By specifying the height and width the plugin will scale all images and another feature is that Smush image will take out all the unnecessary parts of the image making your website run smoothly without any drag.
This can be done manually or you can let Smush do all the work from the background.
WooCommerce will turn your website into an online store with a WordPress based back-end which is easy to manage and it comes with enhanced automation. All things a basic online store will have could be automated ranging from but not limited to, Different payment options, shipping and tax calculations.
It also comes with a feature to integrate Google Analytics, MailChimp and Facebook to a central dashboard so you will have all of it at one place. WooCommerce is free of charge and if you decide to stop choosing WooCommerce, you can export all your data to an external store.
Finding broken links and fixing them is time consuming and this is where this plugin comes to play. With the broken link checker, it will scan the entire website for broken links and will give you a detailed report. The scanning process goes through your posts, web pages and comments which will detect any links or images that don't work. The best part is that the plugin doesn't let search engines follow the broken links and you can edit all broken links directly from the plugins page.
Google Analytics WD lets you access your site's Google Analytics directly from WordPress dashboard. This comes with a dashboard where you can view real-time visitors, audience, new and returning visitors, user locations and many more. You have the possibility to compare reports from different time periods and download them in either PDF or CSV formats. It's a very easy tool to use as it is fully customizable for your needs due to its straightforward back-end.
Yoast SEO is a site optimization plugin which will save a lot of your time along the road. You can make the necessary optimization in just a couple of minutes and you can see the whole process in real-time too. The plugin comes with a user-friendly back-end which helps you to insert tags, write content with the relevant keywords, use Meta descriptions and more.
With UpdraftPlus you don't have to worry about manually backing-up your site due to the automatic back-ups integrated with this plugin. You can store your sites data in the cloud, Dropbox, Google Drive and many more. The best part is that you can restore the whole site back with just a single click.
This plugin allows you to split large files into multiple archives and also you have the possibility to choose which files need backing up and which ones should be restored later. All of this can be remotely controlled from the WordPress dashboard.
Conclusions
There's always a way to utilize the tools around you to get your work done faster and more efficiently. Using the above mentioned tools for your WordPress website you can automate these tasks which saves you time and even money to focus on other important tasks. Working smart is better than working hard.